Nick Cannon's Baby Mama Shows Son Golden Celebrating His 4th B-Day with a Karate Themed Party
Actor and show host Nick Cannon's son, Golden, recently turned four, and the birthday boy's mom shared glimpses of the fabulous at-home birthday bash thrown to celebrate.
As a proud dad, actor, and show host, Nick Cannon has plenty to be happy about! His son Golden recently turned 4, and the celebrations were awesome. Cannon's baby mama, Brittany Bell, shared glimpses on her Instagram story. She wrote:
"This Backdrop Design and Florals OMG @2createddesigns."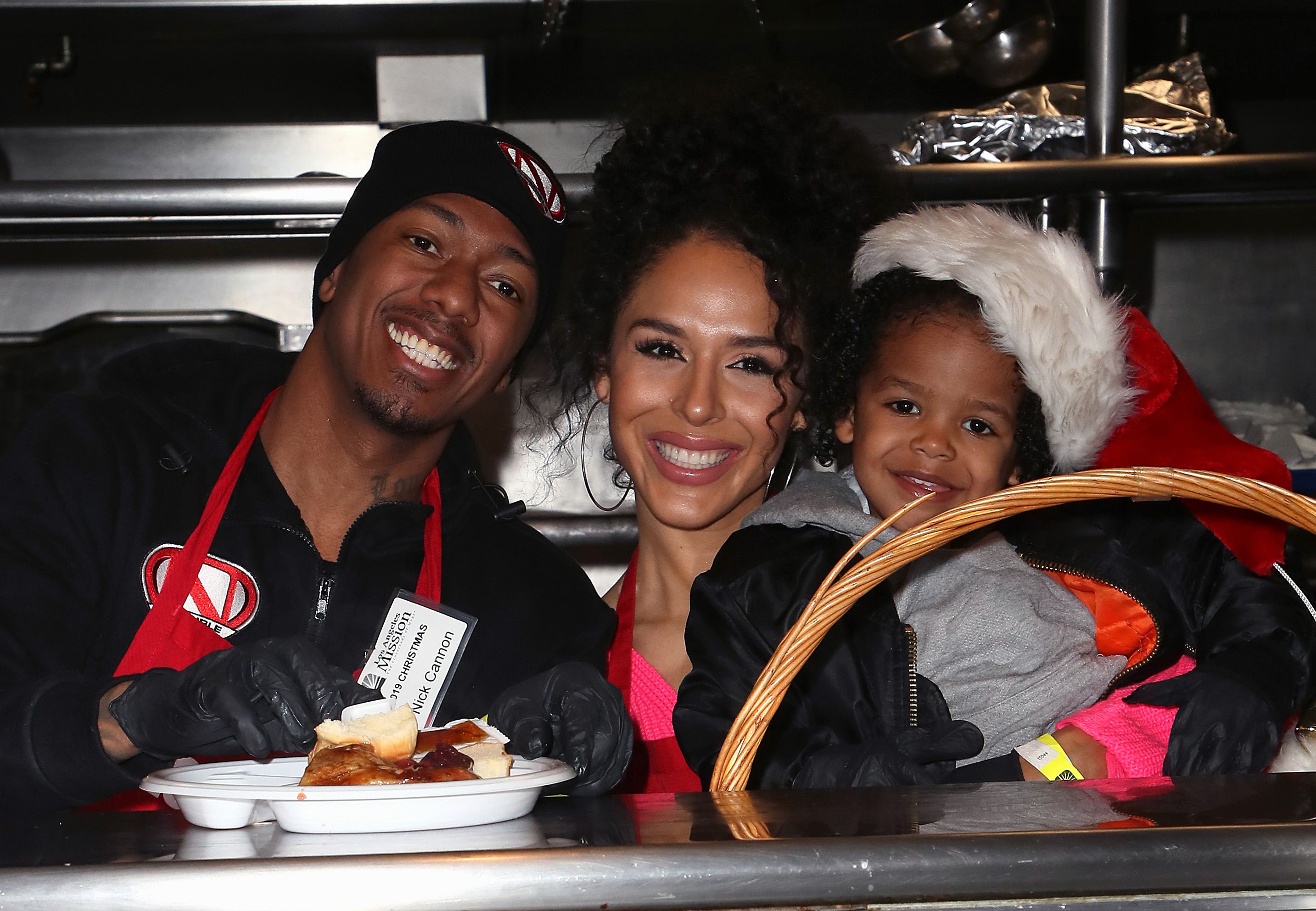 The photo she was referring to showed an incredible backdrop that featured a silhouette of a young boy doing a karate kick. The words "Golden Turns 4" were boldly written beneath the silhouette in bright orange.
Bell gave a closer look at the design again but this time, rather than share another snap of the large backdrop, she shared a photo of a customized plate. She then revealed that the figure in the design was actually Golden's.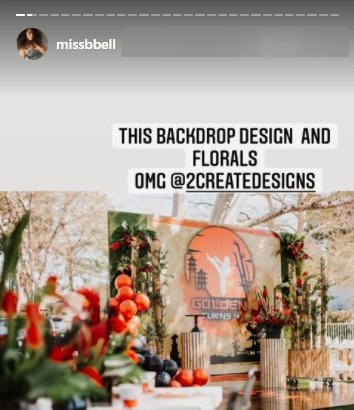 In another snap of a popcorn cart, she shared that Golden absolutely loves hot popcorn and then posted a picture of a bouncy white castle flanked by a ball pit. The doting mom also shared photos of her and her son having a blast on an inflated slide.
The adorable birthday boy, Golden, looked overjoyed as he made an appearance in an all-white karate uniform with his dark locks neatly done in cornrows.
Although Golden remains his parents' perfect little bundle of joy, he has recently had to learn to share the spotlight.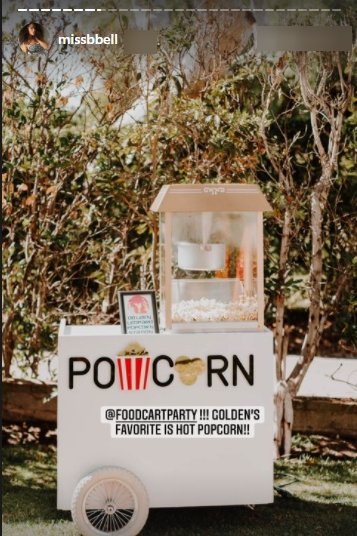 The adorable karate-loving Golden has been his parents' bundle of joy since they welcomed him into the world in 2017. Since Golden's birth, his parents have been nothing but doting and loving. 
Incredible and perfectly thought-out birthday parties are not strange to this bunch. Right from his first birthday, the young boy has always had the best. In 2018 when he turned 1, Bell shared glimpses of their party in an Instagram post and captioned:
"Finally coming down from the birthday high. 🎉 The Golden Safari was amazing."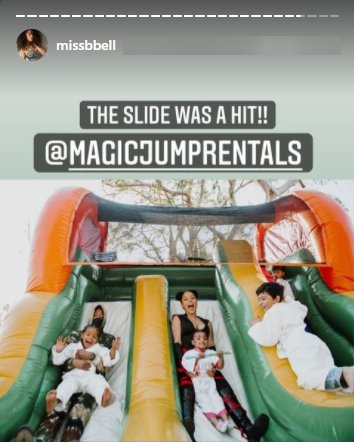 The parents threw a golden-themed, African-inspired bash aptly named the Golden Safari. They had friends and family come together to celebrate the special day and the special boy. 
Although Golden remains his parents' perfect little bundle of joy, he has recently had to learn to share the spotlight. Late in December, the family welcomed a new member: a beautiful baby girl named Powerful Queen.
Bell announced the arrival of their young Queen in an Instagram post for all to congratulate them and welcome her. Powerful Queen came as Bell and Cannon's second child together, but the last of his four children with two women.
The actor also shares his twins, Monroe and Moroccan Scott, with singing sensation Mariah Carey. Hopefully, the young boy had a lovely birthday party. Happy birthday, Golden!