Us Weekly: Queen Elizabeth Had Both Angry and Tearful Moments Amid Harry & Meghan's Distance
Having Prince Harry and his wife Duchess Meghan give up their senior royal roles has been difficult for the Queen. The whole transition has been quite challenging for the monarch.
In January 2020, Prince Harry and Duchess Meghan shocked the world and the Royal Family when they announced they were stepping down from their roles. The pair wanted to live more independent lives.
This year, the couple's exit from the British Royal Family was made official by the Queen, 94. However, according to an Us Weekly source, she allegedly has not been handling the whole transition well.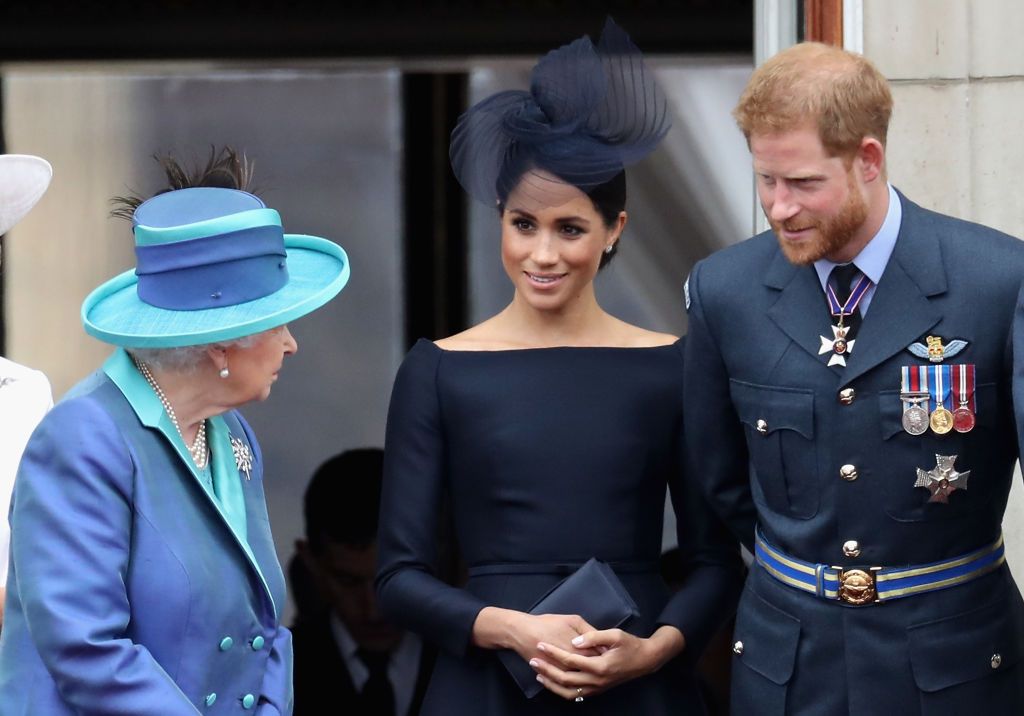 The insider revealed that the past few weeks have been tough for the monarch. The situation with her husband, Prince Philip, 99, having a health setback this month, plus "the situation with Harry and Markle has been challenging."
On February 16, 2021, Philip had to be taken to King Edward VII's Hospital in London. A Buckingham Palace spokesperson noted how the Queen's husband needed medical help for an infection.
Three days later, Harry, 36, and Markle, 39, announced that they wouldn't be returning as working members of the Royal Family. They initially took a step back from their roles in March 2020.
A second source claimed emotions were currently high in the British Royal Family. The insider shared how the monarch had been handling Harry and Markle's news, stating:
"The Queen has had some tearful moments mixed with anger and disappointment."
After noting that they wanted independence, the couple ended up moving from the UK to the US. The relocation has also been difficult for the Queen, especially now that the couple expects their second child.  
The Duke and Duchess of Sussex, who will feature in a TV special this year, are parents to a son Archie, 21-months-old. The second insider claimed the monarch FaceTimed with Harry's little boy, but it just wasn't the same.
Prince Harry will be stepping down from his role as RFU Patron.

We would like to thank Prince Harry for his time and commitment to the RFU both in his position as Patron and Vice Patron. The RFU has greatly valued his contribution to promoting and supporting the game. pic.twitter.com/9Gp3oyuYnD

— England Rugby (@EnglandRugby) February 19, 2021
The source alleged that the Queen yearned to give little Archie a big hug. Harry wrote to confirm to his grandmother that he and Markle were formally and finally stepping away from their royal duties.
The confirmation came weeks before their 12-month trial separation was set to end. An Entertainment Tonight source claimed Harry's brother, Prince William, thought the pair's decision was "disrespectful."