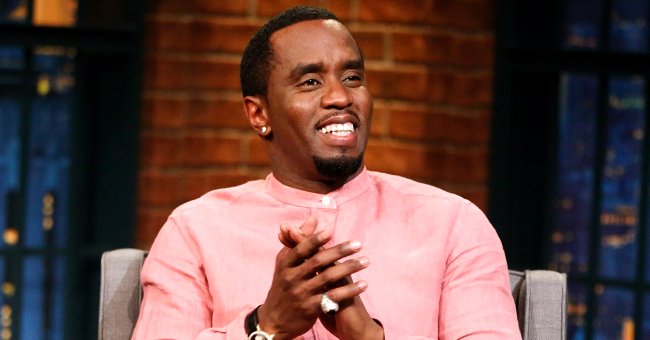 GettyImages
Diddy's Twin Daughters Jessie & D'Lila Combs Cook Vodka Pasta at Home — See Fan Reactions
Diddy's twin daughters Jessie and D'Lila Combs teamed up in the kitchen to make some vodka pasta and cupcakes, and fans love the synergy. See their reactions!
Diddy and Kim Porter's identical twin daughters Jessie and D'Lila Combs joined forces to prepare a delicious meal of vodka pasta with cute little cupcakes as dessert. They shared a video of the session on Instagram.
The twins rocked matching brown hoodies and black tees while unleashing their inner chefs. They even had the same hairstyle, curly texture, and length.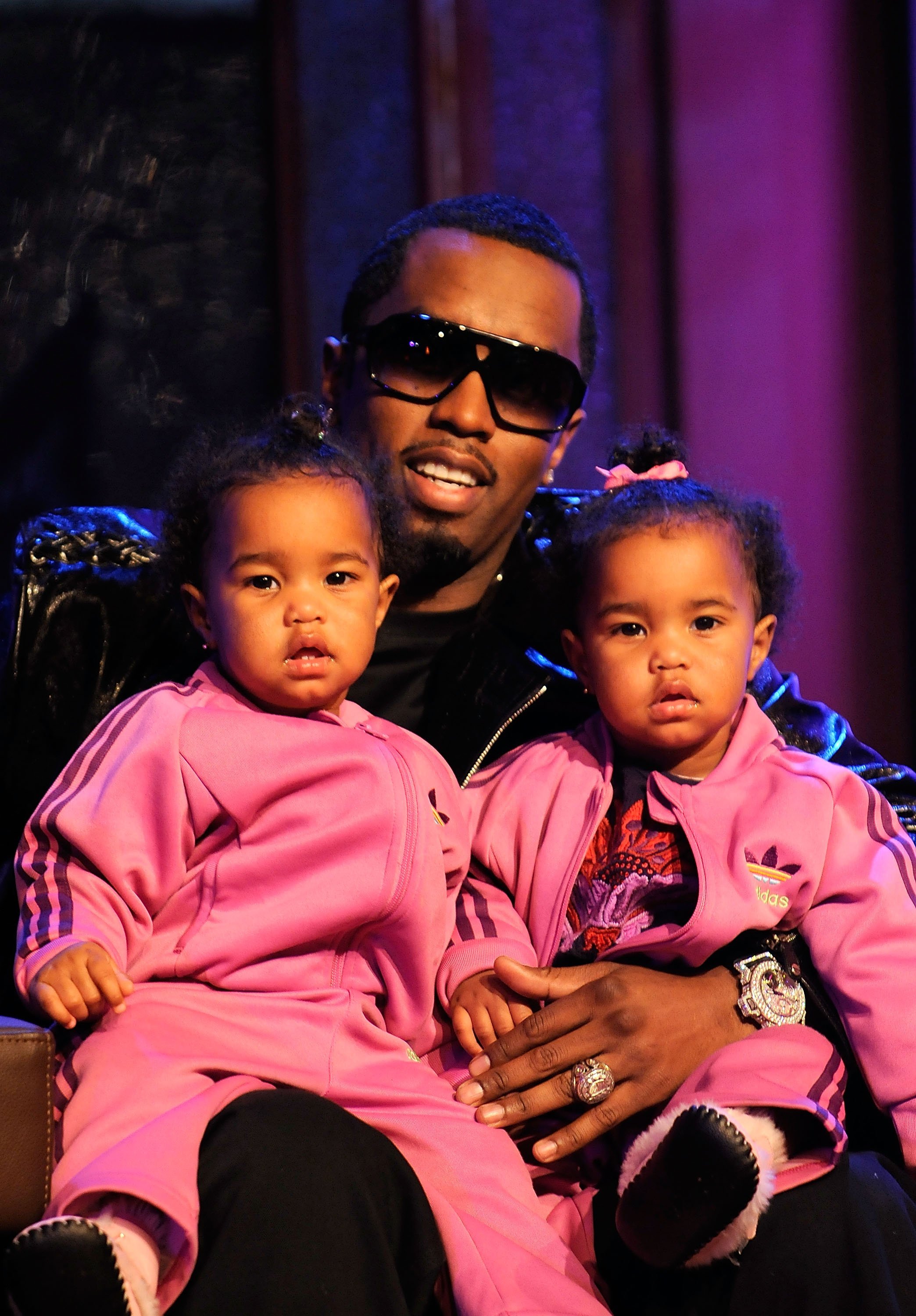 Sean Combs with D'Lila and Jessie Combs at the taping of MTV's "Making The Band 4" season finale at MTV Studios Times Square on March 22, 2008 in New York City. | Source: Getty Images
The girls had no idea how to make the dish, but they were willing to give it a shot. They ended up making a lot more than expected, and judging by the looks of it, the pasta turned out delicious.
The cupcakes looked delicious, too! With some help from the staff and their sister Chance's virtual advice, Jessie and D'Lila successfully prepared the mouth-watering food.
Fans praised the girls for their effort in the comments section. "They did it right, this is how you make marinara," one fan said. "Excellent teamwork, girls! It looks delicious. Great job, coach [Chance]," another comment read.
Along with the twins, Diddy and Porter also shared a son, Christian.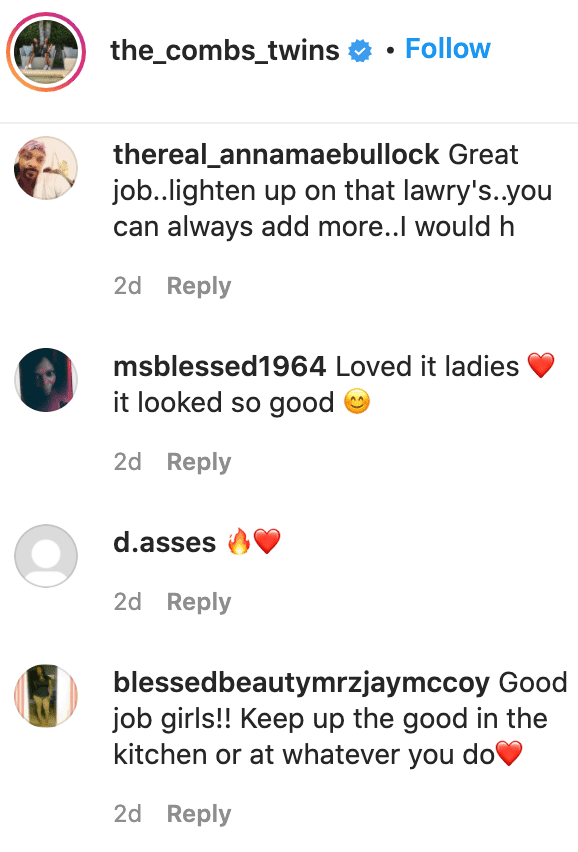 Fans' comments on his twin daughters Jessie and D'Lila's post. | Source: Instagram/the_combs_twins
Diddy and Porter welcomed their beautiful daughters in 2006. In an interview with People, Porter once revealed the rapper has a definitive soft spot for their twins.
Porter gushed about how Diddy always made time to be with his girls. She said he had a hands-on parenting approach and revealed the twins loved to sing.
Porter tragically died in 2018 due to lobar pneumonia. She was 47. After her death, Diddy did everything in his power to keep the news from their children.
Porter was found dead in her home at Toluca Lake, California. Diddy did not want his children to know about it before he had the chance to break it to them in person, so he had their phones disconnected.
Along with the twins, Diddy and Porter also shared a son, Christian. Porter had a son, Quincy, from a previous relationship, and Diddy has a daughter, Chance, and a son, Justin, from previous relationships.
Diddy was broken and devastated when Porter died, but then he remembered her last words and kept it all together. She had asked him to take care of the kids, and so far, he is doing a great job.
Please fill in your e-mail so we can share with you our top stories!