Prince Harry Has an Actor in Mind to Play Him in 'The Crown' — Find Out His Choice
Prince Harry has shared that he is more inclined to like the Netflix series "The Crown" than the stories published in the media, and he already has an actor who can play him in mind. 
During an interview with "The Late Late Show" host James Corden, Prince Harry shared some insight into how he feels about the Netflix series "The Crown" that centers around portraying an inside look at royal life. 
Whilst Prince Harry revealed that he has a greater appreciation for the fictional nature of the miniseries that doesn't claim to portray facts as in the case of the media, Prince Harry also shared who he thought would be fitting to play him.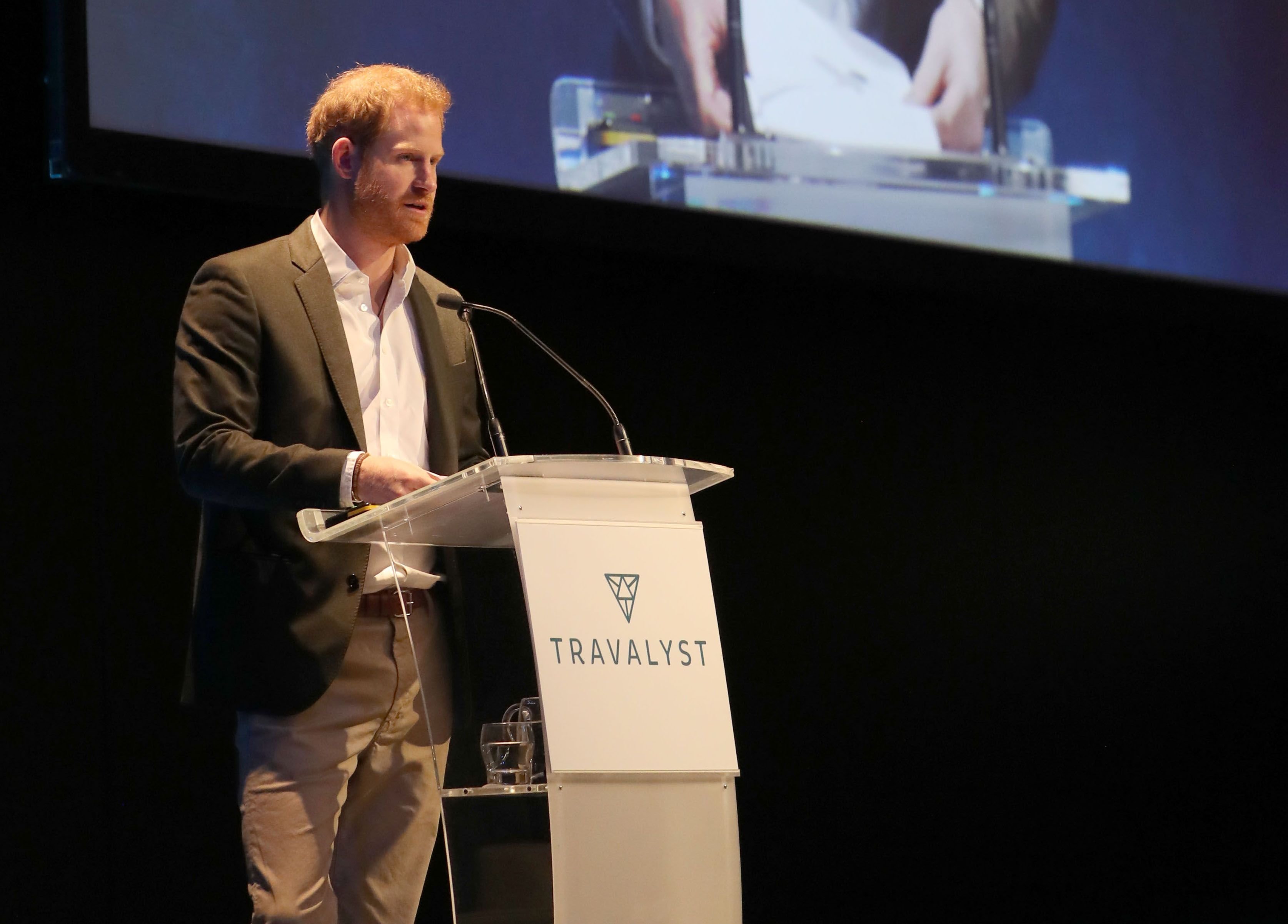 PUT ON THE SPOT
Corden didn't shy away from asking Prince Harry all the questions that were on fans' minds, including the royal's thoughts surrounding "The Crown." When asked what he thought about the show, Prince Harry answered: 
"I am way more comfortable with 'The Crown' than I am seeing stories written about my family or my wife. That [The Crown] is obviously fiction, take it how you will."
When asked who he would like to play his part in the miniseries, Prince Harry didn't have to think twice about his chosen actor, saying that Damien Lewis would be chosen to take on the royal's character. 
STEPPING BACK NOT DOWN
The Duke of Sussex also elaborated on why it was important for him and his family to step away from their royal duties and move from the UK to America. 
36-year-old Prince Harry decided to stand back from the royal family to avoid going down the same path as his mother.
Prince Harry stated that the spotlight that came with being a royal operating under the British media's watchful eye was not good for his mental health, and for the sake of his and his family's health, they needed some distance. 
Prince Harry reveals he stepped down because British press was 'destroying' his mental health https://t.co/DcN1WSl3B9

— Sky News (@SkyNews) February 26, 2021
DATING BACK-TO-FRONT
Prince Harry also dished on the beginning days of his relationship with Meghan Markle, sharing what it is like getting to know and dating a British royal. 
The Duke of Sussex revealed that by the second date, he knew that he wanted to be serious with Markle and that it was how comfortable they were with one another that sealed the deal. He elaborated on their dating days, saying: 
"Everything was done back-to-front with us. Actually, we got to spend an enormous amount of time just the two of us, rather than going to friends' houses." 
James and Prince Harry pay a visit to the iconic Fresh Prince of Bel-Air home!

Full clip: https://t.co/aAvhxi590e pic.twitter.com/0zH9kjNySb

— The Late Late Show with James Corden (@latelateshow) February 26, 2021
HISTORY REPEATING ITSELF
The public has been waiting in anticipation for the Duke and Duchess of Sussex's tell-all interview that will be airing on March 7 on CBS. The network released a preview of the interview, piquing fans' interest even more. 
The preview shows the couple sitting next to one another as they discuss a long list of previously untouched subjects, which can now be talked about since the two have officially stepped away from royal life. 
Her Royal Highness Princess Mia Thermopolis sends Meghan Markle and Prince Harry her warmest wishes.https://t.co/ejuBvu48sO

— Meg Cabot (@megcabot) February 26, 2021
The preview suggests that 36-year-old Prince Harry decided to stand back from the royal family to avoid going down the same path as his mother, Princess Diana, did as she died at 36, a year after divorcing Prince Charles.  
With the world still zoomed in on Prince Harry and his wife's comings and goings, it may be easier for the family to go about their day-to-day lives without the added pressure of royal responsibilities.