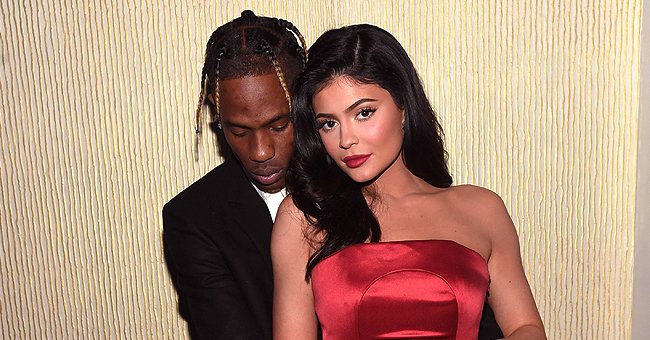 Getty Images
Kylie Jenner & Travis Scott's Daughter Stormi Rocks Faux Leather Pants with a Marine Serre Top

Makeup mogul Kylie Jenner's daughter, Stormi, is on the way to becoming the ultimate mini-influencer because of her stylish ensembles, as shown on her mom's latest Instagram post.
Stormi Webster is no stranger to high fashion, being the daughter of the reality star, style influencer, and beauty mogul Kylie Jenner, and rap superstar, Jacques "Travis Scott" Webster.
Jenner proved her daughter follows in her stylish footsteps with a recent Instagram post where the adorable toddler posed outdoors while rocking a cool ensemble.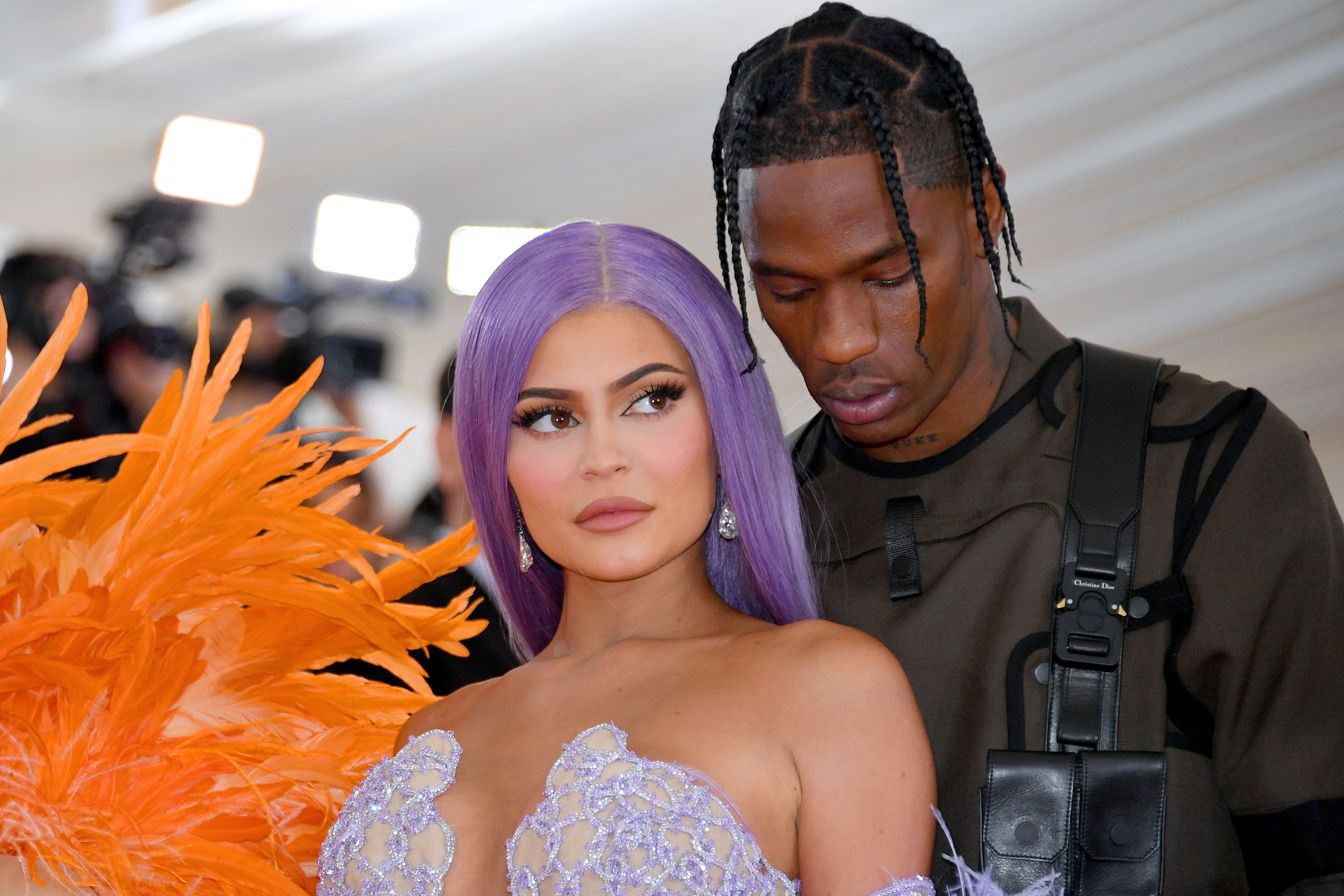 Kylie Jenner and Travis Scott at the 2019 Met Gala "Celebrating Camp: Notes on Fashion" on May 06, 2019 in New York City. | Source: Getty Images
Stormi seemed to be enjoying the sunshine as she posed for a picture while looking down at the neon orange puffy jacket which she held in one hand.
The jacket matched her trendy shoes, which were a combination of orange and black with green laces and were just visible under her black faux leather pants which she rocked earlier in the year.
In a second photo, Stormi, in a tan Marine Serre moon-print top, smiled heartily while playfully holding a water hose aimed at the camera. Jenner captioned the post:
"best friend foreverrrr (sic)."
Besides the cool outfit, Stormi was a picture of perfection with her dark curly hair tied in a sleek ponytail and her baby hair gelled down to frame her tiny face, one of the toddler's many cute hairstyles.
Jenner often styles her daughter's hair herself and even shared a video clip of her working on her daughter's locks. While Stormi can't style her mom's hair, she returns the favor by painting her mom's nails.
Jenner and Stormi's beauty routines are a way for the pair to maintain their strong bond. The "Keeping Up With The Kardashians" star is smitten over her daughter and would do anything to make her happy.
The reality star recently delighted her pink-obsessed daughter with a joy ride in her custom Barbie SUV. The lavish Rolls Royce comes with a neon pink interior and a unique constellation roof, fit to amuse any three-year-old kid.
The joyride treat came just weeks after Jenner spoiled Stormi with a trip to Santa Barbara over Valentine's weekend. Stormi's dad, Scott was also present for the trip.
Jenner and the "Sicko Mode" rapper have been co-parenting amicably, ensuring that both parents spend quality time with their daughter. Scott is equally enamored of Stormi and admits that she inspires him to aim higher in his music career.
Please fill in your e-mail so we can share with you our top stories!