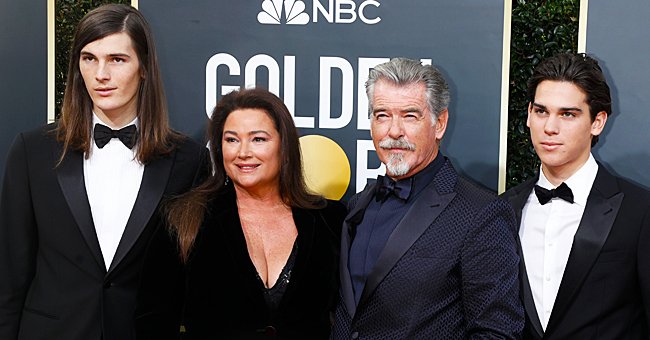 Getty Images
Miss & Mr Golden Globes over the past 27 Years — a Trip down Memory Lane
Golden Globe Awards have rewarded the most promising young stars in the industry with the title of Mr and Miss Golden Globe — now Golden Globe Ambassadors. Take a look at who has won the honor in the past 27 years.
Every year celebrities of the film industry gather around in their finest, shiniest, and most glamorous outfits to celebrate talents and hard work.
The Golden Globes have been around for nearly eight decades, and the HFPA has taken the liberty to choose two individuals that ably represent the ceremony.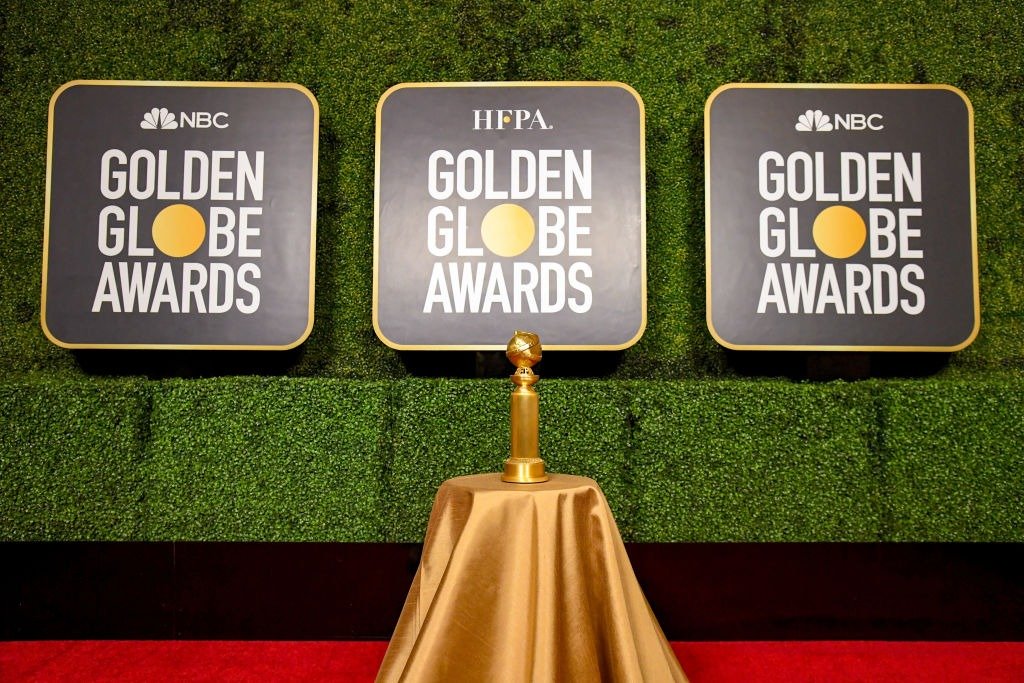 A view of the Golden Globe Trophy on display during the 78th Annual Golden Globe Awards aired on February 28th, 2021 | Photo:
Every year, what is now referred to as the position of Golden Globes Ambassadors is bestowed on the sons or daughters of one of the industry's most respected actors/actresses/directors/producers.
2021: SATCHEL & JACKSON LEE
This year's Golden Globes ambassadors broke records in many ways than one. Satchel, 24, and Jackson Lee, 24, are the daughter and son of three-time Golden Globes nominee Spike Lee and producer Tonya Lewis Lee.
Both Lee kids became the first siblings of color to hold the position, while Jackson Lee made history as the first Black male ever to become an ambassador.
2020: DYLAN & PARIS BROSNAN
Before the pandemic came around and sent everyone home for well over a year, actor Pierce Brosnan's sons, Dylan and Paris, got to physically take home the prestigious titles of ambassadors.
The two were the first brothers to be chosen to represent HFPA philanthropy and select a specific charity as a focus for their endeavors.
Dylan, who is now 24 years old, is currently killing it in the fashion and cinematography world while his brother, Paris, 20, is making his own waves in the fashion industry.
2019: ISAN ELBA
Actor and Golden Globe Award winner Idris Elba's daughter with makeup artist and businesswoman Kim Elba, Isan Elba, walked alone as the 2019 Ambassador.
2018: SIMONE GARCIA JOHNSON
Brilliant and beautiful, Simone Garcia Johnson is the perfect blend of her incredible parents, Dwayne Johnson and Dany Garcia. HFPA found the blooming model perfect for kicking off the then-recently renamed title, previously Mr & Miss Golden Globes.
2017: SISTINE, SOPHIA & SCARLET STALLONE
Actor Sylvester Stallone was very proud to see his three daughters, Sistine, Sophia, and Scarlet, become the Golden Globe Ambassadors for the year.
The stunning Golden Globes trio are the daughters of the iconic actor Sylvester Stallone and businesswoman and former model Jennifer Flavin Stallone.
2016: CORINNE FOXX
Young African American model and the daughter of triple Golden Globes nominee Jamie Foxx, Corinne Foxx, was named ambassador in 2016. The then-21-year-old was the fifth African American Miss Golden Globe.
2015: GREER GRAMMER
In 2015, the Hollywood Foreign Press Association named Greer Grammer, Kelsey Grammer's daughter, Miss Golden Globe. The actor's daughter was blooming as an outstanding actress and made a perfect fit for Miss Golden Globe.
2014: SOSIE BACON
Sosie Bacon, the daughter of Golden Globe winners Kyra Sedgwick and Kevin Bacon, first caught the eye of many in November 2013 when she was spotted navigating the chaotic red carpet.
A year later, she was honored with the title of Miss Golden Globe. The young stunner also hopes to follow in her parents' footsteps as an actor.
2013: FRANCESCA EASTWOOD & SAM FOX
Mr. and Miss Golden Globes 2013 were none other than Sam Fox, the son of Hollywood greats Tracy Pollan and Michael J. Fox, and Francesca Eastwood, the daughter of icons Frances Fisher and Clint Eastwood.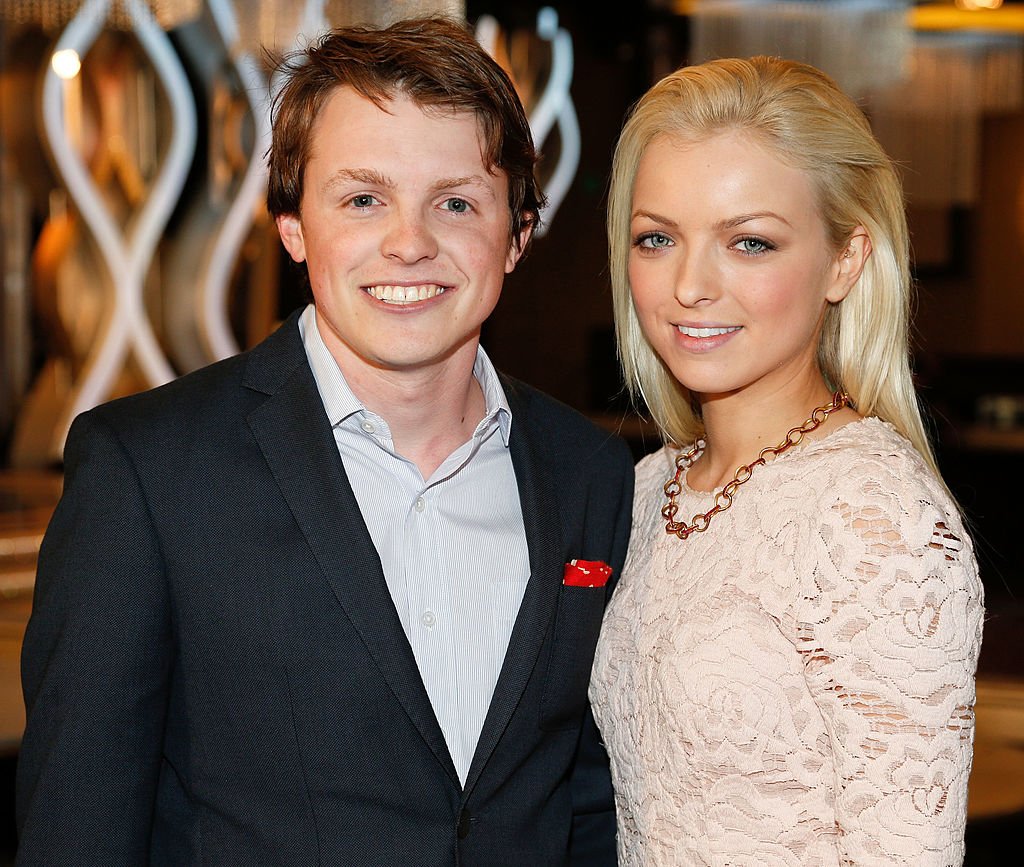 Sam Fox and Francesca Eastwood attend the 70th Annual Golden Globe Awards preview day at The Beverly Hilton Hotel on January 11, 2013 | Photo: Getty Images
2012: RAINEY QUALLEY
Actress/musician Rainey Qualley, the daughter of actress Andie McDowell, was honored as Miss Golden Globes 2012. The young stunner was already making respectable moves with her career as a musician and had already appeared in some movies.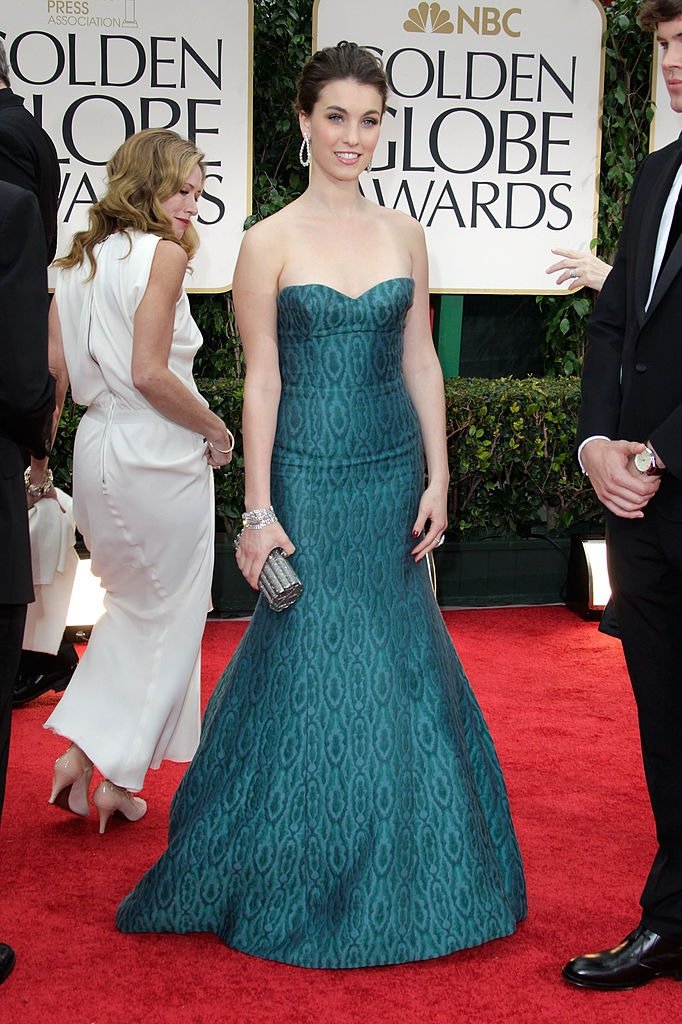 Rainey Qualley arrives at the 69th Annual Golden Globe Awards held at the Beverly Hilton Hotel on January 15, 2012 in Beverly Hills, California | Photo: Getty Images
2011: GIA MANTEGNA
In 2011, Gia Mantegna, the daughter of Golden Globes nominated actor Joe Mantegna was selected by The Hollywood Foreign Press Association as the year's Miss Golden Globes.
2010: MAVIS SPENCER
At 18 years old, the daughter of Alfre Woodard and Writer/Producer Roderick Spencer, Mavis Spencer was named Miss Golden Globes for the 67th Annual Golden Globe Awards.
2009: RUMER WILLIS
The 65th Annual Golden Globe Awards went for Rumer Willis, the daughter of a two-time Golden Globes nominee Demi Moore and four-time Golden Globes nominee Bruce Willis.
The then-19-year-old already made her film debut at the age of five in the movie "Now and Then" and had many more under her belt. She was more than qualified for the title.
2008
In 2008, something truly shocking happened. The Golden Globes, which was set to hold at the Beverly Hilton's International Ballroom, was officially canceled.
This was due to a writers' strike, and the intended ceremony was subsequently replaced by a press conference announcement of the winners to the dismay of many.
2007: LORRAINE NICHOLSON
Now an accomplished actress and director, Lorraine Nicholson was chosen to be the 2007 Miss Golden Globes. The 30-year-old is best known for her role as Alana Blanchard in the 2011 biographical film "Soul Surfer."
2006: DAKOTA JOHNSON
Years before Dakota Johnson became Anastasia Steele on the series adaptation of the E. L. James romance novel, she became a Golden Globes representative at 16.
Being the daughter of Hollywood greats Melanie Griffith and Don Johnson, the young budding actress was already an eye-catching talent worthy of the honor.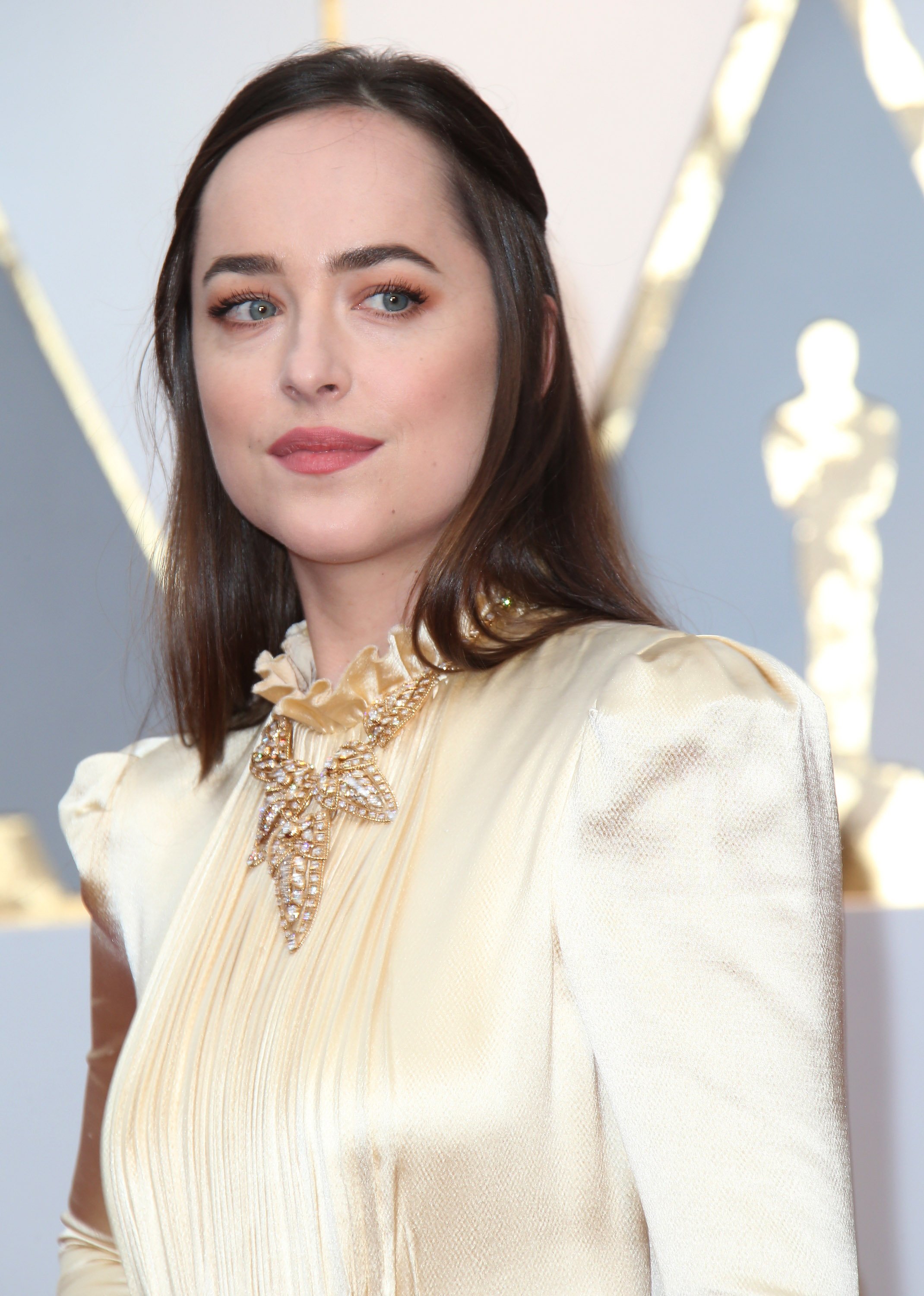 Dakota Johnson attends the Annual Academy Awards in Hollywood, California on February 26, 2017 | Photo: Getty Images
2005: KATHRYN EASTWOOD
In 2005, the daughter of the iconic Clint Eastwood and Jacelyn Reeves, Kathryn, was celebrated as the year's Miss Golden Globes. Today, she is an actress who has made a name and career for herself, proving that she was worthy of the honor.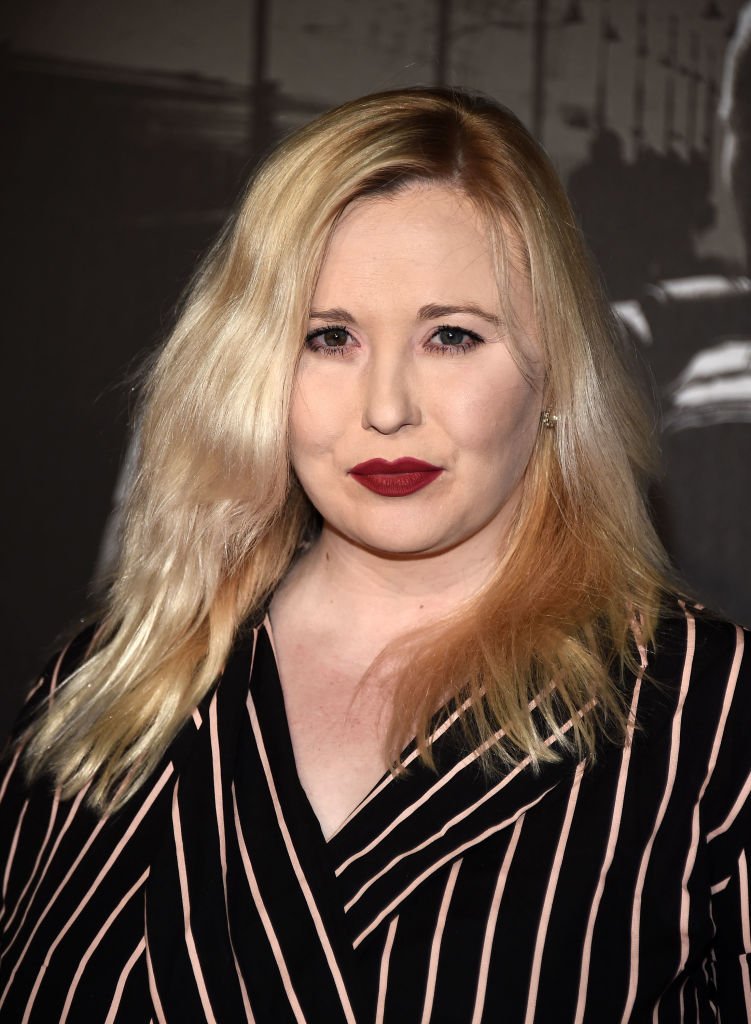 Kathryn Eastwood at the premiere of Warner Bros. Pictures' "The 15:17 To Paris" at Warner Bros. Studios on February 5, 2018 in Burbank, California | Photo: Getty Images
2004: LILY COSTNER
Actress Lily Costner, who is best known for the 2014 drama "Black or White," went home with the prestigious title of Miss Golden Globe in 2004. She is the daughter of acting industry giants Kevin and Cindy Costner.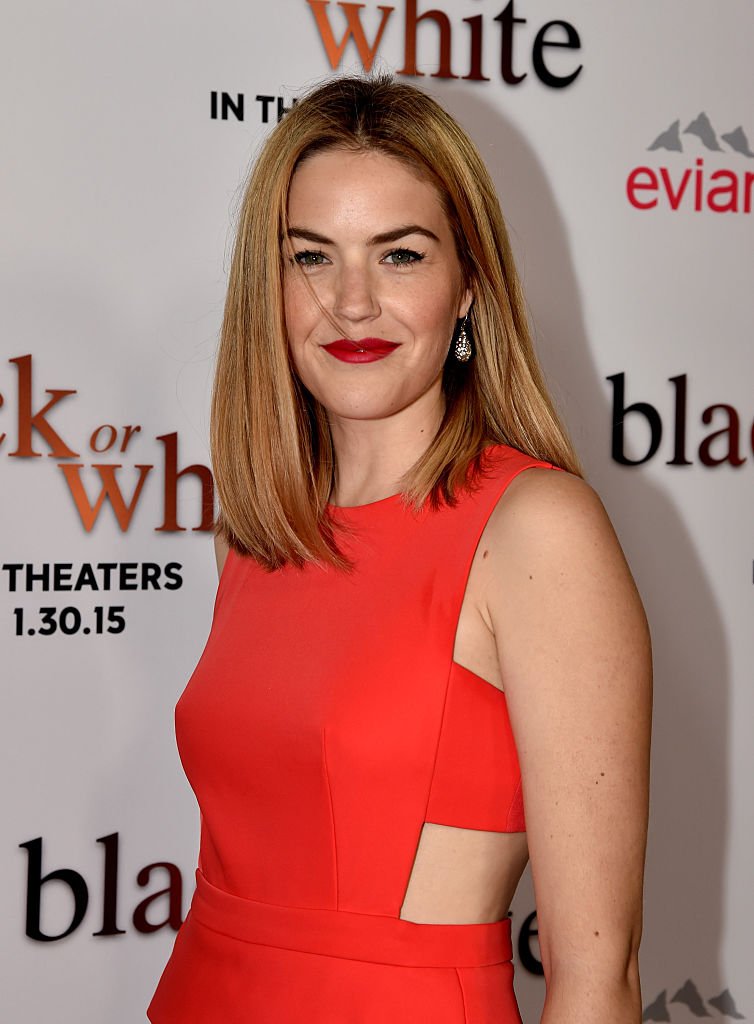 Lily Costner arrives at the premiere of Relativity Media's "Black Or White" at the Regal Cinemas L.A. Live on January 20, 2015 | Photo: Getty Images
2003: DOMINIK GARCIA-LORIDO & A.J. LAMAS
In 2003, Dominik Garcia-Lorido, actress and the daughter of Andy Garcia and Marivi Lorido Garcia, was named Miss Golden Globes alongside actor A.J. Lamas, the son of Lorenzo Lamas and Michele Cathy Smith.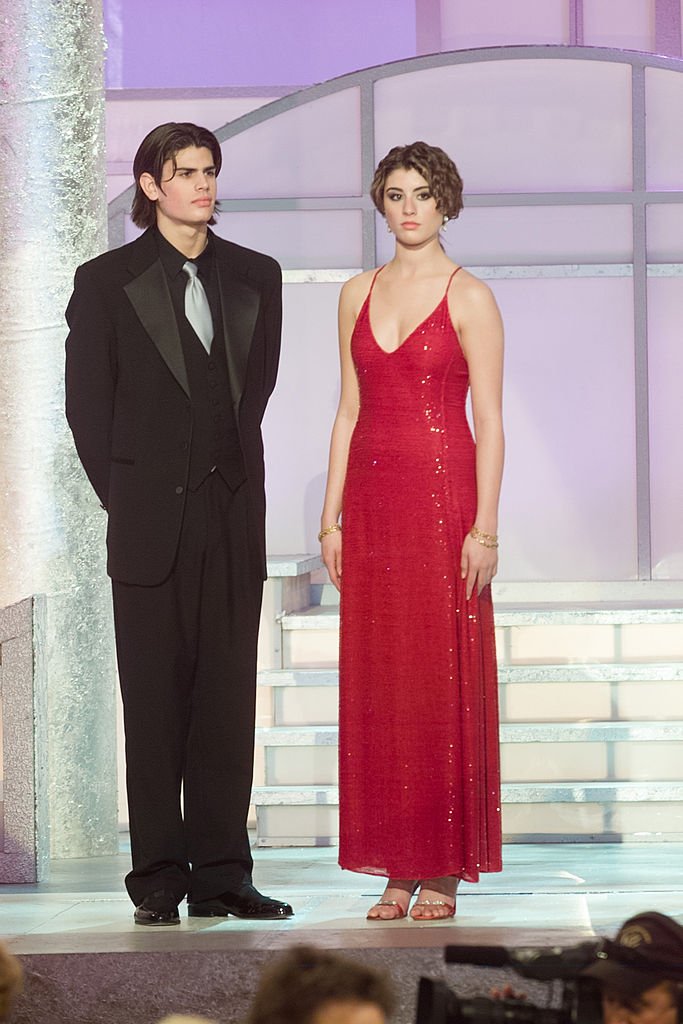 Mr. and Miss Golden Globe A.J. Lamas and Dominik Garcia-Lorido are seen on stage at the 60th Annual Golden Globe Awards held at the Beverly Hilton Hotel on January 19, 2003 | Photo: Getty Images
2002: HALEY GIRALDO
Before Garcia-Lorido and Lamas stepped up to take the baton, Haley Giraldo, the daughter of Singer-songwriter Pat Benatar and musician Neil Giraldo, was named Miss Golden Globes for the year 2002.
2001: KATHERINE FLYNN
Actress Jane Seymour's daughter Katherine Flynn was named Miss Golden Globes at the 58th Annual Golden Globe Awards held at the Beverly Hills Hotel on Jan. 21, 2001, in Beverly Hills, Calif.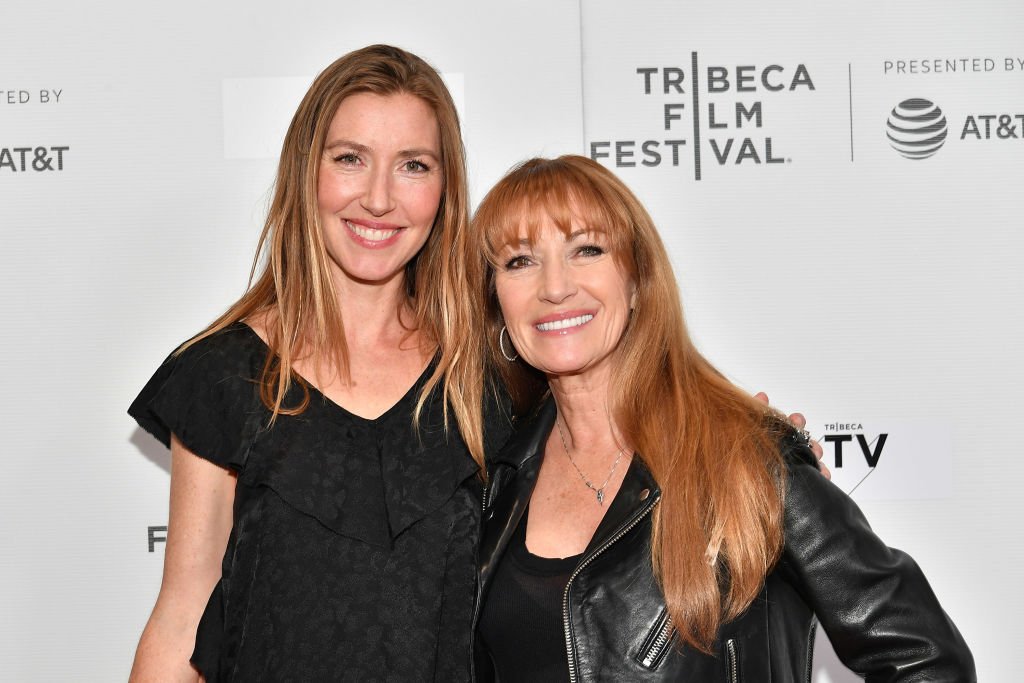 Katherine Flynn and Jane Seymour attend the screeing of "Oversharing" at Tribeca TV: Indie Pilots during the 2018 Tribeca Film Festival at Cinepolis Chelsea | Photo: Getty Images
1996: JAIME NICOLE DUDNEY & FREDDIE PRINZE Jr.
Actress Jaime Nicole Dudney who is known for the 1998 movie "Get a Job," is the daughter of Hollywood greats Barbara Mandrell and Ken Dudney.
She was named 1996's Miss Golden Globe alongside actor, writer, and producer Freddie Prinze Jr., the son of stand-up comedian Freddie Prinze and Kathy Elaine Prinze.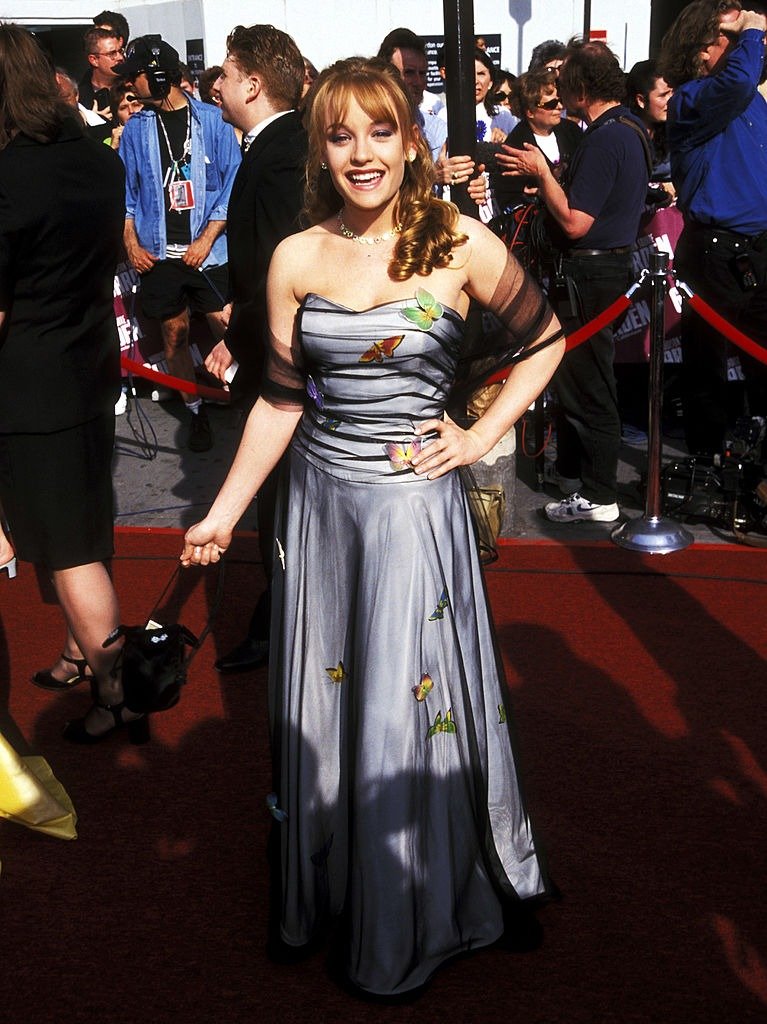 Jaime Nicole Dudney during 26th Annual Daytime Emmy Awards at Madison Square Garden in New York City, NY, United States. May 21, 1999 | Photo: Getty Images
1995: JOHN CLARK GABLE
In 1995, the HFPA officially started the Mr. Golden Globes tradition. John Clark Gable, the son of Hollywood legend Willam Clark Gable and actress Kay Williams, was the first Mr. Golden Globes ever.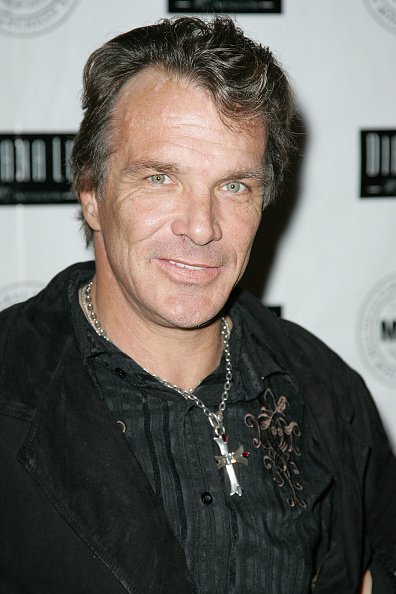 John Clark Gable at The Four Seasons Hotel February 22, 2008 in Los Angeles, California | Photo: Getty Images
1994: ALEX MARTIN
For the 1994 Golden Globes Award, the daughter of comedian, actress, and TV host Whoopi Goldberg and Alvin Martin took the title of Miss Golden Globe. It was well-deserved recognition for the actress's daughter.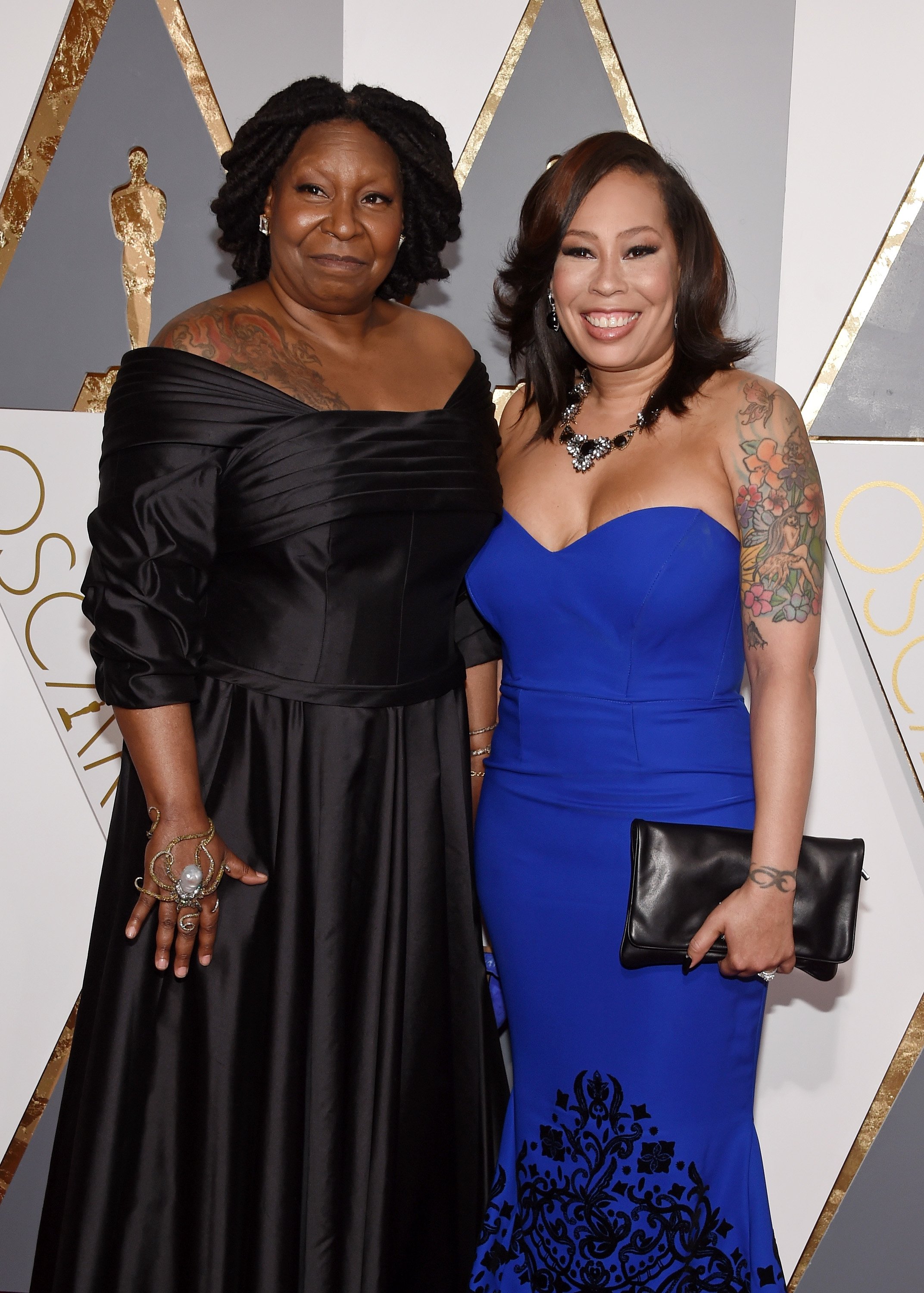 Actress Whoopi Goldberg and Alex Martin attend the 88th Annual Academy Awards | Photo: Getty Images
1993: ERIN HAMILTON
Producer Joe Hamilton and actress Carol Burnett's daughter, Erin Hamilton, was named the winner for 1993. The producer's daughter became an electric dance singer, making it up the U.S. dance charts several times.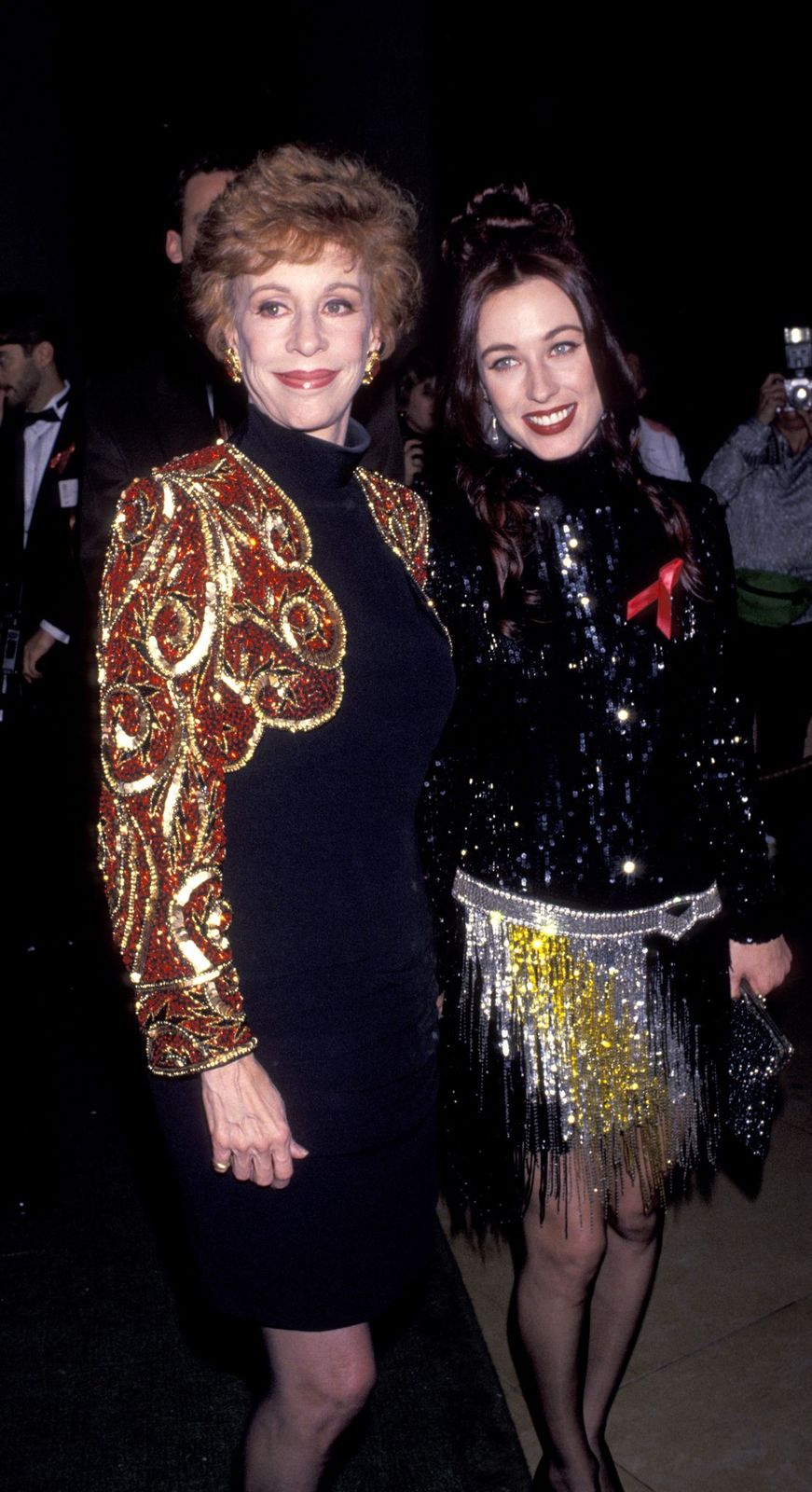 Carol Burnett and Erin Hamilton at The 50th Annual Golden Globe Awards on January 23, 1993, in Beverly Hills, California | Photo: Getty Images
1992: JOELY FISHER
Solo artist Eddie Fisher and actress Connie Stevens' daughter, Joely, played Paige Clark in the '90s sitcom "Ellen" alongside talk show giant Ellen Degeneres. She was Miss Golden Globes for the 1992 ceremony.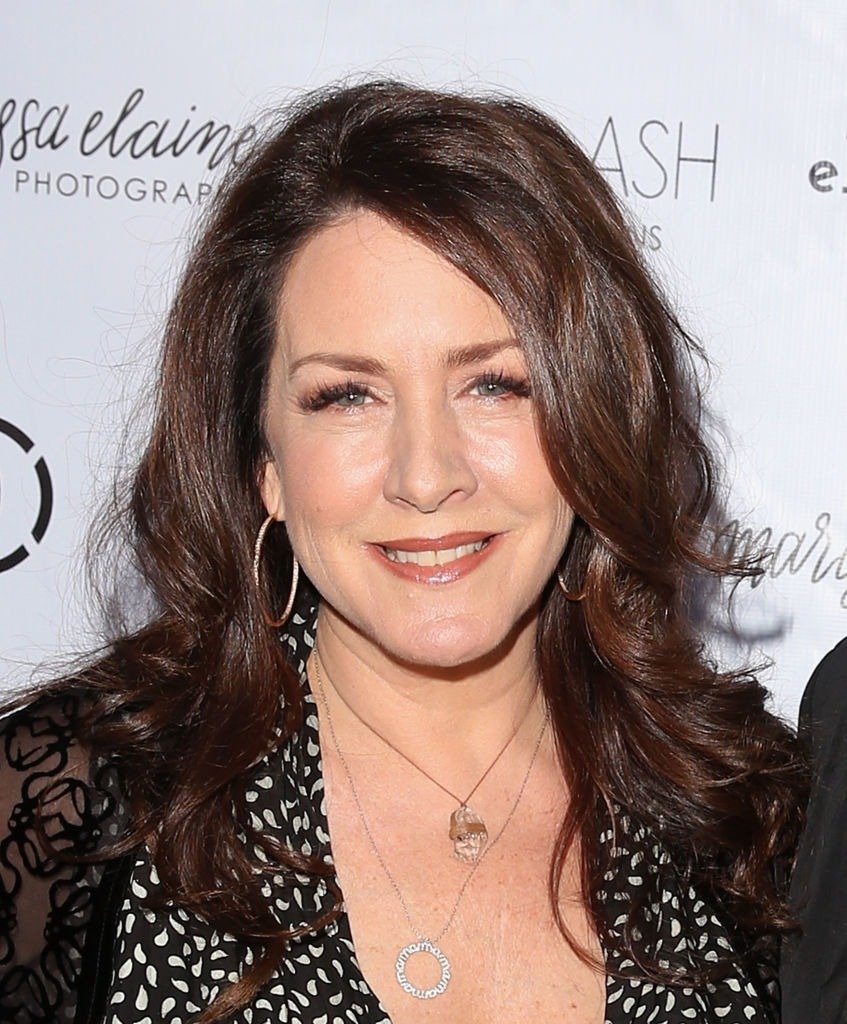 Joely Fisher attends the CAN.PARTY: Hollywood Fights for a Cure event on September 15, 2018 in Los Angeles, California | Photo: Getty Images
1991: KAITLIN HOPKINS
Academy Award-nominated actress Shirley Knight and producer Gene Persson's daughter, Kaitlin Hopkins, was Miss Golden Globes in 1991.
She went on to have a successful Broadway career and established her own musical program, the BFA Musical Theatre, at Texas State University in 2009.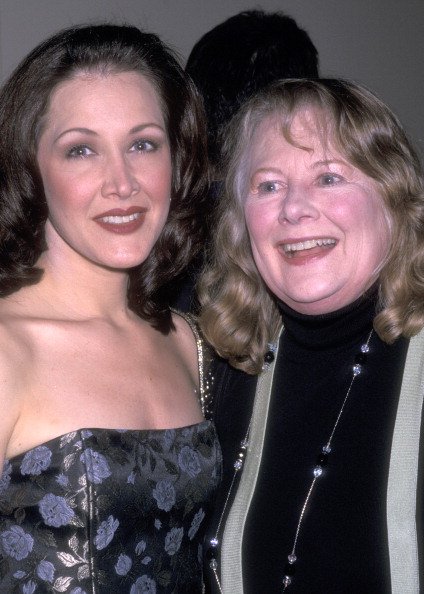 Shirley Knight and Kaitlin Hopkins on March 21, 2001 at Union Square Theatre in New York City | Photo: Getty Images
All these incredible ambassadors are truly the creme of the crop, and people can rest assured that there are many more names to be added to this ever-growing list as the Golden Globes carry on through the years.
Please fill in your e-mail so we can share with you our top stories!