ET Online: Prince Harry & Meghan's Upcoming Interview Comes at a Terrible Time for Royal Family
Following the decline in Prince Philip's health, royal expert Katie Nicholl recently opened up about the unfortunately untimely clash with his condition and Prince Harry and Meghan's March 7 tell-all interview with Oprah.
News that Prince Philip was recently admitted in the hospital broke out just days before Meghan and Harry's much-anticipated tell-all interview with Oprah Winfrey. Royal expert Katie Nicholl spoke to ET about the unfortunate coincidence and said:
"Clearly this interview comes at a very difficult time for the royal family. They are much more concerned with the more serious matter."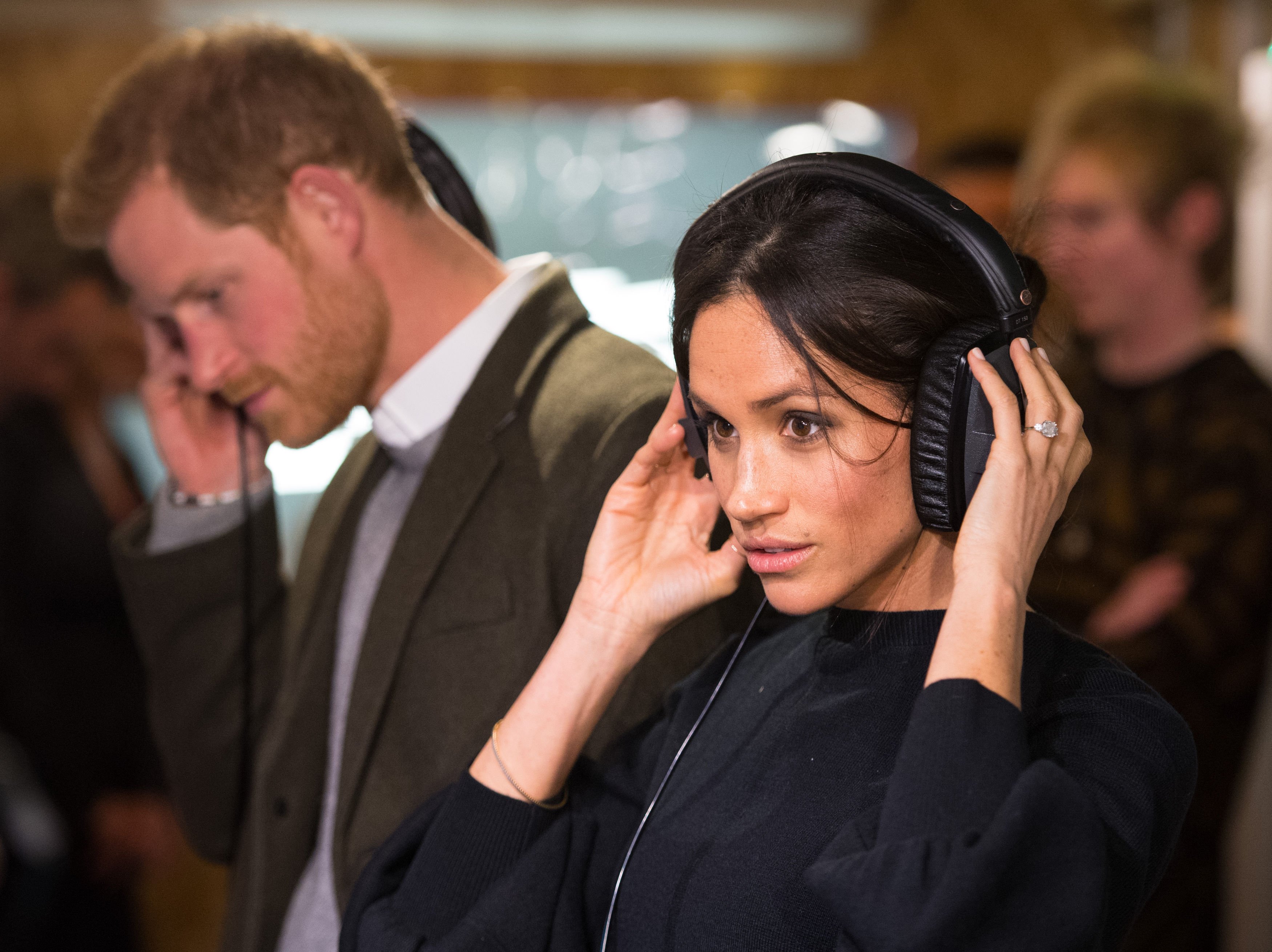 Nicholl also added that the Queen's family would appreciate it if the interview with the Duke and Duchess of Sussex, scheduled for Sunday, is postponed. 
The royal experts revealed that other royal commentators and experts agreed that the interview should be aired at a less concerning time for the family in respect of the 99-year-old Duke of Edinburgh's illness.
Should his condition escalate, Nicholl shared that they would certainly be pushing for the interview to be rescheduled. The royal expert then moved on to speaking about Philip's progress, revealing that he is responding slowly to treatment.
According to reports, he has been in the hospital since February, battling an undisclosed infection while being closely monitored for pre-existing health conditions. 
This information came after the release of the controversial interview's latest teaser, some aspects of which shocked many.
ITV will air bombshell Oprah Winfrey interview with Harry and Meghan next Monday: Broadcaster wins bidding war for explosive tell-all chat - amid calls for show to be postponed due to Prince Philip's health
via https://t.co/1EAkejioZW https://t.co/cEWEoe81Pu

— Robert Jobson (@theroyaleditor) March 2, 2021
With the quickly-increasing buzz surrounding the tell-all sit-down with Winfrey, the public has been shocked by the latest developments concerning speculations of a postponement.
A source close to Harry and Markle revealed to The Sun that there has been no plan made to stop the broadcast of the interview or to reschedule it. The source then added:
"There are a lot of people who are going to talk...but the programming and all the rest of it is ultimately up to CBS, we're not involved in that…"
The spokesperson reiterated that there had been no intentions communicated from the makers of the program concerning altering its air date so far. 
This information came after the release of the controversial interview's latest teaser, some aspects of which shocked many. A royal commentator, Robert Joson, reportedly claimed that the Duchess's manner of speaking made the royal family sound like the Mafia.
Jobson also claimed that the teaser, lined with an abundance of tense music and dramatic excerpts, was daft and dramatically done to drive controversy and conspiracies. 
This interview's timing has been dubbed highly insensitive by many critics, and fans still wait for a response, sign, confirmation, or statement, revealing the couple and Winfrey's next line of action. Prince Philip sadly remains in the hospital, fighting to recover.