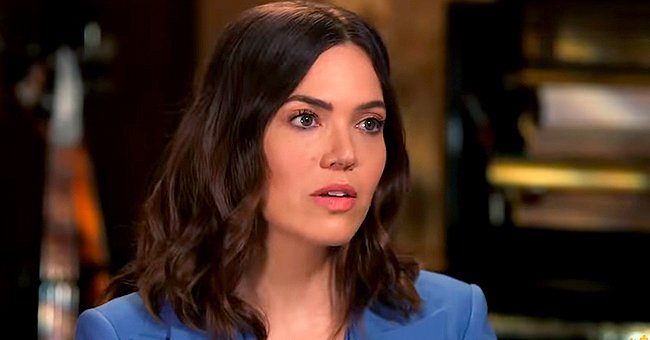 YouTube/CBS Sunday Morning
Mandy Moore's Dog Played a Role in the Birth of Her Son August — Here's How
New mom Mandy Moore opened up about how her dog Jackson played a significant role in the birth of her son August. The actress welcomed her baby boy with her husband, Taylor Goldsmith, in February.
Weeks after welcoming her beloved son, actress Mandy Moore is more than grateful for the circumstance surrounding his birth and how her dog Jackson played a role in her safe delivery.
On Wednesday, the "This Is Us" star took to her Instagram story to appreciate her beloved pet for becoming cancer-free. She uploaded a sweet image of the canine staring at the camera curiously as he rested on a rug.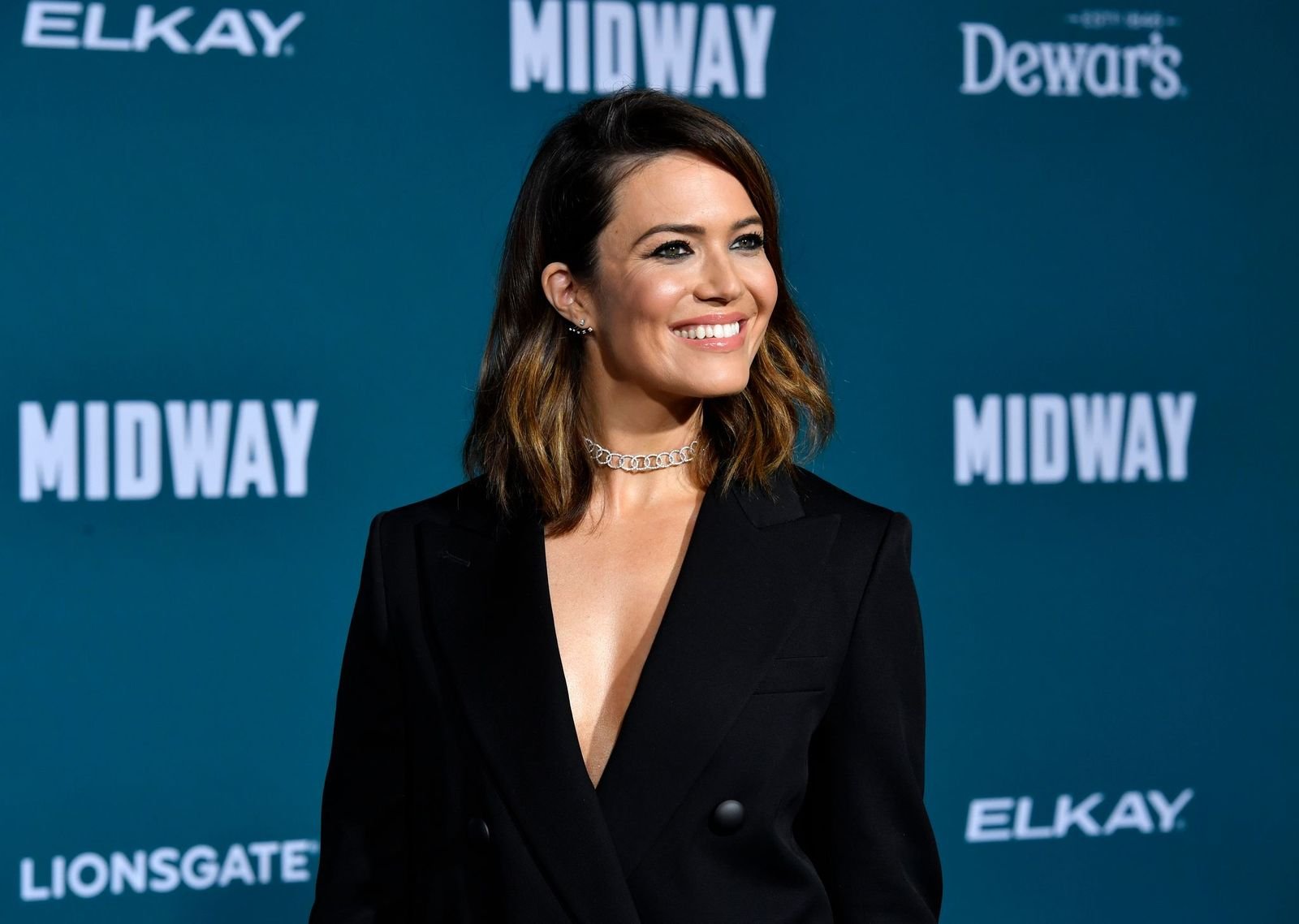 Mandy Moore at the premiere "Midway" at Regency Village Theatre on November 05, 2019 | Photo: Getty Images
Moore explained that amid all the excitement of welcoming baby Gus, she wanted to take time to acknowledge Jackson for getting a clean bill of health. In the accompanying caption, she wrote:
"His tumor was benign. Cancer-free. We found out three hours before I went into labor, and I know what my relief was what set thing in motion."
She concluded the shoutout, noting that she and her husband Taylor Goldsmith loved the pet. Fans may recall that Moore opened up about Jackson's health challenges some weeks before Gus' birth.
On February 23, the 36-year-old announced that she and Goldsmith welcomed baby Gus.
In an Instagram Story update, the actress mentioned that the canine had to undergo emergency surgery for a mass in his abdomen.
She confessed that she was feeling devastated about her dog of 10 years, coupled with the stress of the pregnancy.
In another upload, she informed fans that a mass measured at 10 inches and weighing 6lbs was removed from Jackson.
She described the pet as a "fighter." The star also revealed that her cat Fig was a source of comfort during the time.
A screenshot of Mandy Moore's post on her instagram story | Photo: Instagram/mandymooremm
On February 23, the 36-year-old announced that she and Goldsmith welcomed baby Gus, whose full name is August Harrison. The proud mother shared that the adorable newborn arrived right on time.
Days after the announcement, Moore shared the meaning behind her son's name, recalling that it was last year August she and Goldsmith discovered they were having a boy. Instantly, they fell in love with the name.
Last December, the "A Walk To Remember" actress experienced a devastating loss when her dog Joni passed away. She shared the heartbreaking news on Instagram, noting that she felt shattered, even though the pet was 13 years old.
Moore rescued the canine back in 2008 from the Barking Lot non-profit shelter in San Diego. The actress admitted that she knew something was wrong with the pet when she refused the finish her food the night before.
Please fill in your e-mail so we can share with you our top stories!