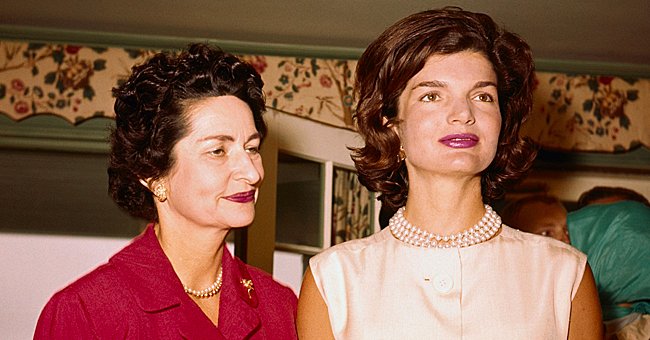 Getty Images
Jackie Kennedy Onassis and Lady Bird Johnson's Close Bond — What Was It Like?
Jackie Kennedy Onassis and Lady Bird Johnson built a close bond while their husbands focused on politics. Their relationship was scrutinized in a book that was released in 2021.
Julia Sweig's book, "Lady Bird Johnson: Hiding in Plain Sight" was officially released on March 16, 2021. Jackie Kennedy was still married to John F. Kennedy when she invited Lady Bird Johnson to her home for the first time.
Sweig shared how the Kennedys hosted Lady Bird and her husband Lyndon Johnson at their Cape Cod home to discuss politics. At the time, John was running for president, and Lyndon was meant to be his vice president.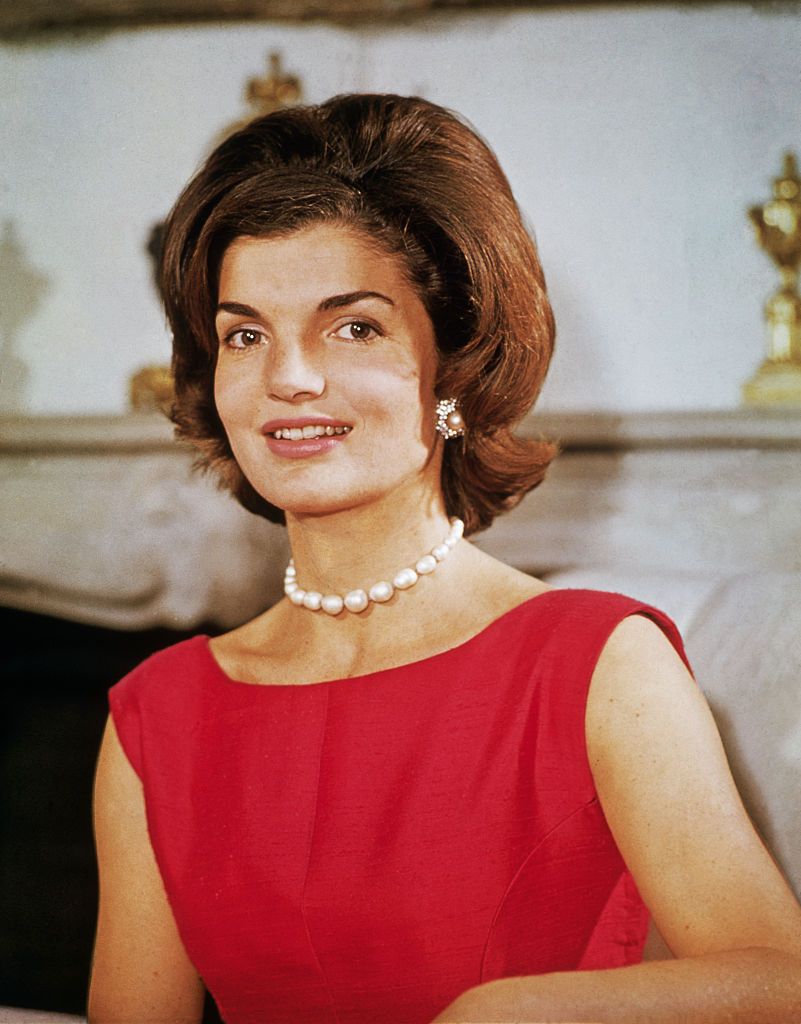 Jacqueline Kennedy at her Georgetown home in August 1960 | Photo: Bettmann/Getty Images
The Kennedys moved all their belongings from their own bedroom to accommodate the Johnsons. The future president and his wife even had lobster made for Lady Bird as it was her favorite meal.
However, after arriving at their home at 11 p.m., Lyndon's wife felt the meal was too rich to eat in the evening. Jackie and Lady Bird also managed to have a chat before they went to sleep.
John's wife was 6 months pregnant and asked Lady Bird how she could help her husband as he ran for office. She'd had two miscarriages in the past and wanted to make sure their baby would be safe in the process.
Lyndon's wife suggested Jackie allows journalists to visit their Hyannis Port home and talk about home décor. Even though Jackie was generally a private person, the suggestion gave her a way to cement her public image.
All this was happening while Jackie was also raising her and her husband's daughter, Caroline. Lady Bird had more knowledge than her friend as she was a seasoned campaigner and political helpmate to Lyndon.
As a 31-year-old, Jackie looked up to Lady Bird, who was almost 20 years her senior. Lyndon's wife was willing to assist Jackie even though she'd wanted her own husband to be the 36th US president, not the vice president.
Jackie and Lady Bird ended up building a close bond, and the former spoke highly of the latter. She admired how Lyndon's wife could stay in tune with her husband's conversations from across the room.
The future second lady did this while holding a conversation with Jackie. Lady Bird's press secretary also introduced the Kennedys to the south; Lyndon and his wife made appearances with the family.
Lady Bird was also instrumental in cementing the Kennedy women's place in politics by moving away from journalists' trivial questions, like when reporters asked her to opine on Jackie's hairdo.
During the 1960 campaign, Lady Bird served as Jackie's campaigner and protector. In 1963 she succeeded her friend after John was assassinated that same year in November and passed away in 2007.
Please fill in your e-mail so we can share with you our top stories!