Fans Share Concerns for '1000-LB Sisters' Star Tammy Slaton's Health after She Gained Weight
"1000-LB Sisters" star Tammy Slaton sparks an outburst of concerns from fans after she gained more weight. The extra pounds appear to be of negative effect on her health.
Many TV lovers are not new to the lifestyle of the Slatons, especially since two siblings, Tammy and Amy, feature on the series titled "1000-LB Sisters."
This show gives its audience premium details concerning the overweight women, their doctor's appointments, and their weight journey. Like other reality TV stars, the siblings have social media representations where they engage with their fans via posts.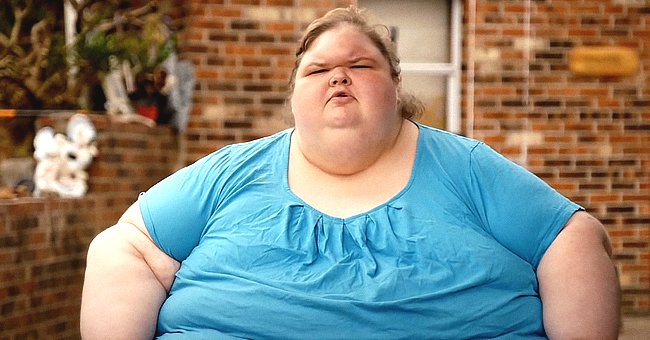 Recently, Tammy Slaton shared clips of herself wearing a black top, with a medical tube inserted into her nostrils. This post backed up fans' conviction that she had gained more weight.
The "1000-LB Sisters" season finale already informed the show's audience that Tammy put on a few more pounds due to her unhealthy eating habits and careless lifestyle.
Many fans were quick to react via the comment section of the post. Without mincing words, they showcased their displeasure while advising her.
 Even her doctor has explained that he still believes in her ability to make it through surgery.
One person tagged her lack of exercise and constant eating as the number one problem, writing that she ate thirty-two meals in forty-eight hours.
The same commenter displayed some support towards the concluding part of the comment by stating that her family's love and support should motivate her. Another follower chose to pep talk the "1000-LB Sisters" star. The comment read:
"Hope you're feeling better and keeping up the hard work on losing weight!...once you get used to it and start losing the weight you will feel so much better..."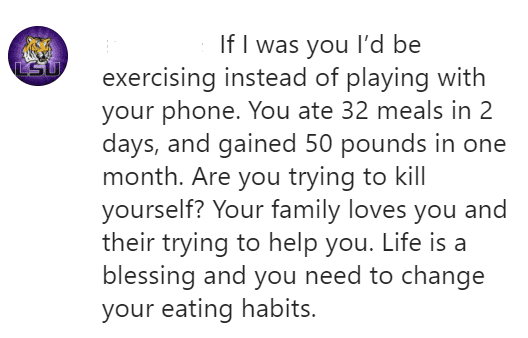 While Tammy may not be keeping up a healthy lifestyle, she is religious following the doctor's appointment. Her latest hospital visit was televised, giving fans insights into her carelessness concerning her weight.
During the trip, she openly admitted her flaws and added that she is depressed. Still, her doctor spilled the bitter truth that she is not close to qualifying for surgery.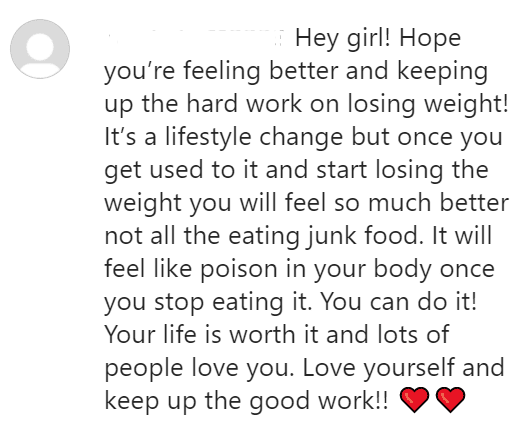 This news comes a few weeks after her sister Amy gained eligibility for her bariatric surgery. Although the pair were scheduled to have the procedure together, sadly, Tammy chose her eating habits over it.
Asides from Amy's eligibility, she is taking proper care of her health and has revealed her plans to increase her family—she already has a son with her husband, Mike.
While the mother of one is in a happy place, viewers are rooting for Tammy to tag along in terms of maintaining a healthy diet. Even her doctor has explained that he still believes in her ability to make it through surgery.