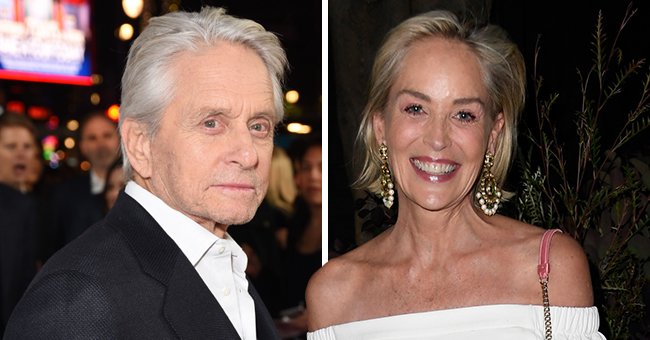 Getty Images
Michael Douglas Shares a Throwback Pic of 'Basic Instinct' Co-star Sharon Stone on Her Birthday
Michael Douglas shared a throwback photo of him and his "Basic Instinct" co-star Sharon Stone as a tribute to her on her birthday.
Michael Douglas took to Instagram to reminisce about special times gone by and post a sweet message for his "Basic Instinct" co-star Sharon Stone who turned 63 on March 10, 2021.
The actor posted a stunning photo of a younger Douglas and Stone embracing a view of the sea behind them. Douglas was decked out in a grey suit, and Stone was wearing a grey knit sweater and slacks.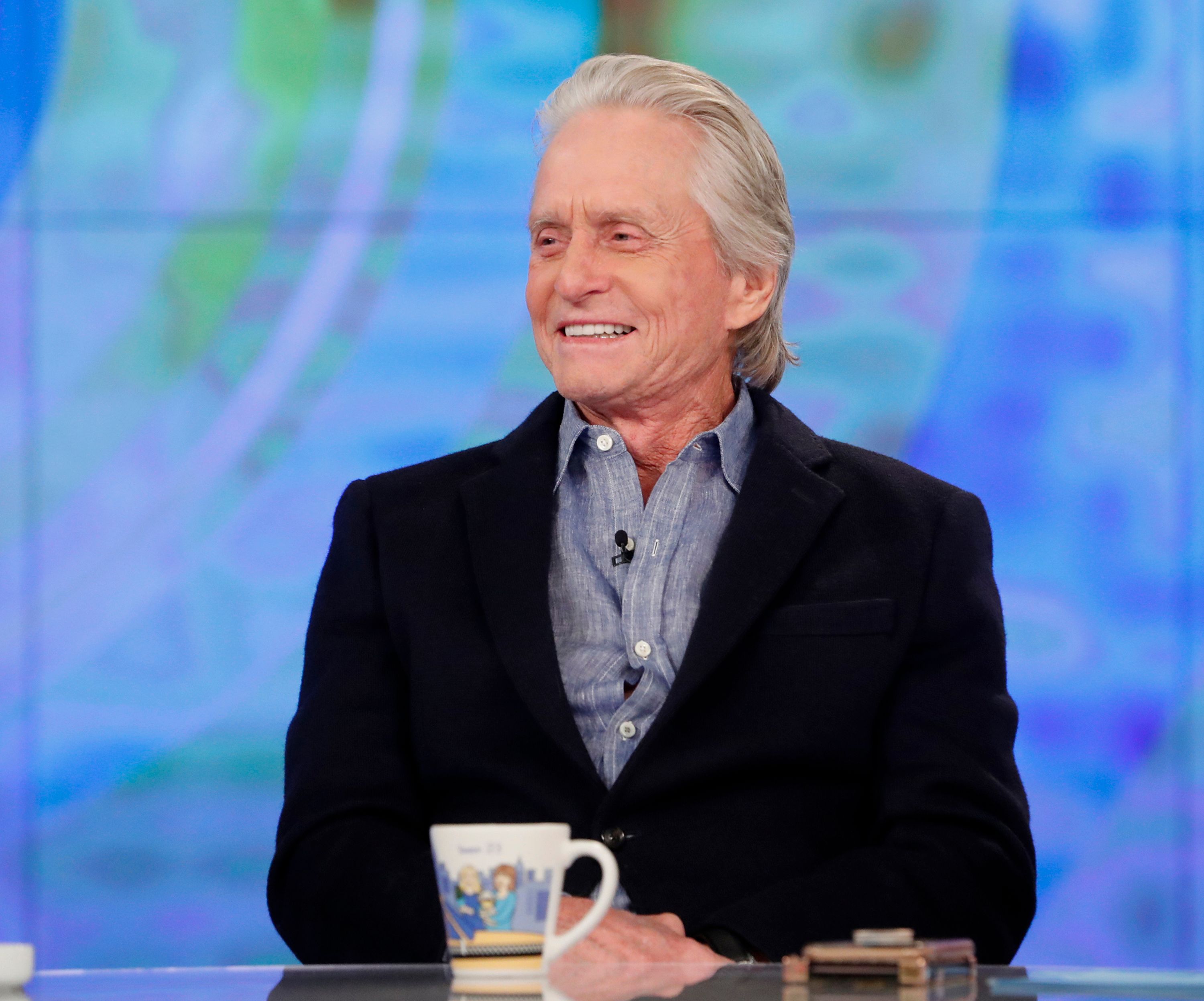 Michael Douglas as a guest on ABC's "The View." | Getty Images
BASIC INSTINCTS
76-year-old Douglas chose to look back on his days as Detective Nick Curran whilst sharing his sweet message for his fellow "Basic Instinct" star. Douglas penned a celebratory caption saying:
"Happy Birthday to my #BasicInstinct costar @sharonstone! Hope you have a wonderful and safe time celebrating Sharon!"
29 years after the neo-noir erotic thriller film first aired in 1992, it is evident that Douglas and Stone still share a special bond that they developed whilst on set playing their intense characters.
BASED ON REAL PEOPLE
The thriller had people flooding to the box office to see Douglas and Stone play opposite one another and made an astonishing $352,927,224, putting it in the top 10 highest domestic grossing-income films of 1992.
Stone's speech wasn't the only thing affected by the stroke, her ability to walk and write was also negatively impacted.
The chilling fact that the over-invested detective played by Douglas and suspected serial killer played by Stone are based on real people raised the hair on the back of everyone's necks.
DARK SIDE
Not everyone holds the ability to portray an ice-pick-wielding serial killer the way that Stone did. The actress credits her success with the character with being unafraid to explore all sides of herself. Stone shared:
"When I did 'Basic Instinct,' I explored my dark side and made friends with my dark side. I got to not be afraid of my own self."
Her role as Catherine Tramell was a gateway into Hollywood and made Stone an icon but was also limiting. She has always been expected to fulfill that particular character, closing her off to other opportunities.
BEYOND "BASIC INSTINCTS"
Almost three decades after the movie first hit the movie scene, and Stone has had to overcome various struggles of her own since leaving behind the serial killer character.
One such obstacle for the actress was the stroke that she suffered at the young age of 43, which resulted in her learning how to speak again, a very needed skill in the acting industry.
Stone's speech wasn't the only thing affected by the stroke; her ability to walk and write was also negatively impacted and were skills that she had to relearn. The process was a scary one, Stone, as she had little use of her left side.
The actress had a five percent chance of survival after she suffered the stroke together with a brain hemorrhage that stretched over a period of nine days. This resulted in a long and tedious recovery journey for Stone.
Please fill in your e-mail so we can share with you our top stories!