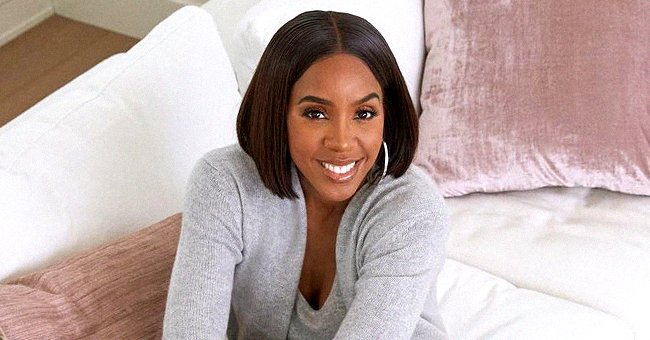 Instagram/kellyrowland
Fans Praise Kelly Rowland after Showing off Her Snapback Body in Tight Pants & Matching Jacket
Kelly Rowland is a hot mama! The singer left jaws dropping with her killer snapback curves on Instagram nearly two months after welcoming her son, Noah.
Kelly Rowland recently welcomed a baby into the world, but one could never tell by looking at her body. The singer has already molded her body back to a banging shape.
Rowland recently took to Instagram to share a snap of herself rocking a pair of lined leggings from Fabletics, an athleisure brand co-founded by Kate Hudson.
The singer paired the curve-hugging number with a matching top and threw a thin wind-stopper over it. Upon giving the snaps a closer look, one could see she wore two necklaces with a "MOM" pendant.
Rowland's majestic curls sprung out with life. Fans loved how she looked so effortlessly chic, but they could not get over the fact that she snapped back so fast.
"It's the body for me babes," one fan raved with a string of heart-eye emojis. "Too cute and you look amazing!" another one gushed. "If this isn't beauty at its finest, then I don't know what is!" a third fan said.
Rowland said she loves her new hips, and her husband Tim Weatherspoon loves it, too.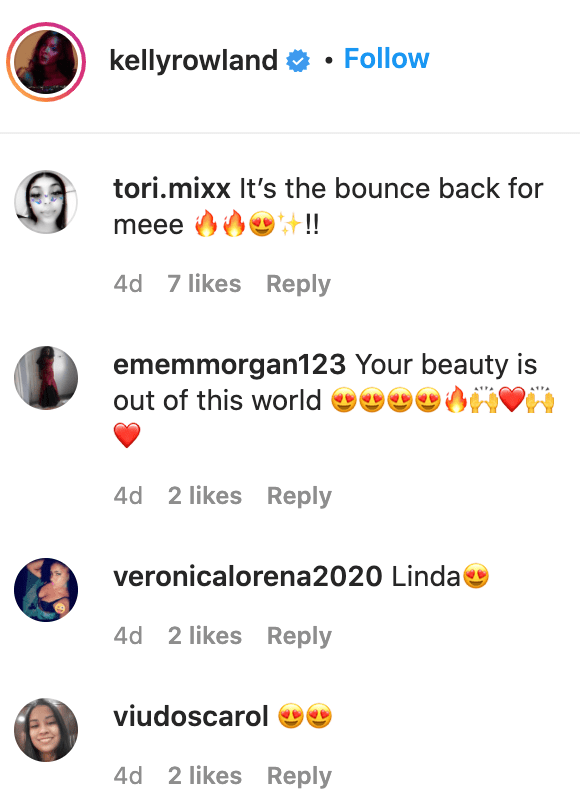 Kelly Rowland's fans comment on her photo. | Source: Instagram/kellyrowland
In a February interview with Essence, Rowland gave away her secret to the swift weight loss. The best thing about it was she did not have to go on a diet or spends hours and hours at the gym.
"Funny enough, the weight is coming off faster than before just because I'm not stressed about it, you know what I mean?"
Rowland said she loves her new hips, and her husband Tim Weatherspoon loves it, too. She further shared how she would rather spend her energy on more important things after giving birth than losing weight.
"I was putting so much pressure on 2020 that when it let me down, like I'm sure everybody else felt, it was such a fall from grace."
Rowland recently made headlines after attending Beyoncé's Grammys celebration dinner in a fitting black dress teamed with a long black coat draped over her shoulders.
Rowland and Weatherspoon joined Beyoncé and Jay-Z to celebrate the "Run the World" singer's latest win that made her the most decorated artist ever.
Please fill in your e-mail so we can share with you our top stories!