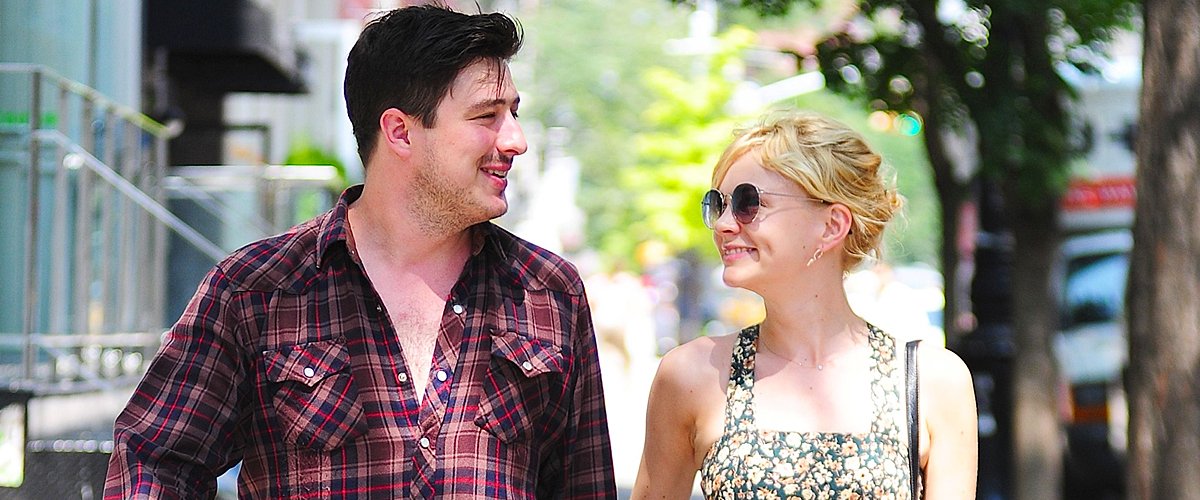 Getty Images
Carey Mulligan and Marcus Mumford Are Happily Married — All about the Oscar Nominee's Love Life
Actress Carey Mulligan is happily married to her singer-songwriter husband, Marcus Mumford, with their son and daughter. Take a look at her beautiful family.
British actress Carey Mulligan has made a name for herself as an actor, starring in many reputable films and gathering several awards and award nominations while at it. Behind the flashing lights, scripts, and cameras, the actress has a beautiful family of four.
Mulligan has been married to her husband of eight years, the lead singer of the band Mumford & Sons, Marcus Mumford. Take a look at their beautiful marriage and the wonderful family they have built together.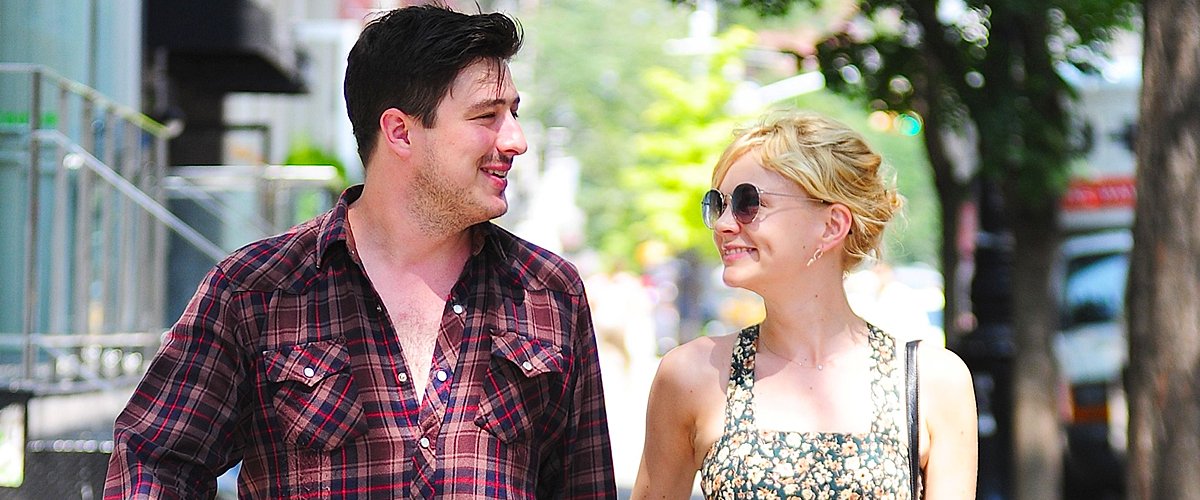 Marcus Mumford and Carey Mulligan in SoHo on August 2, 2012 in New York City | Photo: Getty Images
WHO IS CAREY MULLIGAN'S HUSBAND?
Fans of folk-rock music would be very well acquainted with Mulligan's husband, Marcus Mulligan. The 34-year-old is an American-born British singer who is the lead singer of the rock band Mumford & Sons.
Born Marcus Oliver Johnstone Mumford, the actress's husband reportedly started pursuing his music career when he dropped out of college, the University of Edinburgh, at the age of 20.
During those days, he worked as a drummer for British singer-songwriter Laura Marling but knew that he wanted to be more than a drummer. He also briefly dated the singer.
She once revealed that parenting taught her how to control her bad habit of talking down on herself.
In 2007, Mumford & Sons was born, and the band certainly hit it big. Today, they have several hit albums, including "Sigh No More" and "Babel."
HOW THEIR LOVE STORY STARTED
The Carey Mulligan and Marcus Mumford love story is one that would undoubtedly fit right into a Nicholas Sparks novel. The love birds reportedly first got to know each other through ink (letters), as any respectable classic romance story goes.
Mulligan and Mumford reportedly grew up in religious Christian households, and by some beautiful twist of fate, they attended the same Christian church camp when they were 12 years old.
After that church camp, they stayed in touch over the years, writing letters to each other until they eventually lost contact; a detail that only helped thicken the pages of the romance novel.
A BLISSFUL UNION AT LAST
After they lost contact, both parties moved on and grew up to date other people until one fateful day in February 2011 when the actress showed up at a Mumford & Sons house party in Nashville with Jake Gyllenhaal.
Barely a month after, she was spotted with Mumford, and they looked undeniably cozy with each other. This long-awaited reunion soon blossomed into something more as they kept the flames aglow even when Mumford started a tour shortly after.
Five months after dating, they got engaged. Over the months, they started a life together in England, and come April 2012, wedding bells chimed for the love birds.
Thus, the stunning Mulligan became Marcus Mumford's wife, and he, her husband. A match made in celebrity heaven. For their intimate Somerset countryside wedding, Mulligan donned a breathtaking Prada dress.
She looked breathtaking as she and her now-husband, who also donned Prada for his tuxedo, exchanged vows. Prada also reportedly dressed the bridesmaids, the ushers, and Mulligan's mother.
THEIR PERFECT MARRIAGE
Following their April 12, 2012 marriage, Mumford and Mulligan have diligently set to nurturing their union. In a 2015 interview, Mulligan opened up about her married life with her husband.
The "Pride and Prejudice" actress shared that living as an actress with a hectic life, she tries her best to split her time evenly. She sweetly added that Mumford is the one thing that she tries to separate from all other things.
Fellow British actress Sienna Miller, a friend of Mulligan's, shared that the pair has a very coordinated and real sense of the life that they want to live together.
Miller also revealed that they have managed to strike a balance between their hectic lives while attaining a sense of normalcy in the best ways possible.
ON THEIR GROWING FAMILY
In September 2015, fans welcomed the first of Mumford and Carey Mulligan's children. Their daughter, Evelyn Grace, was born. Two years later, Carey Mulligan's baby boy, Wilfred, was born.
Since becoming a mother, the actress has shared that her new lifestyle has changed her a lot. She once revealed that parenting taught her how to control her bad habit of talking down on herself.
Being a human like everyone else, Mulligan often found herself hating something about herself, be it her face or her body. Knowing that she now has kids who look up to her, she started to adopt a more positive outlook on life.
This was to help her children see themselves and others in a positive light. Earlier this month, she opened up about raising two young kids under age 5 while trying to forge on with her career.
The actress reportedly said that being in quarantine while raising her son and daughter has hardly given her enough time to pick up a new skill or do anything else.
She concluded that she would ignore picking up a new skill and focus on work and entertaining her kids. In another interview, she also shared that being in lockdown has given her family ample time to bond, despite how challenging it got at times.
Mulligan's latest work is the 2021 dark comedy "Promising Young Woman," which chronicles the story of a medical school dropout with a tragic story and a thirst for vengeance against rapists and misogynist men.
The actress who is clearly a doting mom to her kids has come a long way from her "Pride and Prejudice" days, and her growth is beautiful to see.
Please fill in your e-mail so we can share with you our top stories!