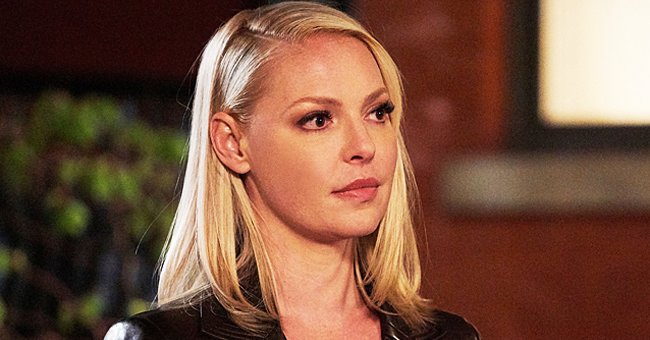 Getty Images
'Grey's Anatomy' Alum Katherine Heigl Shares Health Update after Undergoing Neck Surgery
Award-winning actress Katherine Heigl recently updated fans on the state of her health after undergoing neck surgery due to some excruciating pain she endured.
Former "Grey's Anatomy" actress Katherine Heigl reassured fans that she was doing well and on her way to recovery, following her neck surgery. The star shared three photos showing details of her health.
The first photo presented her sitting up on her hospital bed with braces around her neck. Heigl's hair was held up in a messy bun, but she had a somewhat goofy look on her face while holding a pack of Fritos.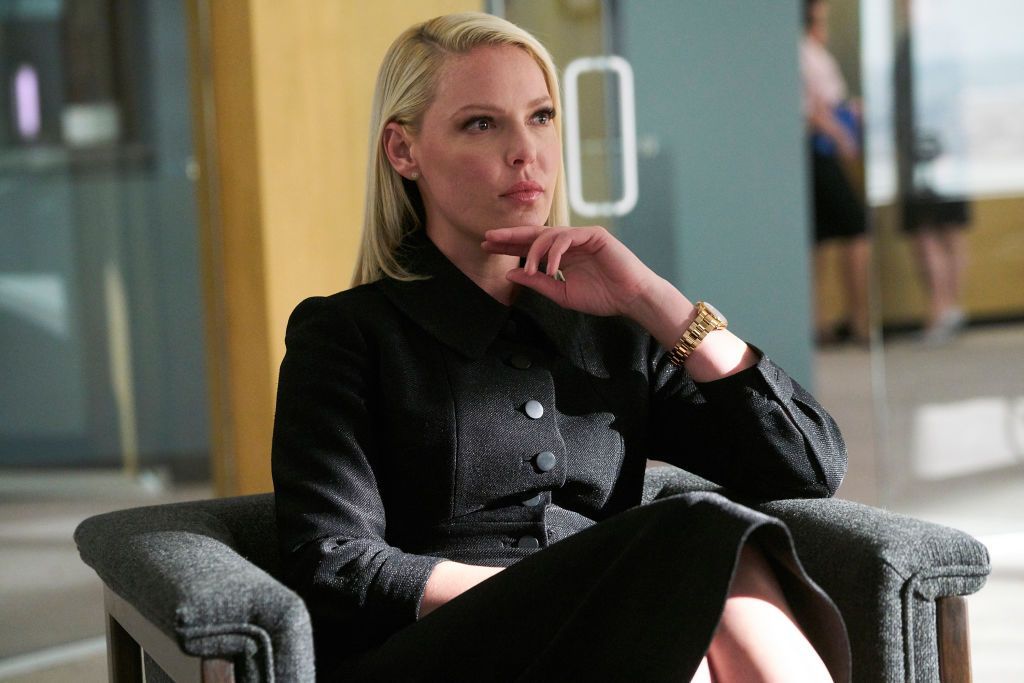 A portrait of Katherine Heigl on set of TV series, Suit as Samantha Wheeler on April 12, 2018 | Photo: Getty Images
The star rocked a comfy gray two-piece outfit, including a loose sweatshirt and matching pants. The next slide was goofier as the Emmy-winning stress brought the camera up-close to her face, presenting a hilarious glare.
The last slide was a photo of her X-rays showing her the structure of her neck bone and the measures taken to correct her neck pains. Heigl addressed fans in her lengthy caption that partly read:
"Well… I am now bionic!!! Two titanium disks now inhabit my neck, and I can probably stand on my head for like hours… I'm not gonna try it just yet…"
The "The Ugly Truth' star continued her lengthy caption, using the moment to thank the medical team in charge for relieving her from the most excruciating pain ever.
Heigl and her spouse of 14 years have a unique relationship, and she once declared that they both ruled cheating off the table.
She also sent a shout-out to Cedar Sinai hospital, thanking the health facility for the incredible and "Compassionate care" she received. The 42-year-old ended her post with some enthusiastic "thank you-s."
The star who had two titanium treatments in her neck region also had the support of her husband and fellow showbiz star, Josh Kelley. In another of her media updates, she shared a clip of her spouse being hilarious at the hospital.
Heigl gushed over him, calling him the right person to be with at the hospital because he helped lighten the mood. She, however, chipped in a joke stating she would not let her husband go to the OB/GYN.
Heigl and her spouse of 14 years have a unique relationship, and she once declared that they both ruled cheating off the table. The "Knocked Up" star noted that cheating was the deal-breaker.
However, she added that she had witnessed friends go through cheating issues in recent years and come back from it stronger. To this effect, she hinted that she might forgive a cheating issue if it was a one-time thing.
Please fill in your e-mail so we can share with you our top stories!