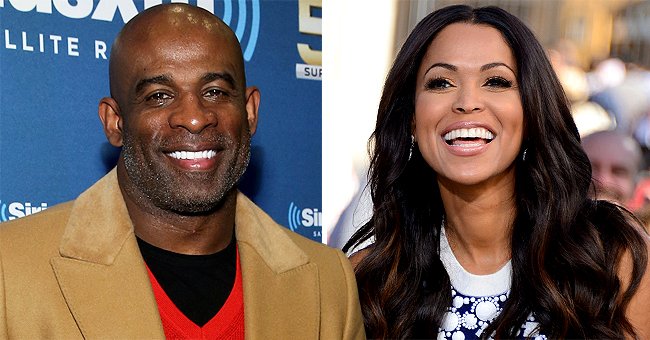 Getty Images
Deion Sanders and Tracey Edmonds Open up about Secrets of Their 9-Year Relationship
Renowned athlete Deion Sanders and his fiancée Tracey Edmonds opened up about the secret to their blossoming nine-year relationship as they look back on how they crossed paths.
At 53-years-old, Deion Sanders has the best of both worlds. He is a winner of two Super Bowl titles, an inductee to the Pro Football Hall of Fame and the College Football Hall of Fame, and a proud partner to Tracey Edmonds.
After two failed marriages, Sanders found Edmonds after he retired from the NFL, and now nine years after, the lovebirds are going stronger than ever. In an interview with People Magazine, the duo discussed the secret behind their relationship.
Deion Sanders and Tracey Edmonds attends the NFL Honors at University of Minnesota on February 3, 2018 in Minneapolis, Minnesota. | Photo: Getty Images
The duo recalled how they met at a premiere party for a movie she produced. The pair connected, and Sanders was immediately smitten. He asked a friend to get him Edmonds' number, which was the start of something new.
Months after their first meeting, they reconnected to discuss the reality show "Deion's Family Playbook" and fell in love while developing the series. They began dating in 2012, and it has been together forever since.
Edmonds, who was supposed to produce the show, starred alongside Sanders as his love interest. The former Baltimore Ravens player revealed that he was drawn to Edmonds because of her successful career.
Biggers and Sanders were together for 14 years before their divorce in 2013.
The "Soul Food" star explained that she never thought in a million years that she would cross paths with Sanders, let alone fall in love with him as she knew about him from his days in the Dallas Cowboys.
Although they live in separate cities due to their jobs — Sanders in Mississippi where he coaches Jackson State University and Edmonds in Atlanta filming a show — they manage to make it work. Sanders explained:
"We understand each other because we're busy in our own right. There's no regular schedule with us. We just do our very best to see each other."
The Hall of Famer has been married twice. He tied the knot with Carolyn Chambers in 1989, and together they welcomed two children. However, they split in 1998. His second union was with Pilar Biggers.
Biggers and Sanders were together for 14 years before their divorce in 2013. The former athlete got custody of their three children. According to reports, Biggers heard that Sanders was divorcing her from an online gossip site.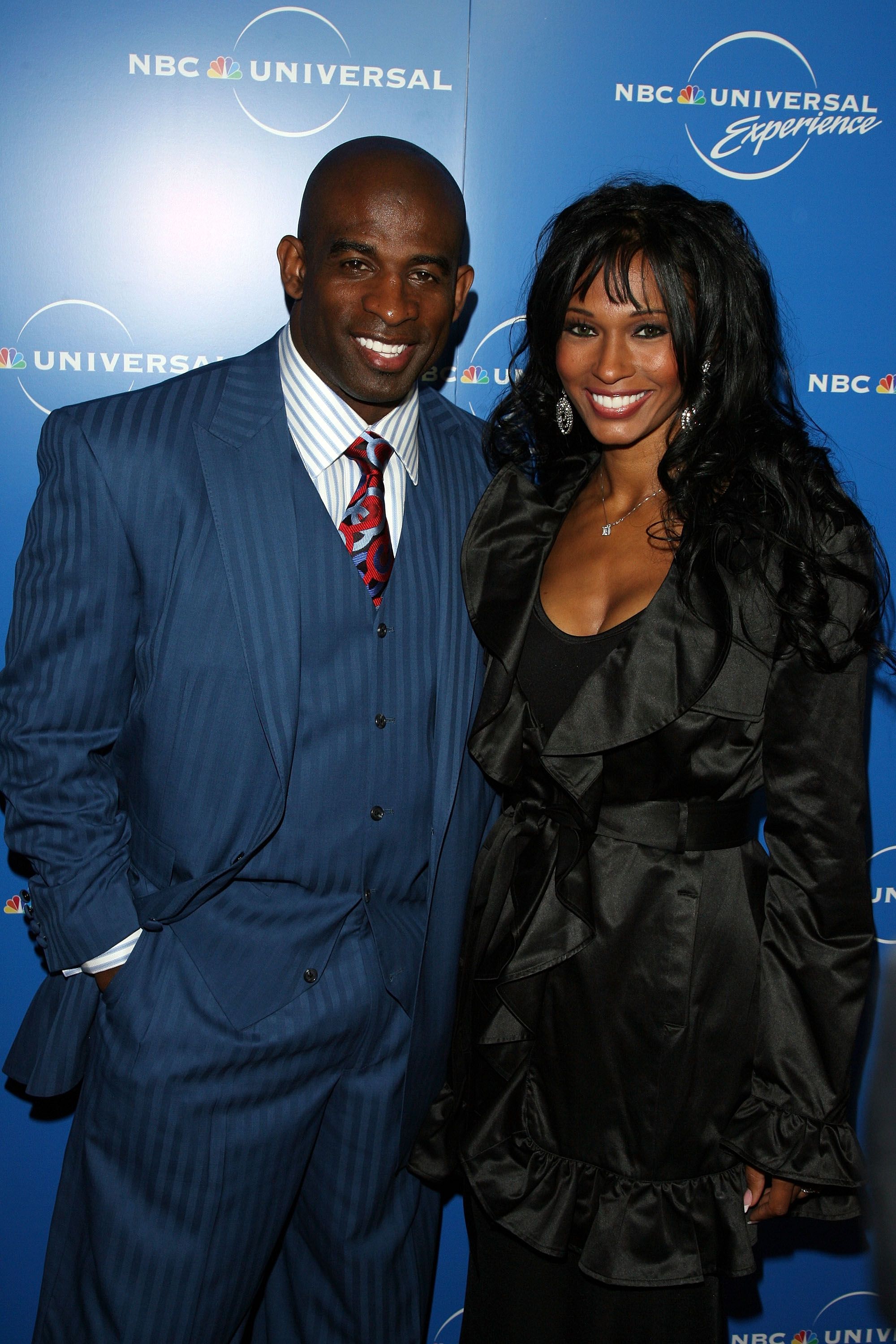 Deion Sanders and Pilar Biggers at NBC Universal Experience at Rockefeller Center on May 12, 2008 in New York City. | Photo: Getty Images
At the time of the split, she openly spoke about wanting to work things out, but Sanders' daughter from his first marriage Deiondra, refuted her claims, alleging that her step-mother was only in the union for fame.
She went on a ranting spree on Twitter, accusing Biggers of being a gold-digger and neglecting her children. Sanders rose to fame after the Atlanta Falcons drafted him in 1989. He is the only footballer to play in both a Super Bowl and the World Series
Please fill in your e-mail so we can share with you our top stories!