Tyler Florence's Wife Is a Former Miss Wyoming — All We Know about His Personal Life
Food Network Celebrity chef Tyler Florence hosted "Worst Cooks in America," but he married one of the US's most beautiful women, former Miss Wyoming Tolan Clark.
Up-and-coming celebrity host Tyler Florence was at the 2003 Sundance Film Festival when a friend and fellow chef Rocco DiSpirito introduced him to his marketing and public relations consultant Tolan Clark.
The stunning and canny businesswoman, a former Miss Wyoming, made an impression on Florence, and the two started dating soon afterward. Three years later, Florence proposed to Clark.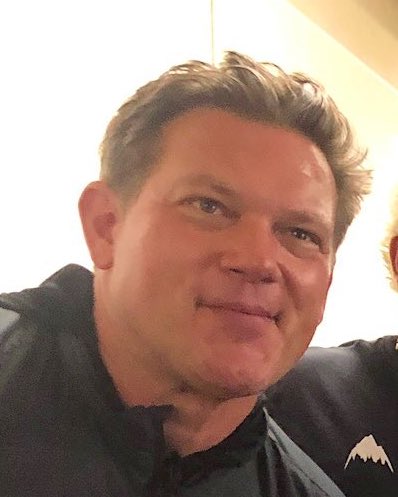 The couple married in 2006, surrounded by Clark's big family and their close friends. Also in attendance was Florence's son from his first marriage to Christie Leer, Miles, who is now 25 years old.
A year later, Clark and Florence moved from New York to California, to Clark's hometown of Mill Valley, close to the famous Napa Valley where Francis Ford Coppola has his vineyard. Family legend has it that Copolla introduced Clark's parents to each other.
A great deal of Florence's time is spent on the road with his Food Network shows.
NEW LIFE
The newlyweds settled in Mill Valley, surrounded by Clark's wide circle of close-knit relatives -- a novelty for Florence whom Clark describes as an independent "latch key kid." Florence fell in love with the charming town and made it his business center.
The couple opened several restaurants in the surrounding Napa Valley and retail shops in Mill Valley itself. In 2007, Clark and Florence grew the small town's population by one when they welcomed their first child together, Hayden.
PERFECT PARTNERSHIP
The two collaborate in the business, which has grown enormously. The couple owns the Wayfare Tavern in San Francisco, the Rotisserie and Wine in Napa Valley, and the El Paseo in Mill Valley, which they opened in partnership with Van Halen singer Sammy Hagar.
In addition, Clark and Florence opened a store specializing in decor and cookware, the Tyler Florence Shop, and two shops: Moss & Moss, which sells antiques, and Moss & Daughters which sells clothes.
GROWING THE FAMILY
Of course, a great deal of Florence's time is spent on the road with his Food Network shows -- he is currently hosting "The Great Food Truck Race," which has aspiring food truck cooks traveling all over America.
Child nutrition has become a concern for the father of three, as much as gourmet cuisine.
A year after Hayden's arrival, the family welcomed another baby, their only girl, Dorothy. But having three children hasn't slowed Clark and Florence down. In fact, the chef confessed that they only see each other because they work together.
SMALL TOWN LIFE
Florence revealed that initially, he and Clark had intended to move from New York to Los Angeles but hadn't found a house that felt like home. Then, on a visit to Clark's family, they ran across an old bungalow.
The Mill Valley bungalow turned out o be the home they had been looking for, and the small town provided the perfect environment to raise a family, plus the added bonus of love and support from Clark's numerous family.
BIG CITY AMBITION
But living in a small town doesn't mean that Clark and Florence's ambition has dimmed. The couple had just moved to Mill Valley and started over when the economy crashed in 2007/2008 and what they imagined was their security evaporated.
With Clark's help, Florence reinvented himself and even started up a brand of organic baby foods, Sprout. In fact, child nutrition has become a concern for the father of three, as much as gourmet cuisine.
Clark and Florence have blended their families -- Miles, Hayden, and Dorothy are devoted to each other -- and their talents in business into a perfect partnership. It seems as if love and business do go together.