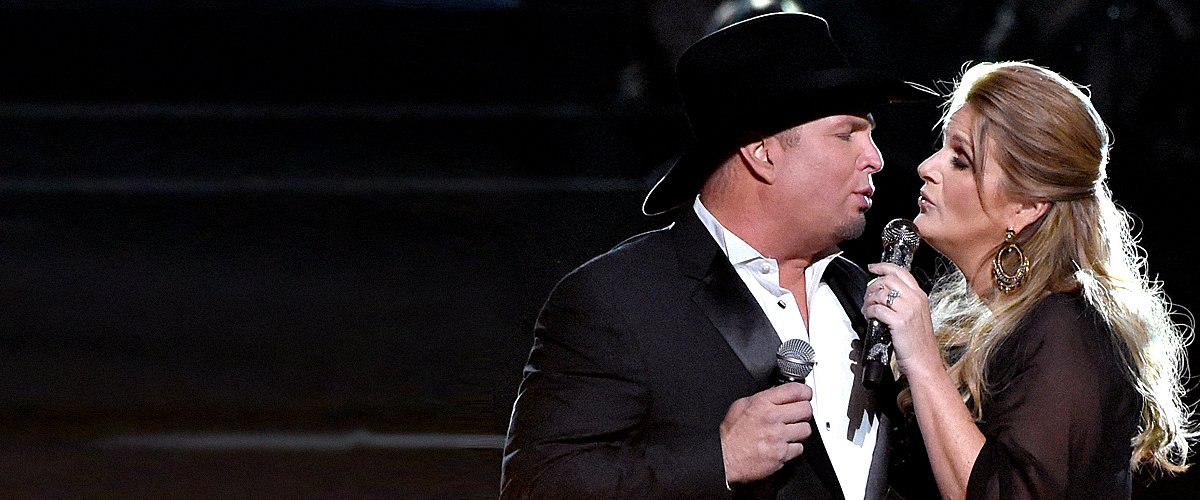 Getty Images
Trisha Yearwood Tied the Knot 3 Times — Here's All We Could Find about Her 3 Spouses
"She's in Love with the Boy" singer Trisha Yearwood went through heartbreak and two divorces before she found her true love in longtime friend Garth Brooks.
Sometimes that old adage holds true, and the course of true love doesn't run smooth. Country star Trisha Yearwood lived through two marriages and heartbreaking divorces before she finally found the One.
In 1987, she married her first husband, and it was also the year she met country singer Garth Brooks, who was also married to Sandy Mahl. It would be 18 years before Yearwood walked down the aisle with the right man.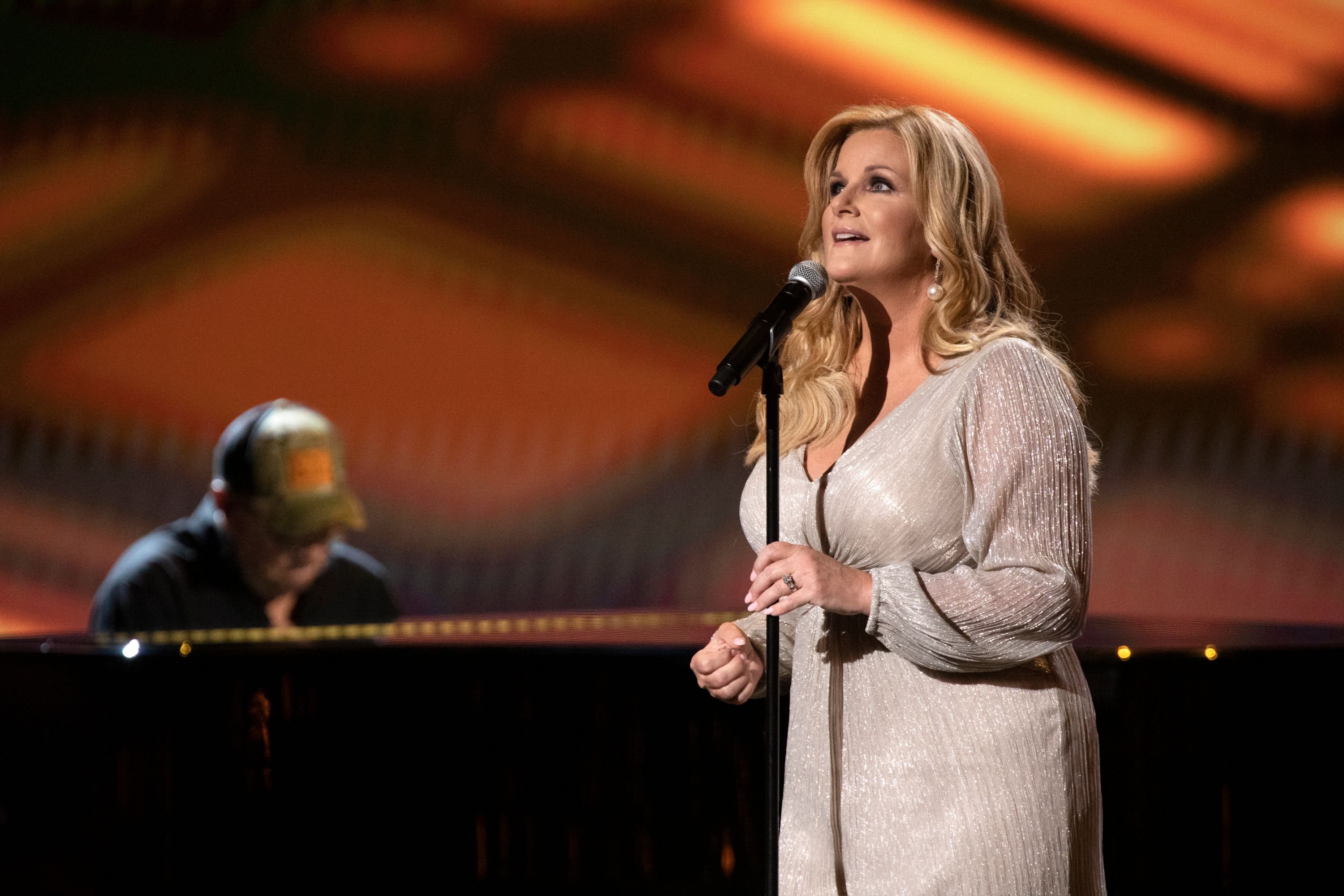 Trisha Yearwood at the 55th Academy of Country Music Awards in 2020 in Nashville, Tennessee | Source: Getty Images
FIRST MARRIAGE
Very little is known about Yearwood's first marriage. Her first husband is a music producer, Christopher Latham, whom she married in 1987 at 23. Latham was her college sweetheart, and the two had met while attending Belmont University.
The two were together for four years before their divorce in 1991. It was also the year Yearwood became a major star after her single "She's in Love with the Boy" from her debut album "Trisha Yearwood" hit #1 in the Billboard Hot Country Songs.
Reynolds' addiction had reached a point at which he was asking fans for money after concerts so he could buy drugs.
SECOND MARRIAGE
Three years after her divorce from Latham, Yearwood was in love with a charismatic musician, Robert Reynolds of the country group The Mavericks. Yearwood had admitted that her marriage to Latham fractured under the weight of her ambition, but Reynolds was just as driven.
At first, it seemed like a match made in heaven. Reynolds was equally gifted and passionate about music. He understood that she'd be spending 200 days a year touring -- and he'd be doing the same.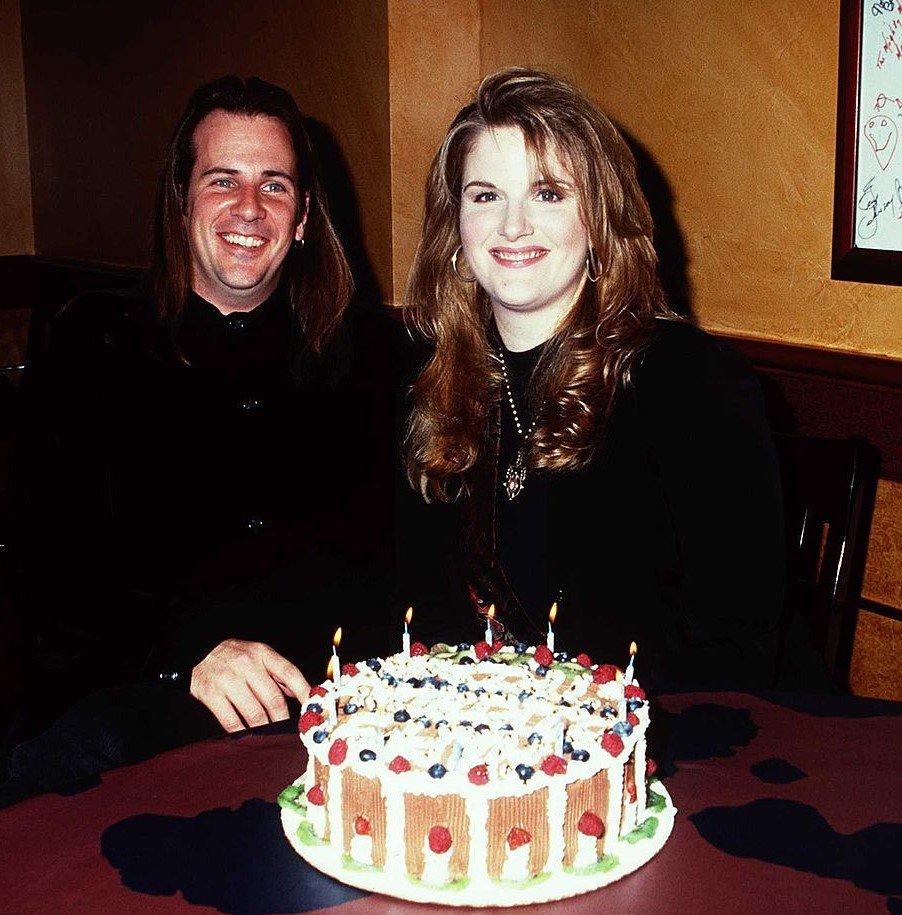 Trisha Yearwood and Robert Reynolds in 1994 | Source: Getty Images
COUNTRY MUSIC WEDDING
The two tied the knot at the former venue of the iconic Grand Ole Opry, sacred ground in more than one way for the country stars. But their love for each other and their mutual respect wasn't enough to make the marriage work.
Yearwood would admit that she had believed the marriage would last forever, but after five years, she and Reynolds filed for divorce, citing "irreconcilable differences." Yearwood confessed that the divorce had been extremely difficult for her.
FALLING DOWN
Reynolds remarried, and it seemed that he had moved on without a hiccup, but by 2007, he was addicted to opioids, and his wife, Angie Crabtree, was battling cancer. Reynolds' music started to suffer, and his career was at risk.
By 2013, Reynolds' addiction had reached a point at which he was asking fans for money after concerts so he could buy drugs, and in 2014, the Mavericks had no choice but to fire him. Two years later, his wife Angie passed away.
JUST FRIENDS
Yearwood had started touring with Garth Brooks in 1991 when she was married to Latham, and he was married to songwriter Sandy Mahl with whom he shares daughters Taylor, August, and Allie. Brooks admitted that he was attracted to her from the start.
Yearwood went on to marry Reynolds, and she and Brooks became good friends while working together. In 2000, Mahl and Brooks filed for a divorce, and by 2001 he was finally free -- and so was Yearwood.
FINALLY IN LOVE WITH GARTH BROOKS
Once he was free, Brooks wasted no time making his intentions clear to Yearwood, and in 2002, the two made their first public appearance as a couple. Three years later, Brooks proposed in front of an audience of 7,000, and Yearwood accepted.
Despite their hectic professional lives -- Yearwood is also a best-selling cookbook author and celebrity chef -- the couple has a rule that they are never apart. Yearwood confessed that they never spend more than 5 days a year away from each other.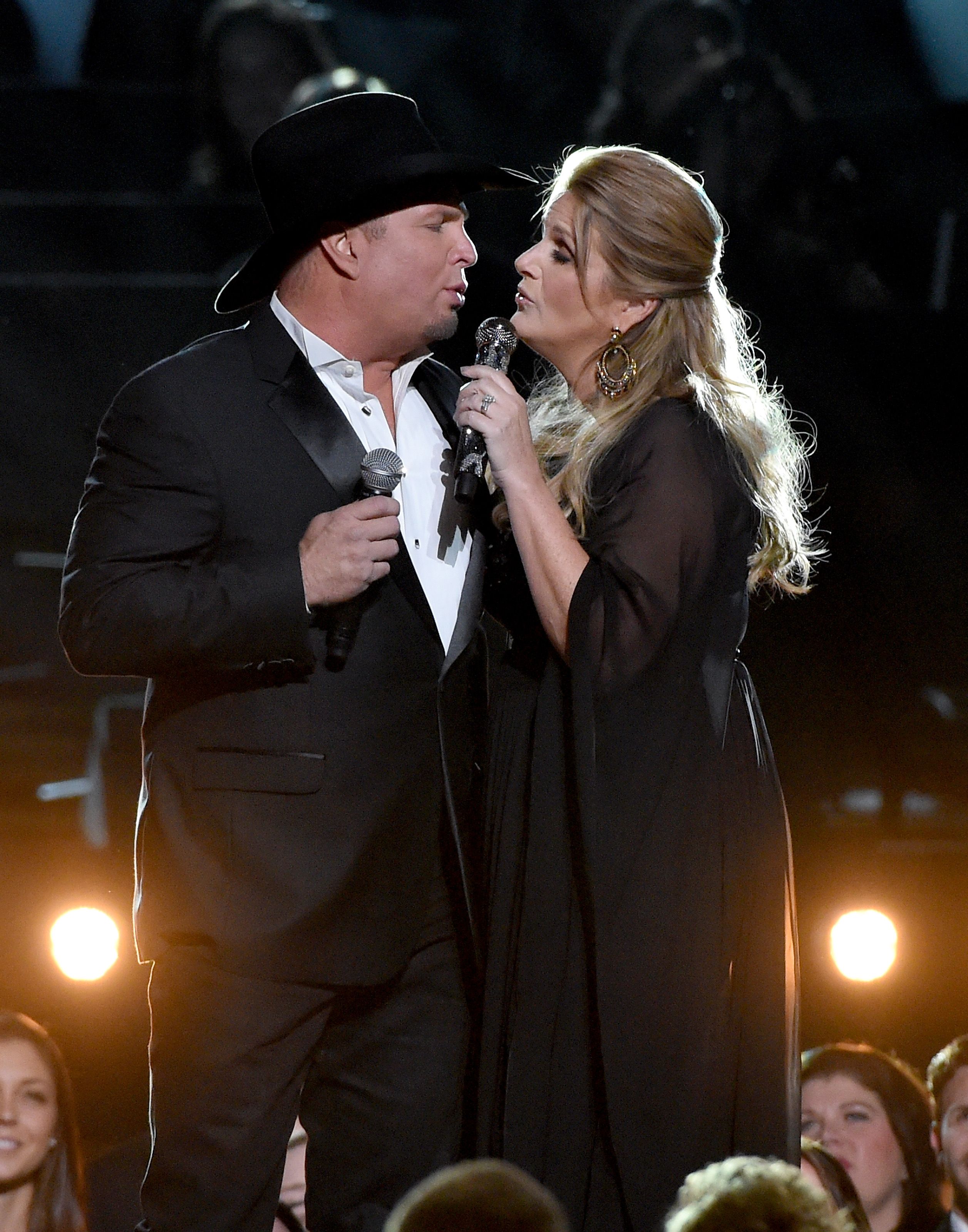 Garth Brooks and Trisha Yearwood at the 50th annual CMA Awards in 2016 in Nashville, Tennessee | Source: Getty Images
After two failed marriages and the heartbreak of divorce, Trisha Yearwood is finally happy with the man of her dreams, Garth Brooks, and confessed that the secret of their marriage is putting each other first.
Please fill in your e-mail so we can share with you our top stories!