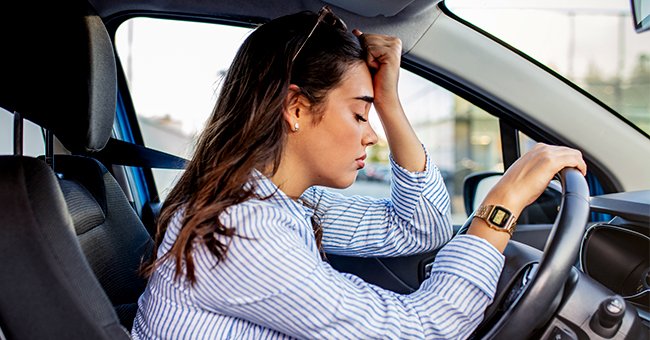 Getty Images
Story of the Day: Woman Kicks Her Sister Out of the Car

A woman suffering from PTSD kicked her younger sister out of the car on their way back from school to avoid her incessant rants.
Chloe, a 27-year-old working-class woman, had a 35-year-old husband, Matt, who suffered from schizophrenia. Their marriage suffered for years on account of his mental ailment.
As the years went by, Matt's condition improved thanks to psychiatric help and medications. However, the condition hindered the 35-year-old from working and socializing.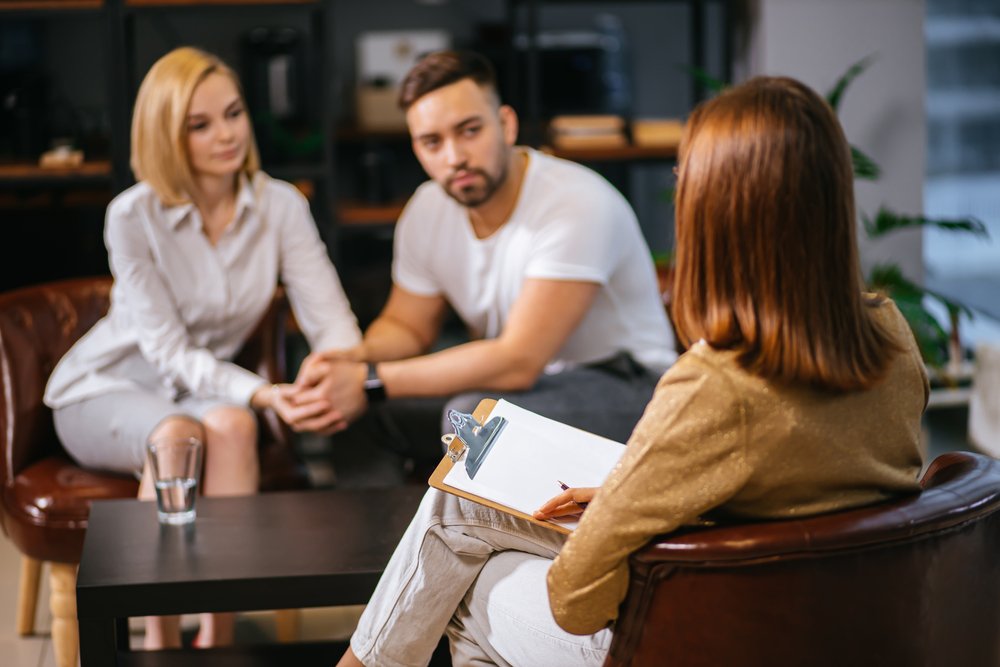 A married couple sitting together in a psychologist office sharing opinions and experiences | Photo: Shutterstock
As a result, he became resentful towards everyone, including his wife. This made Chloe the constant target of his backlash, as in addition to being his partner, she could work and socialize, unlike him.
Matt's resentments worsened by the day, so much that he kept yelling at her constantly, for no good reason. Additionally, he reminded her at every turn that she was no better than him.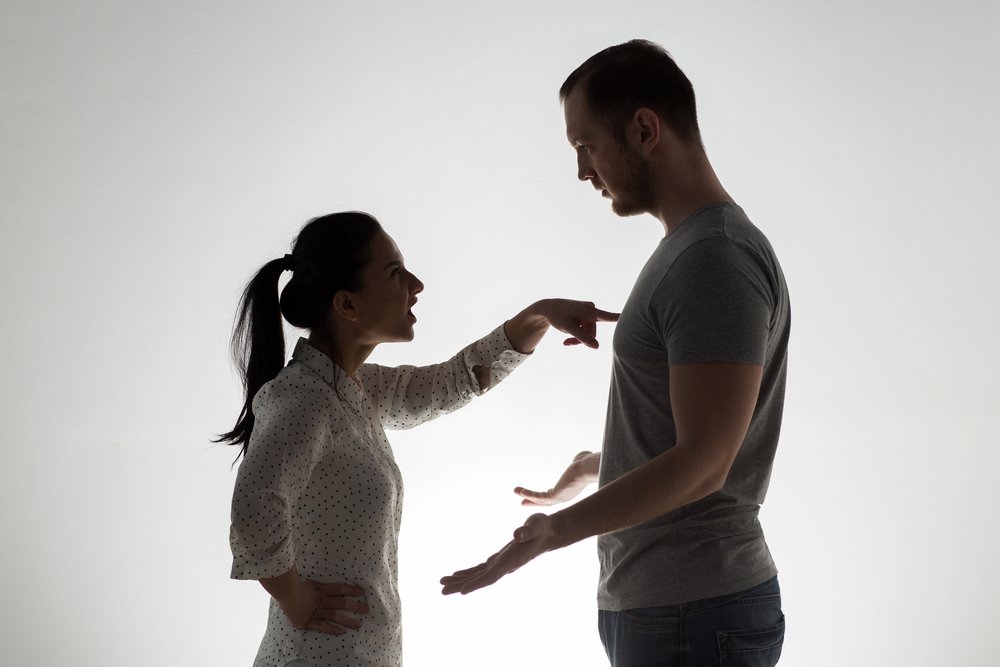 An angry wife having argument with husband. | Photo: Shutterstock.
Despite her husband's constant outbursts, Chloe stood by him, determined to aid his recovery process. Matt's therapist eventually advised her to leave the marriage for serious reasons.
She heeded the advice and divorced her husband, with the full support of her parents. The whole experience with her ex left the 27-year-old dealing with PTSD, mostly triggered when people raised their voice. Hence, she strived to avoid loud noises at all costs.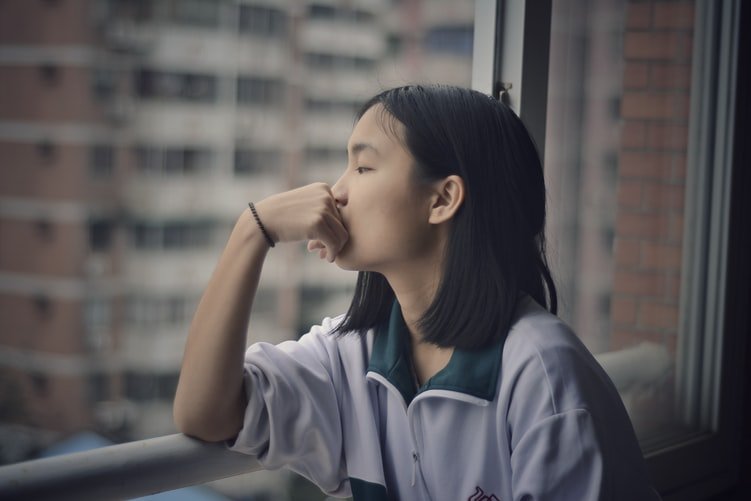 A lady in deep thoughts and seating by a window | Photo: Unsplash
One day, Chloe, who happened to be the breadwinner of her family, set out to pick her 17-year-old sister, Jane, from school. As the breadwinner, part of her responsibility involved catering for their disabled dad and Jane, whom she dropped off and picked up from school daily.
That afternoon, Jane was unusually angry due to an earlier misunderstanding with her boyfriend. As she kept ranting, Chloe attempted comforting the teenager, but she flared up, saying she did not need her sister's advice lest she ended up like her.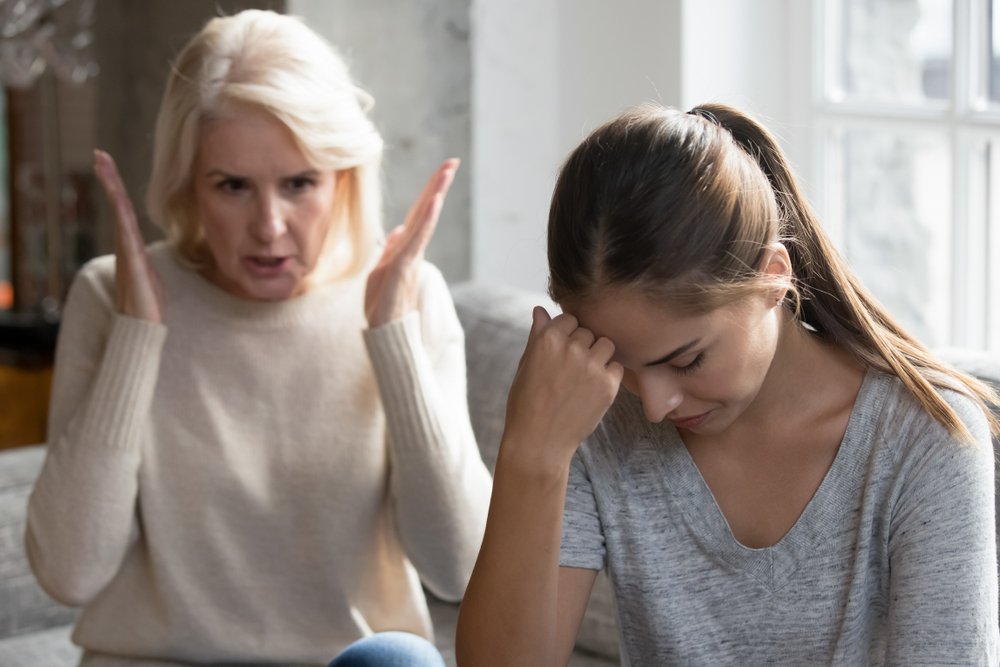 A mother reprimanding her daughter | Photo: Shutterstock
Devastated, Chloe overlooked the comment and remained calm while Jane kept raising her voice. The woman soon became uncomfortable and unable to keep driving, forcing her to call her sister to order.
Rather than comply with Chloe's request for some quiet, the rebellious teen pointed out she had control of her mouth; hence, she got to decide what to do with it. The yelling continued, further triggering Chloe's psychological condition.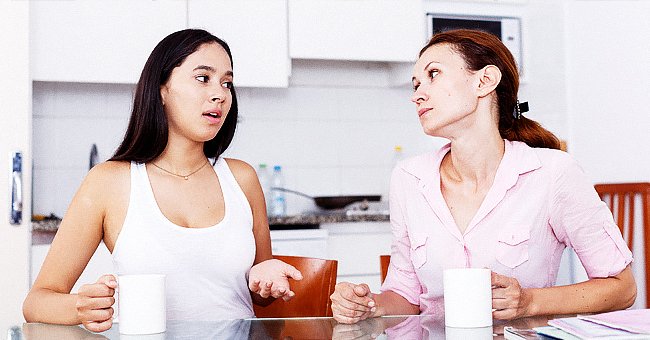 Two women having a discussion | Photo: Shutterstock
They had had such arguments before, with the teenager constantly bringing up her sister's ex, saying things like "no wonder his condition worsened because you are hell to be with" or "I'm glad he left."
But Jane always ended up apologizing afterward, saying she did not mean it. Chloe understood her sister faced difficulties dealing with their mom's passing, which made her sulky and angry. But she always let her toxic attitudes slide.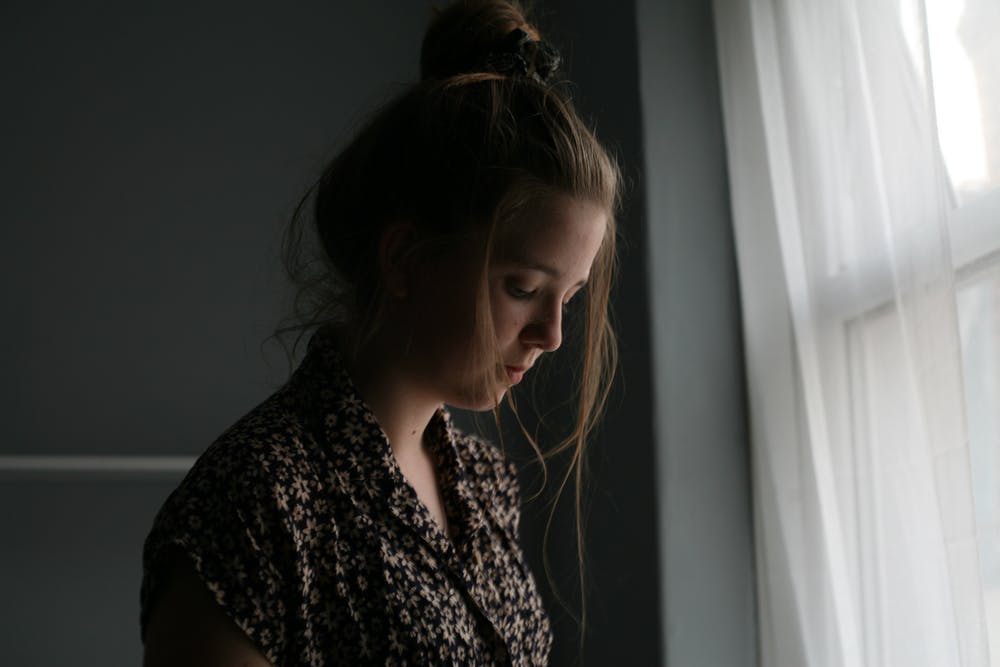 Sad woman standing beside the window. | Photo: Pexels
This time, seeing as she couldn't drive further, Chloe threatened to have her sister walk all the way home if she kept screaming. In response, Jane brought up her sister's ex again, calling her controlling and saying that was the reason Matt despised her.
At that, Chloe began sweating, with her body and fingers shaking uncontrollably. She stopped the car and asked Jane to leave. When the teenager objected, she kicked her out forcefully and drove off.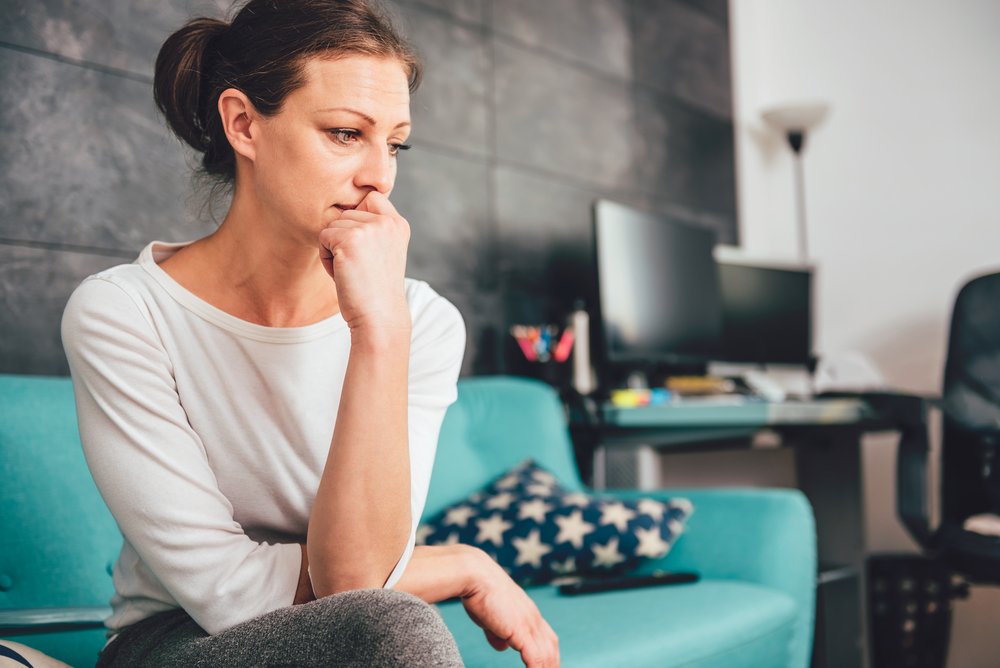 A photo of a sad woman sitting on a sofa. | Photo: Shutterstock
Shortly after, relatives kept calling Chloe to scold her for abandoning her sister halfway home. Her attempts to explain the situation and the impact of Jane's attitude on her mental health only made them ask her to get over herself and stop being childish.
The family outrage left Chloe feeling awful about how she handled the situation. Do you think you could have dealt with it differently if you were in her shoes?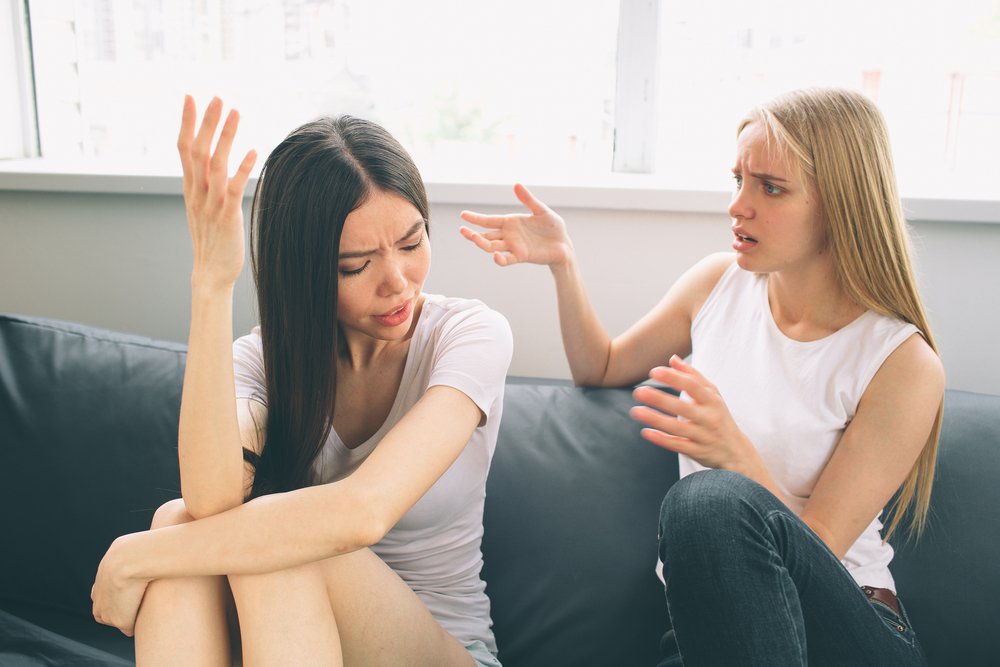 Two women arguing while sitting together on a couch | Photo: Shutterstock
Here is another interesting story about a woman who wouldn't make dinner for her husband after he was rude to their son.
Please fill in your e-mail so we can share with you our top stories!