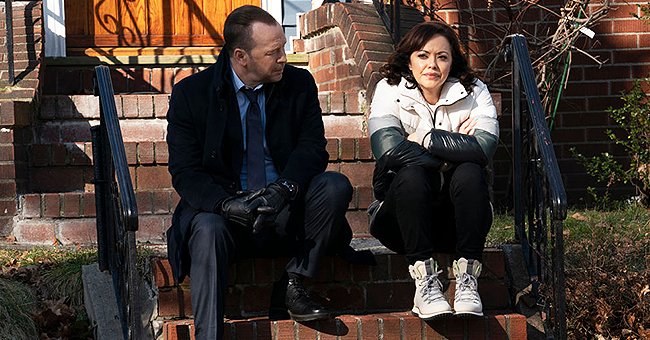 Getty Images
'Blue Bloods' Fans React to Spark between Danny & Baez in a Recent Episode — See Comments
After the recent episode that saw characters Danny Reagan and Maria Baez grow closer, fans found their hearts fluttering in anticipation of the two getting together.
For the past eleven seasons of "Blue Bloods," fans found themselves feeling all kinds of emotion, rooting for different characters and possible love interests to have a successful relationship, including detectives Maria Baez and Danny Reagan.
The most recent episode, "For Whom the Bell Tolls," specifically had viewers' hearts pounding as Reagan (Donnie Wahlberg) and Maria (Marisa Ramirez) work together on a case involving the latter detective.
Soon after the episode premiered, Ramirez posted a photo holding popcorn while seated beside Wahlberg in a car. The official "Blue Bloods" Instagram page reposted her photo and quickly received several comments from fans rooting for the pair.
"Great episode. I can see the feelings between these two developing," one excited fan commented on the post. "Want to see Danny and Baez get together," protested another fan alongside a red heart emoji.
The two co-stars looked enthusiastic, smiling next to each other as Wahlberg took the selfie. On the other hand, Ramirez posed with popcorn in her mouth while she reached down a cup for another bite.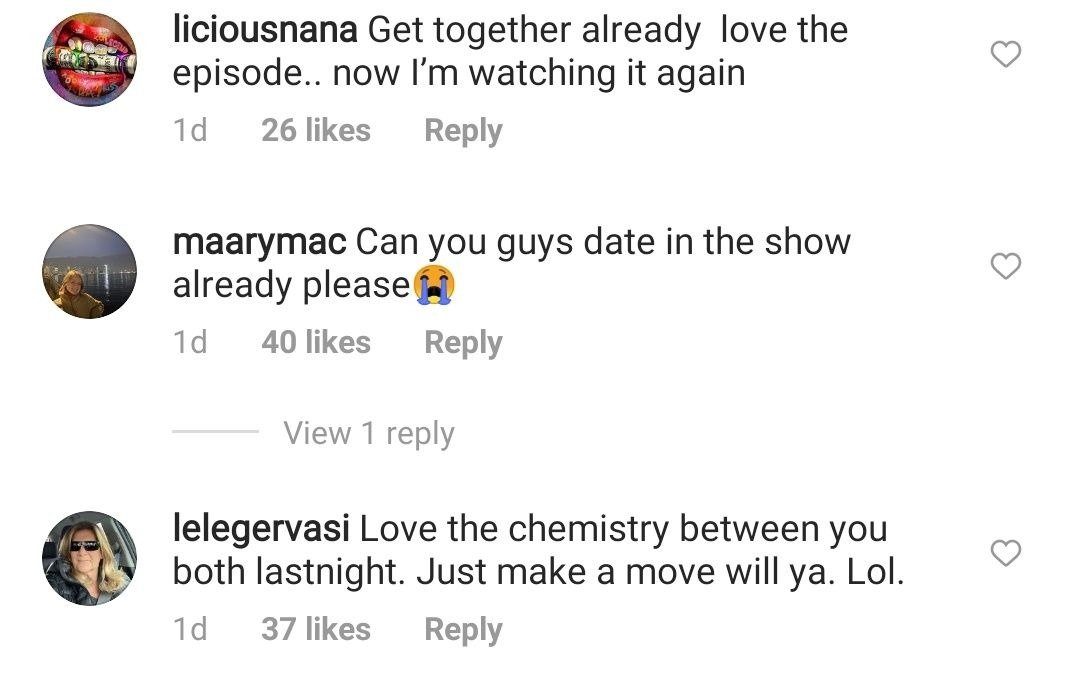 Screenshot of comments on "Blue Bloods'" Instagram photo. | Source: Instagram/BlueBloods_CBS
"FOR WHOM THE BELL TOLLS"
In the new episode, Baez finds herself at the center of an investigation after finding a corpse in her front yard. She turned to her partner, Raegan, in high hopes they can prove her innocence in the new case.
The "Suits" star also corrected news that made headlines about her sister-in-law, Kate Middleton.
"For Whom the Bell Tolls" also includes a dispute between Eddie (Vanessa Ray) and Jamie (Will Estes) over the consequences of a new cop and Erin's (Bridget Moynahan) move after her boss gave harsh work notes.
While fans love their regular dose of CBS dramas, the network put a halt to some of their shows on March 12 to give way to Oprah Winfrey's jaw-dropping interview with Meghan Markle and Prince Harry.
CBS wanted to re-air "Oprah with Meghan and Harry: A CBS Primetime Special," which ranked up their ratings during its initial premiere. The interview instantly became the talk of the town and made headlines in several countries.
The show has reportedly been watched by nearly 50 million people worldwide. Many of whom came to Markle's defense after knowing what goes on behind the British royal palace's walls.
Several shocking things were revealed during the two-hour interview of Harry and Markle, including some royal family members' concern about the couple's son, Archie's, skin color before he was born.
The "Suits" star also corrected news that made headlines about her sister-in-law, Kate Middleton, crying because Markle, when in truth, it was the Duchess of Cambridge who left the former actress in tears.
While there it was clear that the institution did not listen to Harry and Markle's cry for help, the pair chose not to drop names during their public discussion. Furthermore, Harry made it clear that he and his grandmother, Queen Elizabeth, are on good terms.
Please fill in your e-mail so we can share with you our top stories!