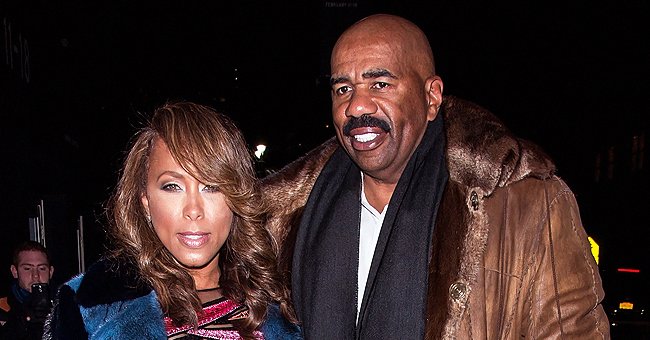 Getty Images
Steve Harvey's Wife Marjorie Shares Heartwarming Video of Her Grandson Hugging His Baby Sister
Steve Harvey's wife Marjorie recently melted many hearts on social media after she shared adorable footage of her grandson bonding with his baby sister.
Marjorie Harvey is in love with her grandkids, and she is making sure her fans know all about it. The proud grandma recently shared a heartwarming video clip that documented two of her grandchildren spending quality time together.
The video began with the older of the two children, Noah, pulling on his younger sister's arm. Noah, who wasn't gentle about what he was doing, muttered under his breath.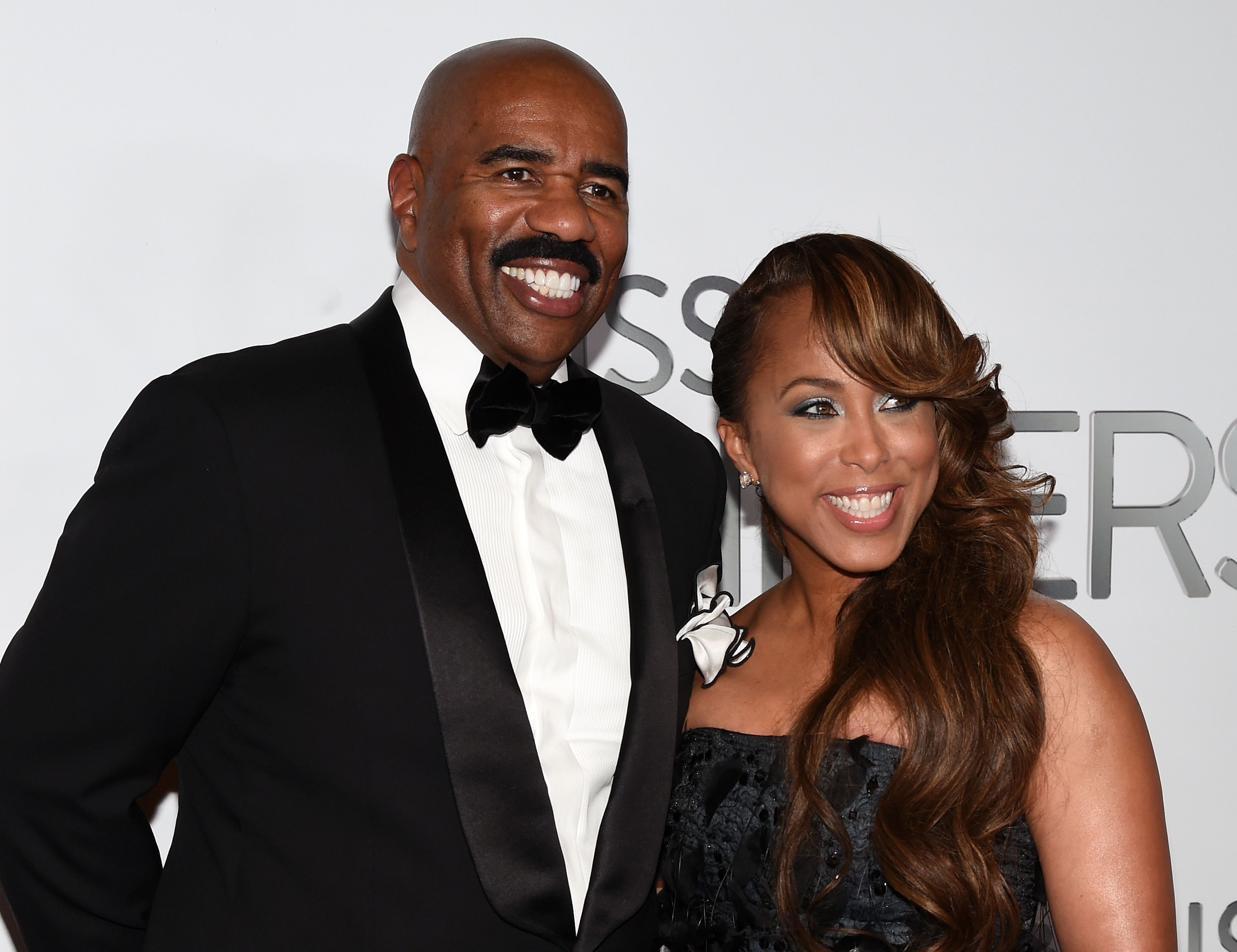 Steve Harvey and his wife Marjorie Harvey at the 2015 Miss Universe Pageant at Planet Hollywood Resort & Casino in Las Vegas on December 20, 2015 | Photo: Getty Images
Marjorie, who was supervising and recording the interaction, warned him gently to be careful with his sister Joey after which the cute boy grabbed her and pulled her in for a hug.
After the hug, the big brother proceeded to pat his sibling on the back before calling out her name and placing his head on her chest. In her caption, Marjorie wrote,
"Joey will be a tough little cookie with this rough big brother?"
Fans of the fashion enthusiast took to the comment section to gush over the heart-melting footage. There was also a small degree of concern from some people who thought Noah had been too rough with his sister.
Her Instagram page is littered with many videos of her spending time in their company.
Noah and Joey are Marjorie's grandkids from her son Jason and his wife, Amanda. The couple also shares a daughter named Rose. Marjorie is Steve Harvey's third wife, and like him, she is a successful comedian.
The pair initially met at a comedy club in Memphis, Tennessee, dated briefly in 1990, and reunited again in 2005. The two tied the knot in 2007, blending their families.
At the time of their marriage, Marjorie was already a mother to Lori, Jason, and Morgan, while Steve had four kids from two different marriages.
The talented comedian shares his son Broderick and his twin daughters Karli and Brandi with his first wife, Marcia. When he married Mary Shackelford, he extended his family with her when they welcomed Wynton.
Aside from Noah, Rose, and Joey, Marjorie and Steve are also grandparents to two other kids named Elle and Benjamin Troy Raymond II, aka BJ.
Elle is the daughter of Marjorie's oldest child Morgan and her hubby, Kareem Hawthorne, while BJ is the son of Karli, one of Steve's oldest. She shares him with her husband, Benjamin Raymond.
Marjorie loves them all, and her Instagram page is littered with many videos of her spending time in their company. There will most definitely be more grandkids in the future.
Please fill in your e-mail so we can share with you our top stories!