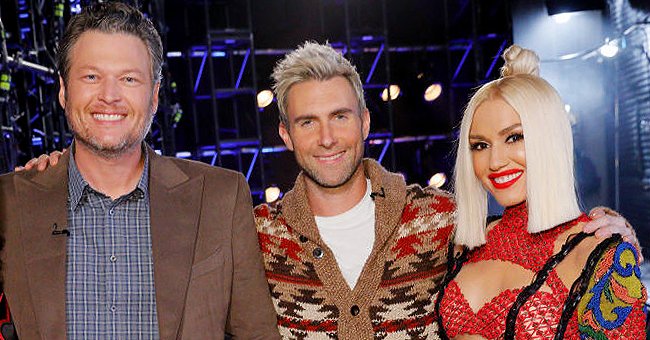 Getty Images
Will Adam Levine Perform at Gwen Stefani and Blake Shelton's Wedding
Adam Levine opened up about the possibility of him playing at Gwen Stefani and Blake Shelton's wedding. The Maroon 5 frontman noted that he'd be honored to be the couple's wedding singer.
Adam Levine is answering the question that has been on many fans' minds concerning his possible participation at the wedding of his beloved friends Gwen Stefani and Blake Shelton.
During a recent appearance on SiriusXM's "The Morning Mash Up," Levine opened up about performing at the nuptials of his "The Voice" co-judges. When asked about the percentage chance of singing at the ceremony, Levine laughed.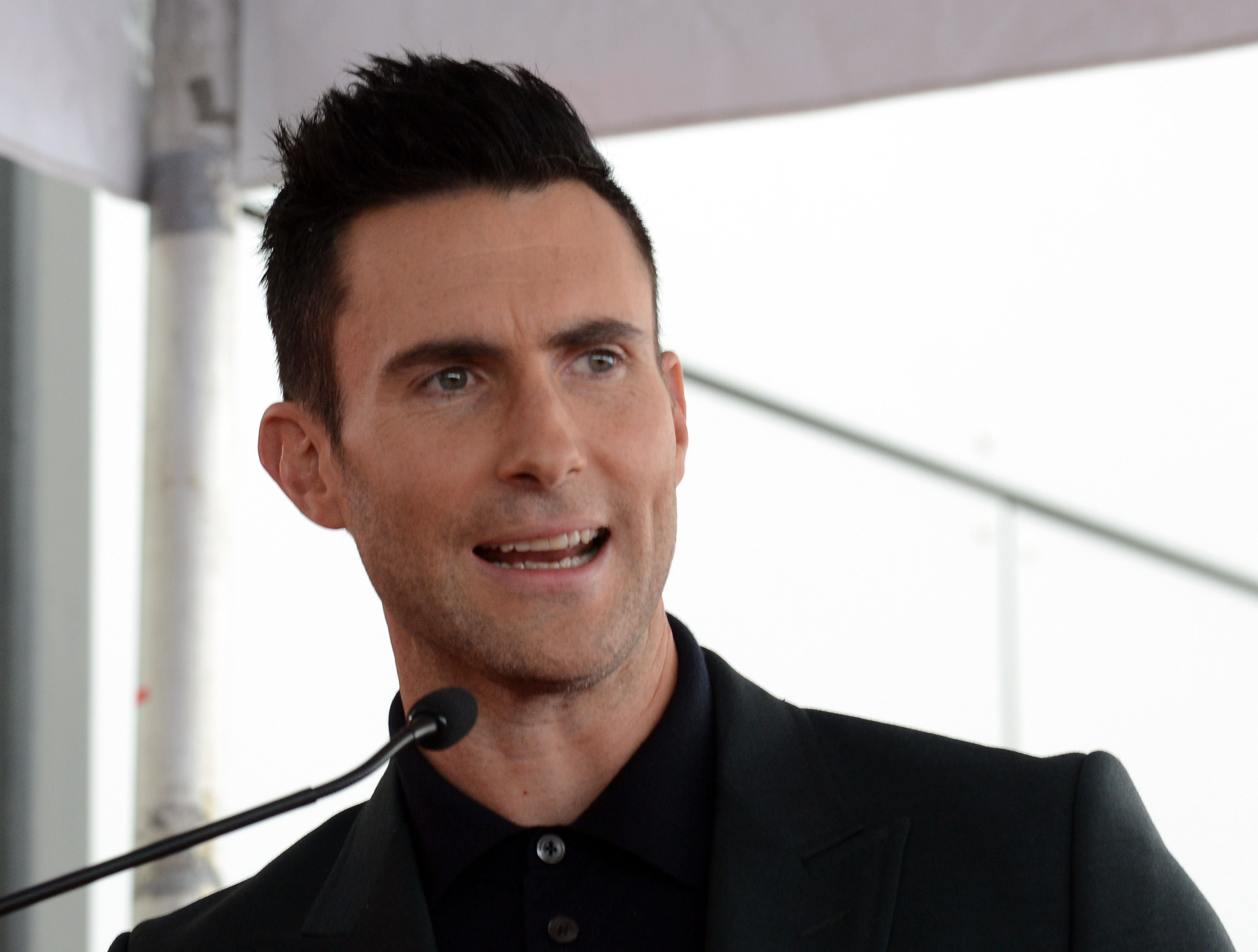 Adam Levine Honored With Star On The Hollywood Walk Of Fame on February 10, 2017 | Photo: Getty Images
The "Payphone" crooner then poked fun at Stefani and Shelton, saying they couldn't afford him. Ditching his love for playful banter, Levine got serious and spoke about his desire to sing at their wedding. In his words:
"No, yeah, shoot, they haven't asked me yet… First of all, I was just texting with them. I love them so much... They're the best. I would love to. I'd be honored."
The Maroon 5 frontman wasted no time sliding back into his humorous nature as he teased that Shelton and Stefani wouldn't consider him as their first pick. He joked that they would instead opt for Luke Bryan.
After about five years of dating, Shelton and Stefani announced their engagement in October to the delight of fans.
Fans may recall that in December, soon-to-be groom Shelton addressed speculations of who would perform at his wedding during an appearance on "Late Night with Seth Meyers." The 44-year-old noted that he had Levine on his list.
The country music icon revealed that the former "The Voice" coach owed him many favors and whether Levine liked it or not, he would have to gather his band to come to perform at the ceremony.
Shelton referenced Levine's viral "Sugar" music video where he and his band crashed weddings, noting that it won't be too difficult for the three-time Grammy Award winner since he has done it before.
The "God's Country" singer didn't fail to take a jab at his friend's music, describing it as boring and perfect for the ceremony as it won't take the attention away from him and his beautiful bride.
After about five years of dating, Shelton and Stefani announced their engagement in October to the delight of fans. While no concrete details about their wedding have been shared, Stefani has an idea of how she wants her big day to go down.
In an interview, the renowned pop singer disclosed that she wanted to make sure her parents are safe at the ceremony amid the ongoing pandemic. However, she is wary of
making her wedding a COVID-19 situation
with masks and social distancing.
Please fill in your e-mail so we can share with you our top stories!