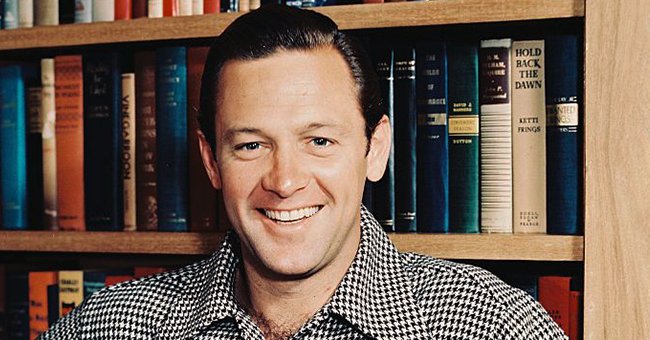 Getty Images
'Sunset Boulevard' Star William Holden's Adopted Daughter Talks about Him in Candid Interview
Virginia Holden Gaines shared some insight into the caring, sensitive man that her father was off-screen. He was involved in saving endangered animals in Africa and was a CIA informant.
Virginia Holden Gaines, William Holden's adopted daughter, shared a side of the famous "Sunset Boulevard" actor that those closest to him knew very well. Holden's daughter knew her father as caring and loving.
The actor, who died at 63, adopted Gaines when he married her mother, Brenda Marshall, in 1941. The two shared a special father-daughter bond and Gaines felt that she could tell her adoptive father anything.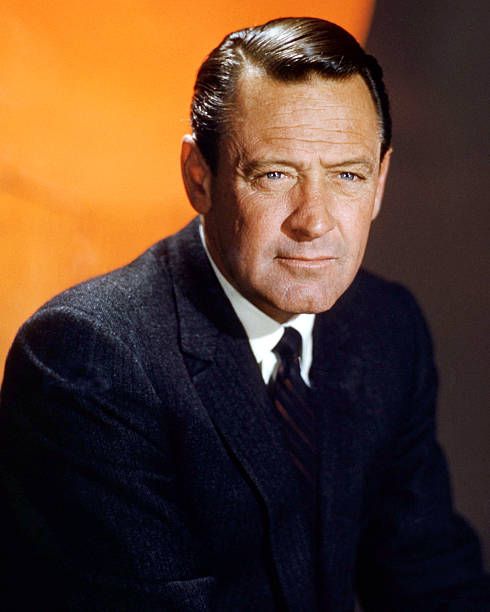 American actor William Holden circa 1965.| Getty Images
GOOD FATHER
The "Stalag 17" star was not drawn to acting because of the fame that came alongside it but rather pursued acting to overcome his shyness. His daughter shared that the glitz and glam were not what Holden was after.
Gaines recalled the loving relationship that she shared with her father, telling how he used to play with her, relying on his background as a gymnast. Gaines said that she flourished under Holden's care, revealing:
"I felt like I could confide in him. I particularly enjoyed when he was playful. He was a trained gymnast and we used to do acrobatics together."
OTHER RELATIONSHIPS
The actor's relationship with Gaines's mother did, however, not last as the two decided to divorce by 1972. Holden then started dating Stefanie Powers, known for her role in "Hart to Hart."
Holden was unable to manage his alcoholism and was known for having extramarital affairs.
Powers speaks just as highly of her former lover as his daughter does. The two Hollywood stars had a significant age gap, but it was overcome by all that they shared and had in common. They were together for nine years.
AWARD-WINNING ACTOR AND DRUNK
Holden is remembered for his amazing performances on screen, which won him both an Academy Award and an Emmy Award. He was unable to consume alcohol in moderation which eventually led to his death.
Holden died in November 1981 from a head wound that he had sustained while drinking. Both his daughter and girlfriend recall his bad drinking habit with Gaines thinking back to her childhood saying:
"His standard breakfast before leaving for the studio in the morning was a glass of vodka mixed with orange juice."
ACHIEVED SO MUCH GOOD
Although Holden was unable to manage his alcoholism and was known for having extramarital affairs, such as the one he had with Audrey Hepburn while on the set of "Sabrina", he also participated in a lot of good throughout his life.
Powers told of Holden's involvement in wildlife conservation in Africa. He was recruited by the CIA to be an informant for them while he was traveling in Southeast Asia as they were trying to uncover information on the Cold War.
Holden made his start in radio plays fresh out of college and made his way onto the big screen, where he won a string of accolades that live on as his legacy beyond his tragic death.
The Hollywood heartthrob made his film debut in "Prison Farm" and worked himself up to movies like "Stalag 17" which allowed him to win an Oscar. But beyond his acting endeavors, Holden is also remembered by his loved ones with fondness.
Please fill in your e-mail so we can share with you our top stories!