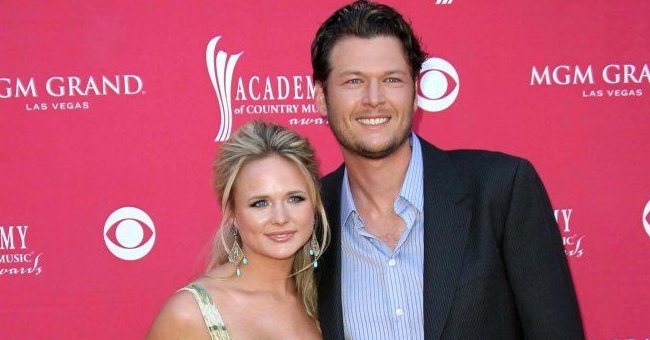 Getty Images
Miranda Lambert Recalls a Special Experience She Was Happy to Share with Her Ex Blake Shelton
Miranda Lambert heartily looked back at her marriage with her ex-husband Blake Shelton. She recalled a memorable experience when they co-wrote a song together due to a shared personal encounter.
Although it has been more than five years since music powerhouses Miranda Lambert and Blake Shelton ended their marriage, the memories of the good times they shared remain etched in their minds.
During a recent appearance on Kelleigh Bannen's "Essentials Radio" Apple Music Podcast, Lambert reflected on her first marriage and recalled a special moment she shared with the "God's Country" crooner.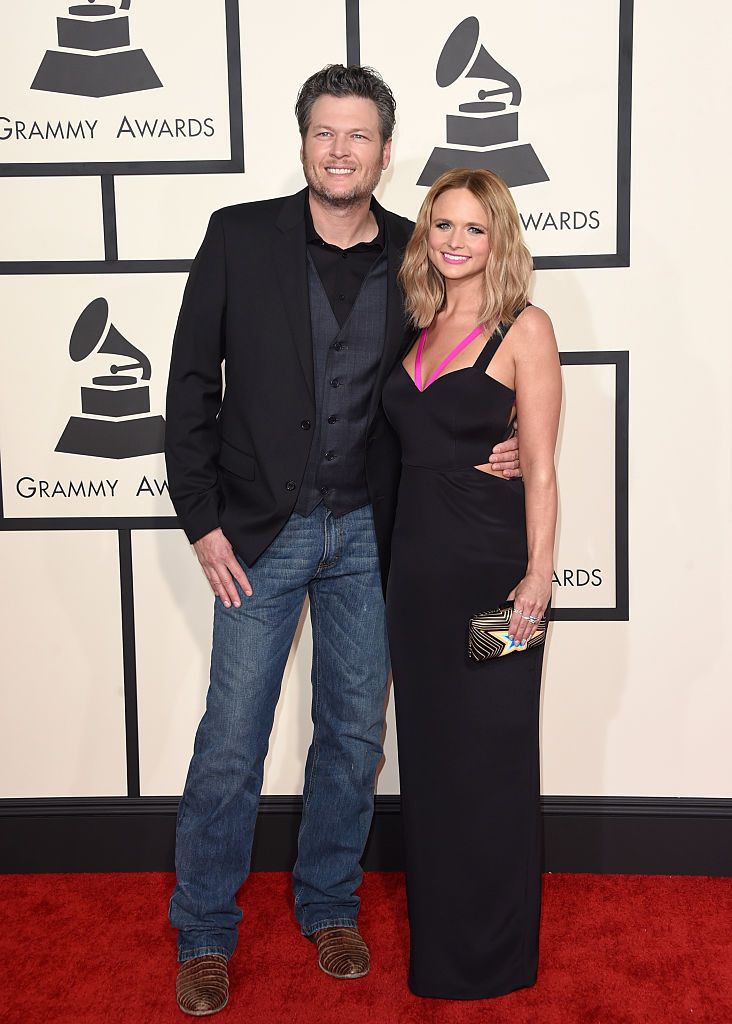 Blake Shelton and Miranda Lambert at The 57th Annual GRAMMY Awards at the STAPLES Center on February 8, 2015 | Photo: Getty Images
Lambert shared that she and Shelton co-wrote the song "Over You," and it was inspired by the death of Shelton's older brother, Richie, in 1990. Recounting the process that led to the collaboration, she said:
"It's one of those moments where even if you're married to someone, sometimes you find something new about them."
The 37-year-old explained that Blake never wrote a song about his loss because his father always told him he could only get used to the hurt but never get over it. Blake was just 14 when Richie passed.
The former couple [Shelton and Lambert] has since found love with other people.
Touched by his pain, Lambert remembered encouraging him to write about his loss and told him she could help out and give him an outside perspective about the hurt he feels. The song was released in 2011.
The "Bluebird" singer shared that she was pleased to have that moment and song with her ex-husband as it not only helped them bond but helped Shelton's family to heal from the pain of Richie's death.
Lambert and Shelton first crossed paths in 2005 while performing onstage together. They tied the knot in May 2011, but the union only lasted for four years. Rumors of infidelity often plagued their relationship.
The former couple has since found love with other people. Shelton is engaged to pop singer Gwen Stefani while Miranda got married to former NYPD officer Brendan McLoughlin in February 2019. Per reports, Shelton was not aware of the wedding.
While Lambert is basking in her blissful union with McLoughlin, she doesn't shy away from speaking about her divorce from Shelton and how it negatively affected her. In January 2020, she got candid during Wildcard Tour.
She told her fans that
the split was "a really hard" time
in her life, and it caused her to move to Nashville. Luckily, the town helped her heal in ways she couldn't imagine and filled her up with love and support.
Please fill in your e-mail so we can share with you our top stories!