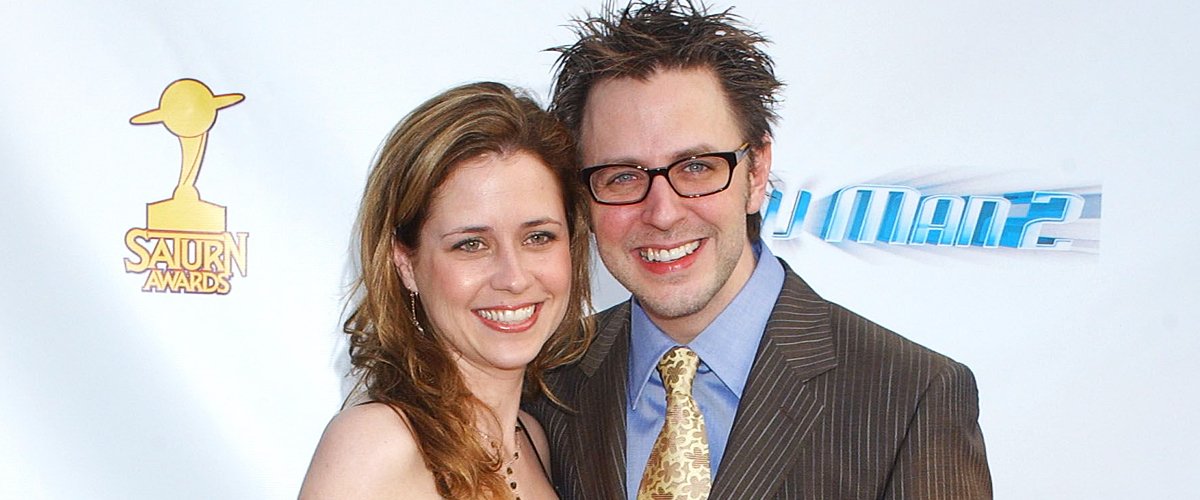 Getty Images
Jenna Fischer and James Gunn's Marriage Recap — They Both Found New Love after Their Split
"The Office" star Jenna Fischer and "Guardians of the Galaxy" director James Gunn used to be married, but just like many other Hollywood relationships, they couldn't live happily ever after.
While the details of their time together are scarce, it's been reported that the ex-couple was introduced through Sean Gunn, James' brother, who also portrays Kraglin in the "Guardian of the Galaxy" franchise.
Jenna and Sean first met years before any of them became famous actors as they grew up together and attended an acting class put on by Jenna's mother.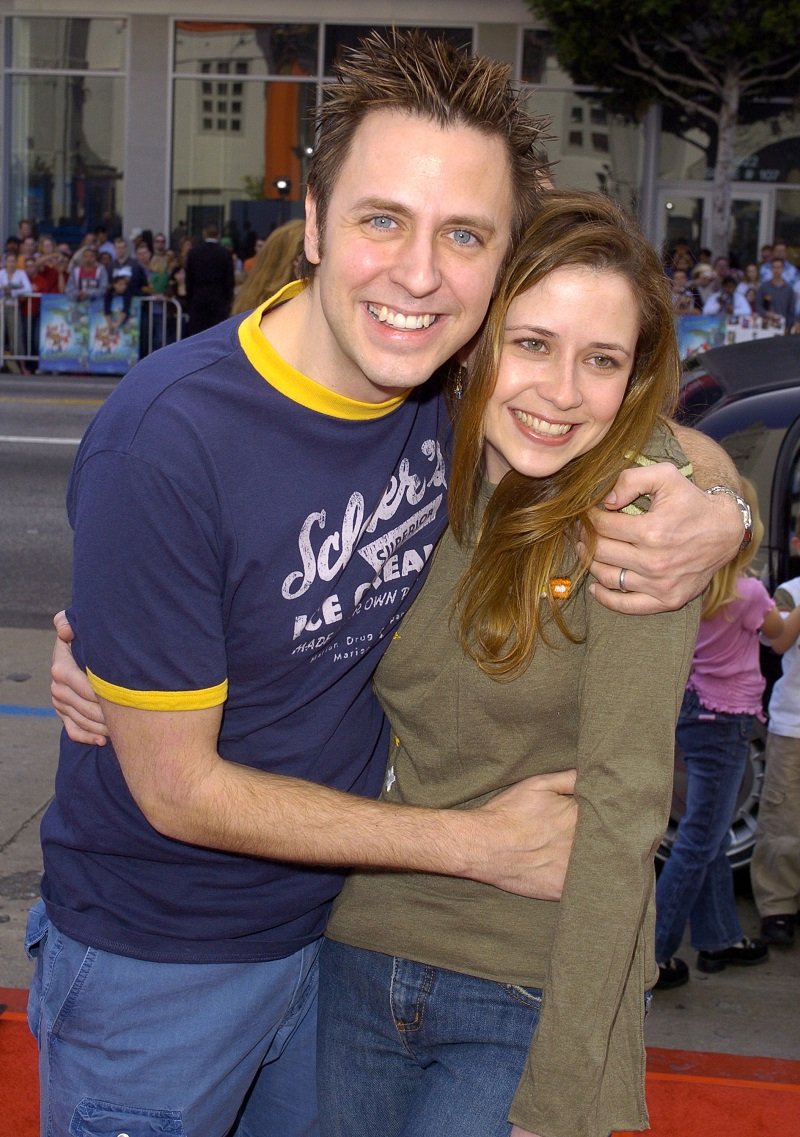 James Gunn and Jenna Fischer on March 20, 2004, in Hollywood, California | Photo: Getty Images
JENNA AND JAMES' RELATIONSHIP
Once they were adults, Sean and Jenna worked together on a showcase, which was very important in Jenna's life as she was discovered by her manager and met James.
They tied the knot in 2000 and, during their time as a couple, they worked together on a few projects, including "The Specials," "LolliLove," and "Slither," which has an interesting back story about Jenna's casting.
Written and directed by James Gunn, "Slither" is a movie about a small town invaded by an alien plague that turns people into zombies and mutant monsters.
Jenna Fischer portrayed Shelby Cunningham, the town's police dispatcher. However, Shelby was originally written to be a man, and Jenna was not supposed to be part of the cast.
The actor who initially would play that part decided to leave the project to pursue another opportunity, so James offered the role to his then-wife as a birthday present.
James Gunn's ex-wife accepted because she had always wanted to play a zombie. After she said yes to the gig, James made the necessary changes and even added a bit to Shelby's role in the story.
JAMES AND JENNA'S DIVORCE
Jenna Fischer and James Gunn's marriage eventually fell apart. In September 2007, the former couple released a statement revealing that they were parting ways. They divorced in 2008.
[Jenna Fischer] eventually realized that the "perfect man" was in front of her.
The former couple admitted that the "enthusiasm" they had expressed for each other's lives, spirits, and careers was genuine and that they would continue to be their cheerleaders and friends. They wrote:
"You might be tempted to make one of us 'feel better' by putting the other one down in a post. Please don't – we still have the utmost respect for one another."
JENNA FISCHER HUSBAND NOW
Neither James Gunn nor Jenna Fischer gave up on love after their failed marriage. Nowadays, the writer and director is in a relationship with actress Jennifer Holland since 2015.
On the other hand, Jenna is married to screenwriter Lee Kirk, and their love story is very interesting. They connected for the first time in 2008 after Jenna pitched him a film idea.
Lee "very politically" rejected it but sent her three of his own ideas, one of which was "Giant Mechanical Man." At the time of their first meeting, though, Jenna and James' divorce was not over, and Lee had just ended a seven-year relationship.
Six or seven months later, they confessed their true feelings to each other. The actress explained that she and Lee were having script dinners each week, so she eventually realized that he was the "perfect man."
In June 2009, Lee popped the questions while vacationing with Jenna in Europe, and they tied the knot in Malibu in July 2010. Nowadays, they are raising two children, son Weston and daughter Harper.
Jenna Fischer and John Krasinski made headlines last year after a fan wondered if her wedding ring was the same John's character on "The Office," Jim Halpert, gave her character, Pam Beesly. She, of course, said no.
Please fill in your e-mail so we can share with you our top stories!