'Law & Order' Star Ice-T's Daughter Chanel Proves She Has His Smile in This New Family Photo
Little Chanel Nicole was her dad's absolute look-alike in a new family snapshot that showed her presenting a sweet smile that reminded fans of her dad.
"Law & Order" star Ice-T and his family looked picture-perfect in a new Instagram post that showed him and his model wife, Coco Austin, posing with their baby girl, Chanel.
The heart-melting snap showed the celebrity parents and their mini-me in what looked like an evening outing. The trio opted for all-black outfits, complementing one another.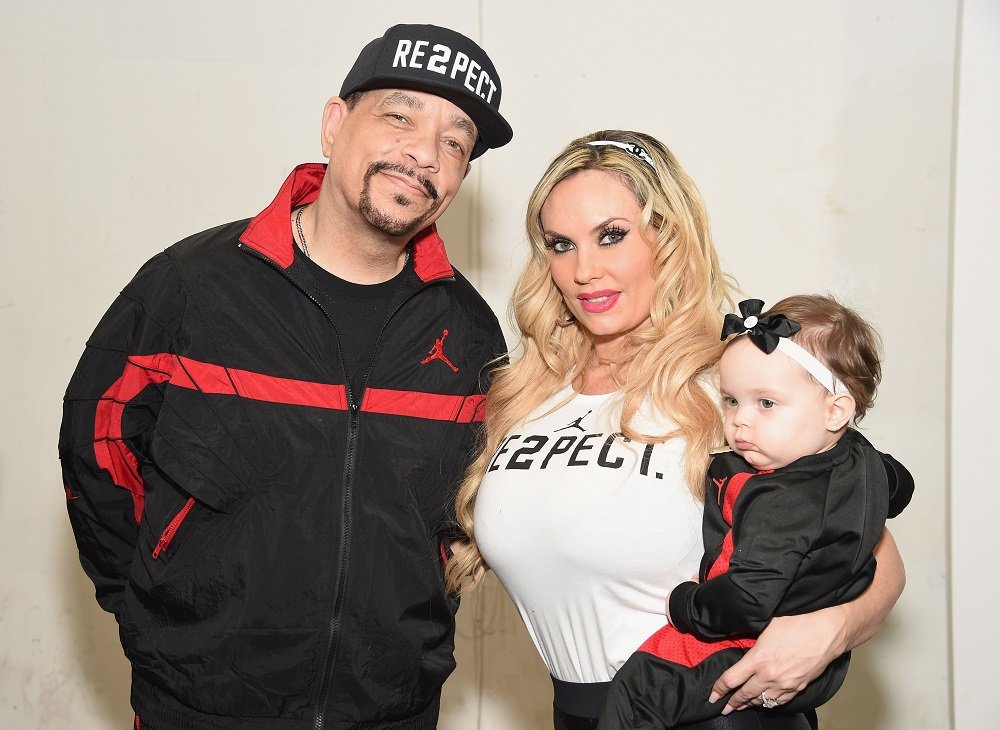 Star actor Ice-T sat at one end, displaying a bright smile as he sat near his wife who accentuated her all-black look with pink lipstick and a sweet smile.
Austin had Chanel in her arms, rocking a floral print two-piece. The young girl was the star of the snap, stealing the show from her parents with a goofy pose and a dimpled smile. 
The tiny tot is the couple's only child together, but Ice-T has two grown children from a previous relationship. He and Austin became acquainted years ago, and in a short time, they tied the knot. 
The couple first met on the set of one of Ice-T's friends' music videos. Ice-T had been moody when his pals sent Austin to try and cheer him up. He lightened up and was soon chatting with her.
Her life changed forever after she met Ice-T.
Ice-T once shared that he was already getting tired of playing the field when he met Austin and wanted to take things slow, and she agreed with that. The star was even more geared to be with Austin after taking advice from music legend Ozzy Osbourne. 
The couple has been together for more than a decade, and things seem to keep going well in their marriage. Once when she talked about the secret to keeping it together, Austin joked that it was a cheesy detail. However, she attested that it worked perfectly for her marriage.
The swimsuit model relayed that the key to their marriage was communication. She and Ice-T made sure to share how they felt from time to time. 
Austin added that her love for positivity also helped their marriage because she believed that negativity could ruin one. She said that life would be more peaceful with forgiveness. 
During the couple's sixteenth anniversary, Austin, 42, went all out sharing a throwback image of when she and her spouse started their relationship. The public figure noted that her life changed forever after she met Ice-T.