Richard Blais Is Married For 15 Years and a Doting Dad of 2 Daughters — inside His Family
Bravo culinary television personality Richard Blais is a chef and a proud family man. Find out more about his beautiful wife and their two daughters.
Popularly known for his appearance on the competitive cooking show "Top Chef," Chef Richard Blais is a chef, restaurateur, author, and television personality who has made himself a household name by dominating with his prowess in the culinary arts.
The chef is the proud husband of his beautiful wife of over a decade, Jazmin, and their wonderful daughters, Riley and Embry. Learn more about the kitchen wizard's family.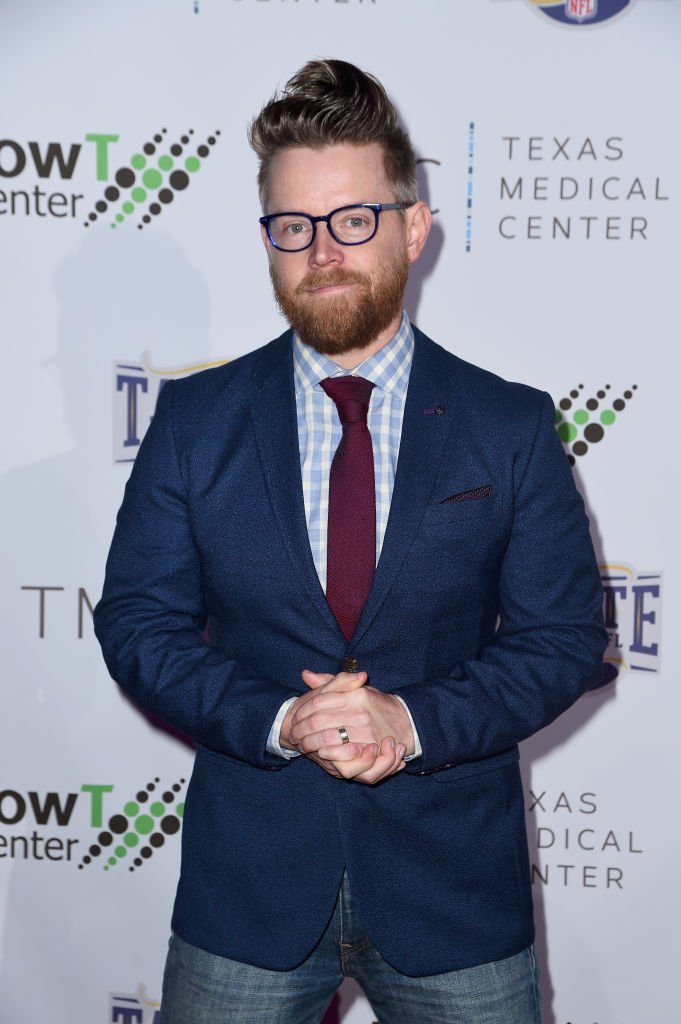 WHO IS RICHARD BLAIS?
From his younger days, Richard always loved cooking. So much so that his first job was at McDonald's, where he first learned the basics of working in a kitchen.
From there, he moved on to college, where he graduated with a 2-year associate degree in culinary arts. While in college, he worked at fancier restaurants, honing his skills as well as he could.
In 2010, he appeared as a contestant on "Top Chef: All-Stars" and won. In 2015, he competed on "Cutthroat Kitchen: Superstar Sabotage." 
RICHARD BLAIS' WIFE
On April 8, 2006, Richard got married to his wife, Jazmin. Although Jazmin Blais does not put too much information about herself out there, her Instagram profile shares quite a bit.
According to her bio, she is a partner in Richard's creative culinary company, Trail Blais, which has helped several prominent eateries with consultations, designs, and even operations.
Jazmin's profile also describes her as the co-host of her and Richard's podcast, "Starving For Attention," which they launched in 2017. On social media and especially on their podcast, the husband and wife are known for being an unbelievably comical duo.
After many years in the business, Richard was faced with a tough battle: weight gain. 
They are often sharing witty and hilarious jokes. This adorable humor was not left out in 2019 when Jazmin celebrated a milestone birthday. 
Richard posted a sweet Boomerang clip of an athletically dressed and excited-looking Jazmin dancing while posing at the Great Smoky Mountains National Park. He then captioned:
"Happy birthday love! @jazminblais, You've hit an amazing milestone today! You're at the age where you order a 2/3rds decaf soy cappuccino."
A few days ago, Jazmin and Richard celebrated their 15th wedding anniversary. Richard took to his Instagram page to shower his wife with love. He shared a cute couple selfie and paired it with a heartfelt caption that read:
"Happy Anniversary @jazminblais the best 15 years of my life, until the next 15! ❤️ #marriage #couplegoals."
HIS BEAUTIFUL FAMILY
At 49 years old, Richard is not only the proud husband of his amazing wife, Jazmin, but he is also the proud father of their two children, Riley and Embry. A few years after they got married, the couple welcomed their first daughter, Riley.
Almost three years after their daughter, Riley, was born, baby girl number 2, Embry, joined the family. The Atlanta-based Bravo chef shared the wonderful news of Embry's birth on his Twitter.
Avid fans know that Richard Blais' family is the chef's most treasured aspect of his life. The man may love his pots and pans, herbs and knives, and whatever else he deals with in his work, but all those do not hold a candle to the love he has for his family. 
In an interview with Food Network a couple of years ago, the chef was asked who his favorite person to cook with is. The proud husband and dad excitedly answered:
"My wife and kids."
As a chef, it is expected that Richard's family gets the best of what he has to offer with his skills. In an interview with Esquire, Blais admitted that he loves cooking for his girls and shared their favorite dishes. He said:
"Being a native New Yorker, I'm not Italian, but I love Italian food. I grew up with Sunday pasta night and Brooklyn gravy. We do that at my house."
When it comes to staying healthy and active, the dad of two also loves to bond with his girls through sports. He told fatherly.com that they all enjoy playing soccer and sometimes basketball together. 
HIS WEIGHT LOSS JOURNEY
Among the many challenges that come with being a master of the culinary arts, weight gain is seldom discussed. After many years in the business, Richard was faced with a tough battle: weight gain. 
A chef's lifestyle often includes long shifts of food tastings, discussing food, and standing virtually in the same place to make the said food. In a matter of months, Richard became 60 pounds overweight and decided to reverse the effect of his work on his health through exercise. 
Richard worked hard to shed those extra pounds and revealed that his secrets to returning to great shape included finding substitutions for high-calorie foods, eating less meat, grilling vegetables, and snacking more frequently and healthier.
For many, Richard Blais' weight loss journey is an inspiration. Richard Blais has lived quite the fulfilled and impressive life and continues to do so with his family amid the pandemic.
These days, the chef said one might find him hiking with the family, making Tik Tok videos with them, and maintaining a positive outlook on life. What a fantastic man!