See Bishop TD Jakes' Daughter Cora's Slimmer Figure as She Dances in a Lime Ensemble (Video)
Bishop T.D. Jakes' daughter, Cora, was feeling confident as she spread her contagious positive vibes with a fun dancing video showing off her slimmer physique on Instagram. 
Cora Jakes Coleman, the daughter of the esteemed man of faith, Bishop T.D. Jakes, is proof that consistent hard work pays off as she continues to drop the pounds while on her weight loss journey.
Cora is feeling confident and enjoying every second of her slimmer figure and couldn't help but share her joy with her Instagram followers while on a tropical vacation in Cabo, Mexico.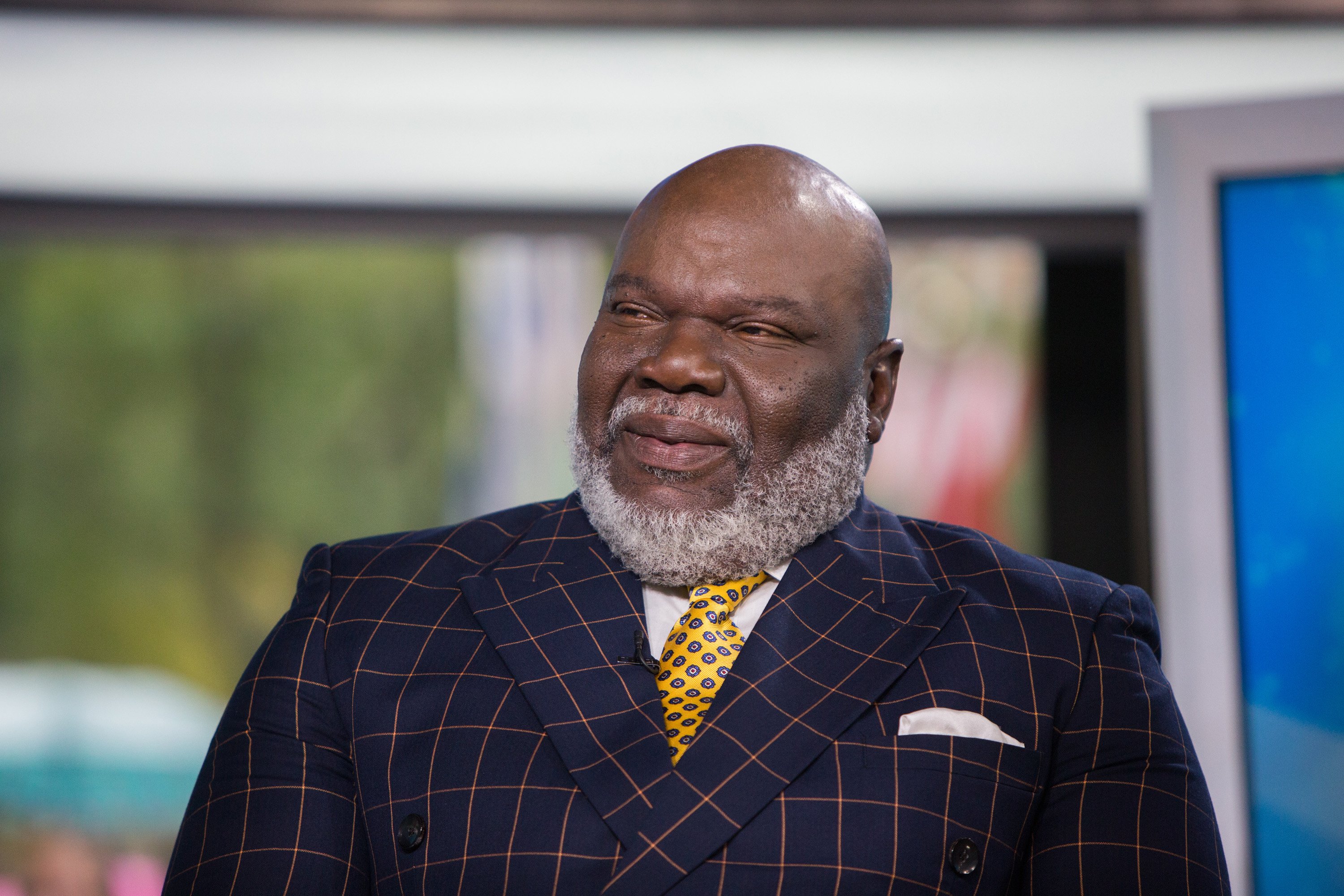 The video clip, set to the catchy sound of Nigerian artists DJ Neptune, Joe Boy, and Mr. Eazi's hit song, "Nobody," was taken on a top floor balcony with several beach resorts, swimming pools, and the ocean in the background. The post was captioned:
"Because you can't be in Cabo wearing your fitness line and not dance."
As she danced through the video, Cora looked sporty chic in a matching lime athleisure ensemble featuring a sports bra and tights with the words "FAITH IS NOW" printed across the waistband.
Cora's outfit, which she paired with strappy sandals, showed off her curvy physique while her body language exuded confidence and genuine happiness. Her fans were quick to notice.
Cora's fans took to the comments section to express their joyful sentiments with compliments and encouraging messages about how great she looked in her sports attire.
[Cora] shared a remarkable before and after collage of herself and revealed that she had lost over 70lbs.
One fan gushed, "You look great!!! Hard works pays off," while another added, "That's right, Faith and Confidence. I love this." A third fan chimed in, "Get it honey!!! I love the joy you have!!! It's contagious!"
For Cora, the compliments are well deserved because she has worked hard, committing to a healthy and fit lifestyle to achieve the desired results. In February, she spoke candidly about her weight loss journey on Instagram.
The author shared a remarkable before and after collage of herself and revealed that she had lost over 70 lbs from a starting weight of 315 lbs. She also declared that her journey was not over yet.
As astounding as Cora's weight loss has been, her weight is not the obstacle she has battled in her pursuit of happiness. From finding her God-ordained companion to dealing with fertility issues, Cora's faith and determination have pulled her through.
Cora has always been open about her struggles, detailing her journey first through a blog, then through her sermons, and her two books, which reveal how she overcame the physical and spiritual battles in her life.