'Sister, Sister' Star Tamera Mowry Gets Candid As She Opens Up about the Struggles of Being a Mom
Tamera Mowry poured her heart out in a recent Instagram post as she got candid about the struggles of motherhood. The "Sister, Sister" star is a devoted mom to two children, Aden and Ariah.
There's no doubt that actress and television host, Tamera Mowry, loves and cherishes her two kids, Aden John Tanner, 8, and Ariah Talea Housley, 5. However, she is also honest about the challenges of motherhood.
In a recent "moment of truth" Instagram post that strongly resonated with her followers, Mowry spoke candidly about the physical, mental, and emotional hardships of being a mom.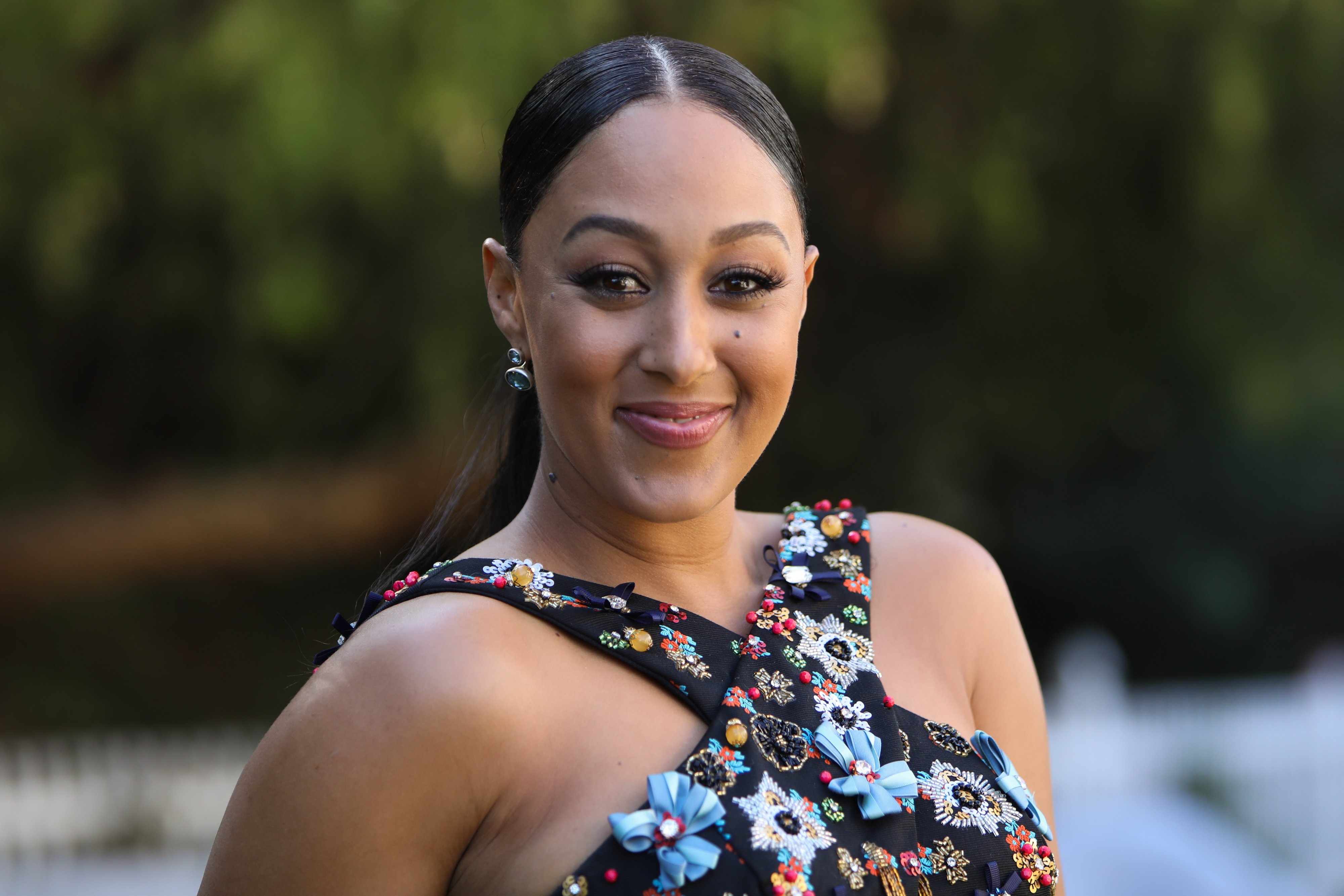 Mowry's post was accompanied by a photo of herself sitting at home with the kitchen in the background. The actress looked serene as she looked into the camera, with one arm resting on the back of the couch and her fingers raised to her cheek.
The former "The Real" co-host donned a strappy peach top and accessorized with a simple gold necklace to match her thin hoop earrings, while her dark hair was styled flat in a back pony to reveal her flawless face with subtle makeup.
In her caption, Mowry admitted that while she is devoted to her role as a working mom, it doesn't come without its challenges. As she detailed her struggles, she wrote:
"Being a mom is just plain hard sometimes. Yes, I love it. But yes there are days I question my abilities, have mom guilt, etc. and dare I even say cry."
Mowry's post also acknowledged the different types of mothers, from working moms to new moms and moms of teen and adult children, then ended off on a positive note by thanking her "village" for keeping her sane. 
The post was well-received by her followers, who echoed the same sentiments and relayed their own experiences as moms. One fan wrote, "This caption was everything I needed today. ❤️ Thank you."
Mowry has always been open about her journey as a parent and how her two kids changed her life. When she spoke with Forbes' Christine Carter, she advocated for working moms while offering her own advice. She said:
"Prioritize! When you prioritize, things fall into place."
While Mowry appears to have motherhood figured out, it has been a learning journey for her, and she credits her mother, Darlene Mowry, for giving her a blueprint to follow when raising her own children.
Darlene was a symbol of confidence and strength throughout Mowry's life. Not only is she a good parental role model, but she was also instrumental in helping Mowry and her twin sister, Tia Mowry, fight for equal pay as actresses in the nineties.