Anderson Cooper Posts an Adorable Snap Of 1-Year-Old Son Wyatt Watching Him Host 'Jeopardy!'
New "Jeopardy!" guest host Anderson Cooper shared a lovely picture of his adorable 1-year-old son Wyatt watching him as he carried out his hosting duties.
Anderson Cooper is having the time of his life as he begins his two weeks as guest host of the iconic show, "Jeopardy!" Since the start of the year, different individuals have had a stint as guest host on the show following the death of longtime host Alex Trebek.
The night was special for the 53-year-old for many cool reasons. First of all, it was his return to a show he loved as a teen and contested previously. Cooper revealed he was honored to be standing on the podium of a man he loved and adored.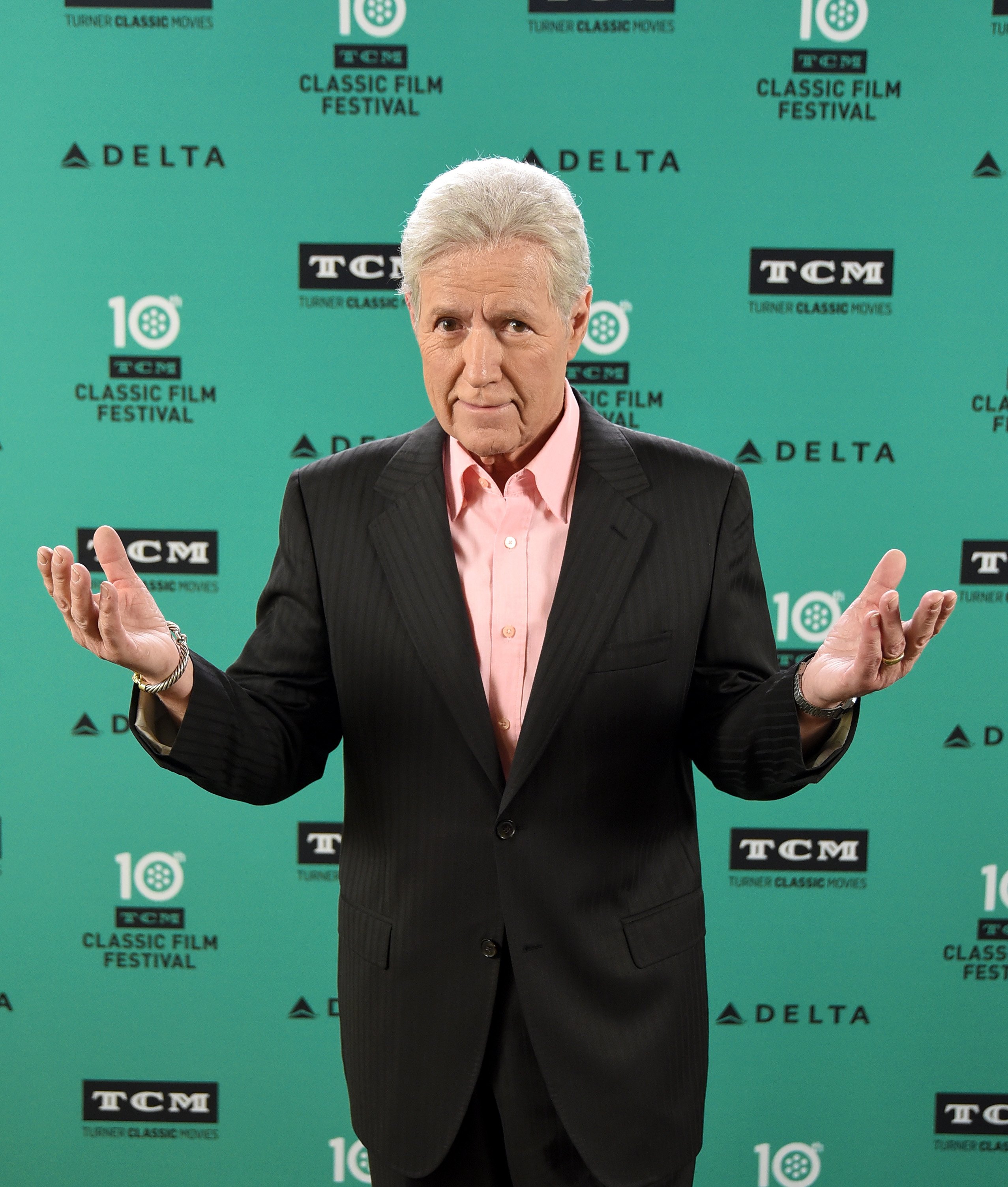 As the 53-year-old stood on the podium to carry out his duties, his fans and followers stood in front of their screens doing their best to cheer on the iconic journalist, but someone special also watched Cooper.
For the first time, his one-year-old son Wyatt watched him on television, joining the millions of people viewing the show. The moment was lovely for Cooper, and he shared it on his Instagram.
In the picture Cooper shared, the cute toddler sat on a bed looking intently at the screen as his famous dad worked wonders on the popular quiz show.
Cooper also noted that it was a dream come through to host "Jeopardy!" and paid tribute to the late Trebek, who anchored the show and brought it to great heights.
Cooper revealed that he did his homework before coming up as the guest host.
Like other celebrity hosts before him, Cooper will raise money during his stint on the show. The funds will be sent to Hôpital Albert Schweitzer Haiti that helps residents of the island nation get their much-needed medical care.
The renowned journalist began his first of ten episodes on Monday but admitted that he was nervous. Cooper noted that being nervous was a strange feeling, but he could not help it when he mounted the stage.
As a fan and 4-time contestant, @andersoncooper is taking on a new role at Jeopardy! Guest host! @HASHaiti pic.twitter.com/fMHJyJBuJV

— Jeopardy! (@Jeopardy) April 17, 2021
Stating his credentials, Cooper admitted that he is no stranger to the show, noting that he has been watching the show since his high school days and is a two-time Celebrity "Jeopardy!" Champ.
Even with his healthy experience, Cooper understood that hosting the show was no small honor. The 53-year-old is scheduled to be replaced by other celebrity hosts, including Savannah Guthrie and Mayim Bialik, once his two-week tenure is over.
Cooper revealed that he did his homework before coming up as the guest host. He got a thing or two from "Jeopardy!" icon Ken Jennings who advised him to emulate the late Trebek.
In his personal life, Cooper is enjoying his time as a father and even got his toddler son a playmate in Andy Cohen's two-year-old son Benjamin. The two boys are already forging a great friendship, just like their famous dads.