Dwayne Johnson's Daughter Simone Shows Her Curves in a Black Bikini Posing In Pics with Her Friends
With a history of wrestling champions in their family, Dwayne Johnson's daughter is bound to follow suit, and with all that training, she probably looks good in a bikini. 
Dwayne Johnson's daughter Simone Alexandra Johnson flaunted her curves on Instagram. She unabashedly stood on the beach in a revealing black bikini with her friends. 
Looking like she was having the time of her life playing on the beach, Simone naturally posed for the lens while enjoying herself by the sea. Her companions looked equally as joyful.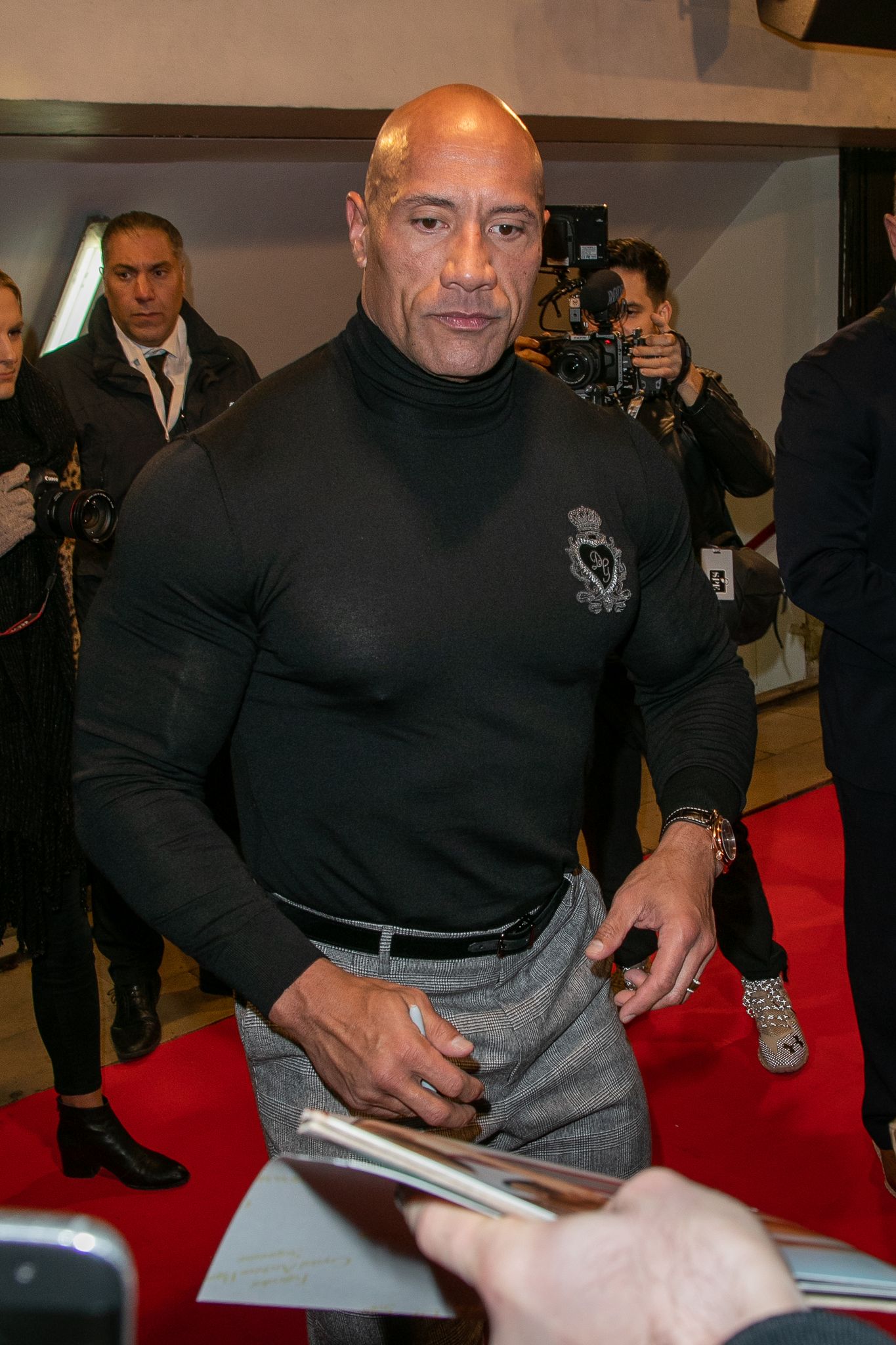 BEACH BUDDIES
In the very first pic of the post, Simone leaned on her friend, joyously throwing her arm up in the air with a big smile. Taking to the caption, she wrote: 
"Cocoa beach dump. 📷"
Her companion facetiously posed in a cool manner with her one hand jokingly touching her dark sunglasses as she pouted. Her hair was drawn up in a messy bun. 
A FRIEND FRENZY 
One of the photos was completely authentic with Simone and her two friends laughing while standing next to each other. One of the girls affectionately hugged Johnson's daughter. 
Her great grandfather, Rocky Johnson, was also a WWE Hall of Famer just like her dad. 
The comment section loved the relationship between the three gorgeous and glowing girls, remarking on how happy they looked together. The post received around 23,000 likes in total. 
WRESTLING FOR LIFE
All of the ladies in the photo, including Simone herself, are wrestlers.  Commenting on the fact that his daughter will be following in his footsteps, Johnson expressed: 
"She's 18 now, at 16 she was working her ass off quietly under the radar." 
He also stated that he was full of pride watching his daughter grow into a wrestler. Amazingly, Simone is the youngest individual so far to be officially chosen as a member of WWE.  
STRONG ANCESTRY
Beyond her father, known famously as Dwayne "The Rock" Johnson, Simone's wrestling heritage goes deeper. Her great grandfather, Rocky Johnson, was also a WWE Hall of Famer, just like her dad. 
Speaking about this history of wrestling pros in her ancestry, Simone said it means a lot to her. She also expressed gratitude for being able to carry on the wrestling lineage. 
Johnson nostalgically spoke about Simone's great grandfather and his later father Rocky. He said that his dad would have loved his new show, "Young Rock."
This show is autobiographical, covering Johnson's upbringing and how he became a wrestler. His dad, who passed away in January 2020, plays a core role as one of the characters in the sitcom as well.