Snoop Dogg's Daughter Cori Leaves Little to Imagination Dressed in an Open-Chested Sweater (Photos
Cori Broadus, Snoop Dogg's gorgeous daughter, proved that being voluptuous is the new sexy. She recently stunned her fans with photos of herself in a revealing gray outfit.
Snoop Dogg's captivating daughter Cori Broadus recently uploaded on Instagram two photos of herself in a stylish ensemble which left little to the imagination. 
Cori wore an open-chested gray sweater and white pants while carrying a brown purse. One photo showed her with her hands in the air while her finger rested on her chin in the other.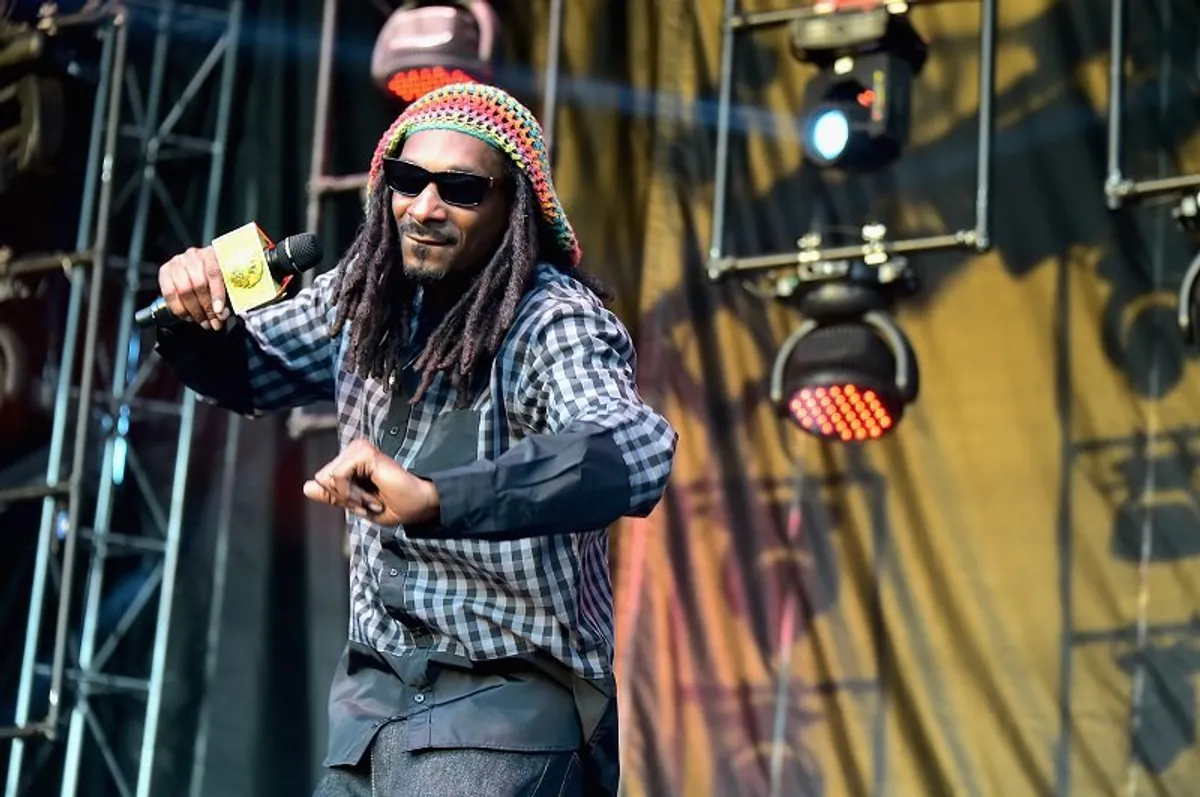 The 21-year-old R&B singer, also known as Choc, looked ravishing in her grey outfit which had a criss-cross design on her chest exposing her ample cleavage. 
She wore a long-sleeved cover-up in a similar color. People reacted in awe of the young artist's daring outfit, as she nailed it with confidence and class. A fan wrote:
"Why are you so gorgeous?! 😫😍😍😍"
Many followers praised Cori for her impeccable fashion and left flattering compliments in the comment section. Another one raved about the rising musician's sweater. 
Besides slaying the fashion department; Cori is also on track to stardom as she follows in her father's footsteps. In 2018, she released her music, "Rake It Up" and "New Phone, Who Dis?"
His daughter was diagnosed with lupus when she was six.
Cori is Snoop Dogg's youngest daughter with his wife, Shanté Broadus, who is CEO of Boss Lady Entertainment. The "Drop It Like It's Hot" hitmaker has been married to his wife since 1997. 
The 49-year-old rapper and Shanté also share two good-looking sons, Corde, 26, and Cordell, 24, whom they welcomed in 1994 and 1997, respectively.
Snoop Dogg has another son from ex Laurie Holmond, named Julian Corrie, who was born in 1998. Among his four children, Snoop Dogg is closest to Cori who was diagnosed with lupus when she was six. 
Cori's condition broke the veteran rapper's heart. He said in a previous interview that he felt helpless back then because he had no power and friends.
Upon Cori's diagnosis, the "From Tha Streets 2 Tha Suites" hitmaker's family began their journey to understanding Cori's auto-immune disease. It helped his family become closer.
Cori was able to recover from her condition and Snoop Dogg described her as the "toughest little thing" he has ever met. He felt proud of how his family overcame a tough challenge.