Kardashian-Jenners Have Over 900m Followers on Instagram — See Their 1st Photos Here
The Kardashian family has been crucial to pop culture for the last couple of decades, and the fact that they have over 900 million Instagram followers should prove it.
A quick scroll through Kylie Jenner or Kim Kardashian's Instagram accounts, and you'll find several posts with millions of likes. Things were a lot different when they joined the social media platform in November 2011 and February 2012, respectively.
Read on to see the first photo and selfie ever posted by every member of the Kardashian-Jenner clan. Spoiler alert: a lot has changed throughout the years, including Kylie's lips.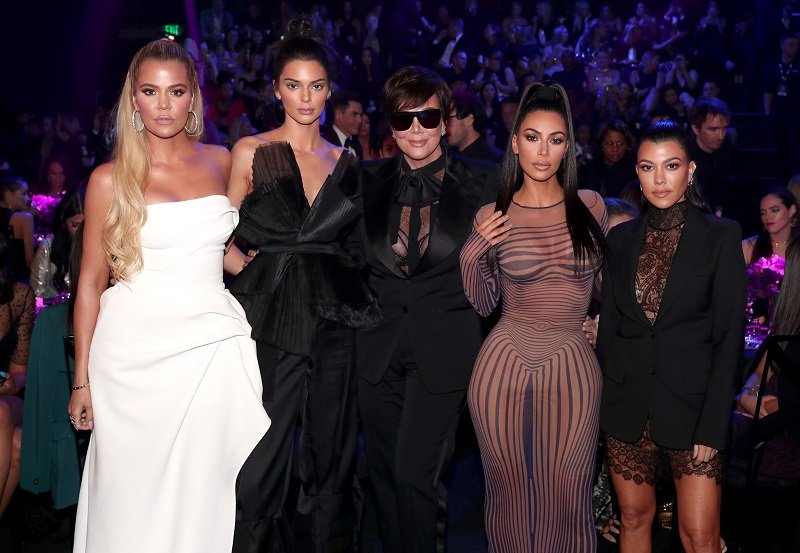 KYLIE JENNER, 227M FOLLOWERS
Kylie Jenner is the youngest member of the family, but she has the most Instagram followers. Even in 2015, when her online presence was not as massive as it is today, she got over a billion likes on Instagram only.
In January 2019, Kylie announced the birth of her daughter, Stormi Webster, on Instagram. Her post broke the record for the most-liked image on that platform with 18 million likes.
Kylie's reign on Instagram started on November 4, 2011, when she shared the photo of a fireplace. The businesswoman posted her first selfie two days later, and it shows only half of her face and what looked like three ear piercings.
KIM KARDASHIAN, 216M FOLLOWERS
Much of the Kardashians' popularity is due to Kim. Without her, "Keeping Up with the Kardashians" probably wouldn't exist. In August 2015, she became the most popular celebrity on Instagram (beating Beyoncé) with 44.1 million followers.
Kim posted the first photo on the platform on February 20, 2012, and it features her in a pale pink bathrobe blowing a kiss for her fans. Later that day, she shared her first selfie, and it's probably the first time we saw her duck face.
KENDALL JENNER, 160M FOLLOWERS
2015 was definitely a big year for the Kardashian sisters. Apart from Kylie's billion likes and Kim's unmatched popularity, Kendall Jenner broke Kim and Kanye West's Instagram record for the most-liked photo on Instagram with 2.5 million.
Kris Jenner, the eldest member of the Kardashian family, has been crucial to their popularity.
Kendall's first Instagram photo dates back to July 12, 2011, and according to the caption, it was taken at "Disneyland." She posted the first selfie shortly later, and it includes some of her siblings.
KHLOÉ KARDASHIAN, 139M FOLLOWERS
Khloé Kardashian posted the first image on her Instagram account on August 16, 2012, and it features a couple of earrings and a black belt lined with gold crosses. As per her first selfie, it shows her next to longtime friend Malika Haqq.
The TV personality has been the target of online criticism for months after being accused of heavily editing her pics. Her case has sparked a discussion about body image and what is and isn't real on social media.
KOURTNEY KARDASHIAN, 117M FOLLOWERS
Kourtney, the eldest member of the Kardashian sisters, uploaded her first picture on Instagram on May 27, 2012, and it shows a "good old-fashioned Italian deli." A day later, she shared her first selfie – also duck-facing.
In the past few months, Kourtney and Blink-182 drummer Travis Barker have been making headlines for confirming their romance on social media, and they look beautiful together.
KRIS JENNER, 40.5M FOLLOWERS
Kris Jenner, the eldest member of the Kardashian family, has been crucial to their popularity. She revealed in April 2019 that her children could make up to six figures for each paid Instagram post.
The Kardashians' momager posted her first image on May 19, 2012. In the black-and-white pic, she appears wearing an elegant sequin top and flashing her beautiful smile. She uploaded her first selfie that August, rocking a Mexican hat.
ROB KARDASHIAN, 2.4M FOLLOWERS
The most private member of the Kardashian family is Rob Kardashian. Apart from having only 2.4 million followers on Instagram, he joined the media platform on July 5, 2018.
Rob rarely posts selfies, and his first-ever photo shows a pair of socks of his company. His account is filled with images of his daughter, Dream, and other business-related issues. What a successful family they are.