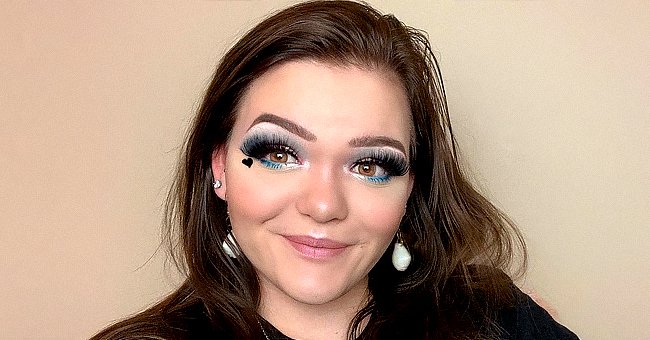 instagram.com/bonniejoc
Bonnie Chapman Shares Rare PDA-Filled Photo with Boyfriend Diego on His Birthday
Dog The Bounty Hunter's daughter, Bonnie Chapman, looked lovely in a new photo she shared on social media, showing a romantic moment between her boyfriend Diego, on his birthday.
Duane "Dog" Chapman's daughter, Bonnie Chapman, had her Instagram timeline buzzing with admiring fans after sharing a photo of her and her lover, Diego, locked in a romantic embrace.
Bonnie's post came as she celebrated Diego's birthday. The lovebirds were photographed in an up-close view with their faces turned away from the camera.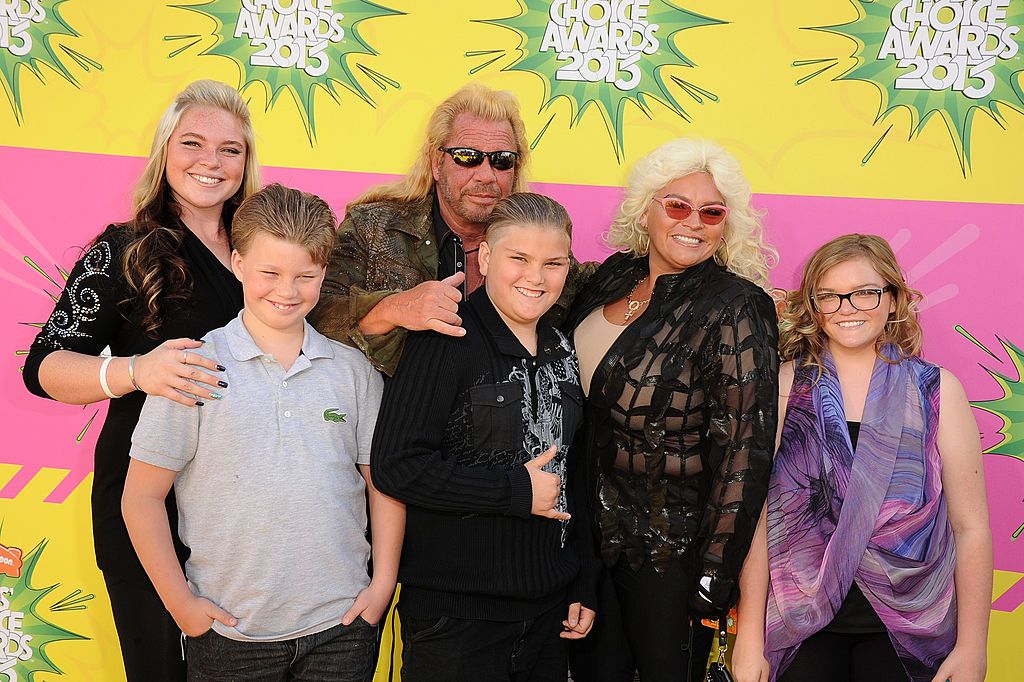 Duane and Beth Chapman and their family arrive at Nickelodeon's 26th Annual Kids' Choice Awards on March 23, 2013 | Photo: Getty Images
The birthday boy rocked an all-black outfit and shielded his face away from the sun with a black baseball cap. He had his hands around Bonnie's neck as he held her to his chest.
Bonnie looked radiant in a red sweatshirt while her honey brown straight hair reached her waist. She leaned into her man, holding him by the waist, and tilted her head upwards for the kiss. She gushed in her caption:
"I didn't realize it's almost been 3 years with Diego. I'm grateful for the continuous support he's provided me. I normally don't post this, but he's finally turning 25 tomorrow!..."
Bonnie is the young adult daughter of the famous American bondman Dog and his late wife and partner, Beth Chapman. The youngster, who is now 21, grew up on her family's TV show.
These days, she is pretty much living life on her own terms. The youngster recently celebrated a milestone as she moved into her own home. She took to Instagram to celebrate with fans.
She came through for her dad when he first announced that he was in a relationship.
Bonnie shared a beautiful photo of her glam-up as she presented a full makeup look indoors. The young adult informed her admirers that she was still figuring out the perfect angles for selfies.
It seems the joy of living in a new place was shortened after she came home from the hospital to see that her house was flooded. Bonnie was, however, not fazed, letting her Instagram fans know she was handling it fine.
She posted a lovely photo of herself wearing a sweet smile. The reality star relayed that her beauty hour helped lift her mood, and she already called the maintenance team to help with the damage at her home.
While she keeps showing an impressive level of strength, Bonnie also knows when to defend her loved ones. She came through for her dad when he first announced that he was in a relationship.
This came ten months after Bonnie's mom passed on. Although Dog once shared that he would not be with another person, he relayed that his new girlfriend, Francie Frane, helped him through his grief.
Bonnie gave her dad unwavering support as she clamped down on critics, letting them know that her dad was hurt and he needed to fill the void, and Frane was there for him.
Please fill in your e-mail so we can share with you our top stories!