Kamie Crawford Co-hosts 'Catfish' Star and Is a Former Miss Teen USA — More Facts about Her
Kamie Crawford has come a long way from the person she was a couple of years ago when she won the Miss Teen USA. She is more experienced and is now co-host of the "Catfish" show.
Kamie Crawford, a former Miss Teen USA, is one of the leading women in the ministry of body positivity and diversity. She has for years used her influence to spread the word about the importance of loving one's body and is not about to stop anytime soon. 
Crawford has experienced a lot of success in the pageantry world, which set her up for fame and popularity; of course, it came with its challenges, but it was nothing she could not handle.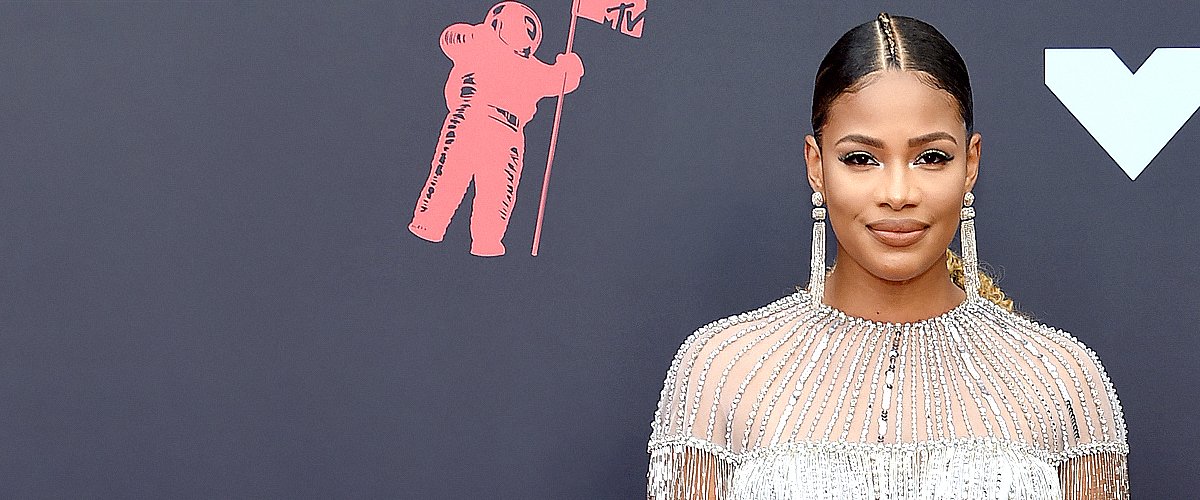 Now she has grown into a woman known for her love for everything concerning beauty, fashion, and investigative journalism— a passion she now indulges as the co-host of "Catfish: The TV Show." Find out more about her below.
HER BEGINNING
Crawford grew up in Maryland. She was one of six daughters born to a CEO father and an entrepreneurial mother. Growing up, she had a quick wit that allowed her to fire back responses to kids who would try to pick on her.
In 2010, she graduated from the Winston Churchill High school in Potomac, where she was the captain of their cheerleading squad. 
Crawford developed a love for pageantry in her teenage years. She was enchanted by them, astounded that young females could speak so "eloquently."
She ended up getting enrolled in the Miss Teen USA later in 2010— it was her first attempt, and she took home the trophy. By 2013, Crawford had signed a deal with JAG models and, two years later, graduated from Fordham University. 
THE PRICE OF WINNING
During her training as a beauty queen, Crawford learned to tame her sharp tongue. Competing in beauty tournaments required her to remain unbiased in all situations, and she had to change the way she spoke. 
There was a spark between Crawford and Dilliard, and with time it grew into an inferno that has now consumed them.
Speaking about it, she once revealed that "It's a different way of speaking so that you don't offend anybody. You have to always see both sides of everything." 
She was expected to take on the world with a smile ever present on her face and "got a lot of flak" from those who needed her body, a size six to look like a size zero. 
She restricted her diet and put her body through hell to maintain an acceptable figure— something she has vowed never to do again.
HER NEW CHUTZPAH 
It took some time for Crawford to unlearn all the pageant training drummed into her as a teenager, but it is exactly what she's done. 
Her slippery tongue is once again free to make intelligent comebacks— a skill she has been putting to good use as a co-host on the famous MTV show "Catfish: The TV Show."
The show is centered around helping people in online relationships determine if their digital partners are who they say. Crawford first got involved with the franchise in 2018 after she got a call from its producers.
She was drafted as part of a rotating cast of guest hosts, but fans loved her so much that the producers made her a permanent fixture for the eighth season. 
Crawford replaced Max Joseph, who exited the show on good terms to focus on his career as a filmmaker. Now, she moves around the country with her co-host Nev Schulman, investigating cases and making her opinions heard. 
HER LOVE LIFE
Crawford is not only doing what she loves; she is also with who she loves and is quite happy with the way things are going.
She calls her beau "G," but his real name is Gordon Dilliard, and he is a famous person in the music industry who has reportedly worked as a manager for prominent artists, including Doja Cat. 
Crawford met him in 2016 and thought they had similar characteristics. She believes herself to be a "serial monogamist" who has dedicated time to discovering herself— this may or may not have been prompted by the heartbreak she dealt with in 2015. 
There was a spark between Crawford and Dilliard, and with time it grew into an inferno that has now consumed them. She has described him as an incredible person who always pushes her to go further while giving her the space she requires. 
The couple seems to be in it for the long haul. They have joked about the subject of marriage, but there has been no news of that happening.