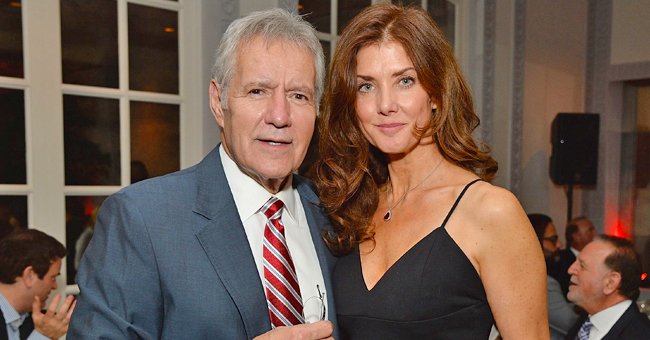 Getty Images
Alex Trebek's Widow Reveals What Inspired the 'Jeopardy!' Host Just before His Death
Jean Trebek reflected on her husband's life during an interview with Today, saying that the last days of his life were marked with an influx of appreciation and recognition.
Six months after the iconic "Jeopardy!" host Alex Trebeck passed away, his wife Jean Trebek is opening up about her husband's legacy and how she is working to maintain it.
Jean shared that Alex could see the love and appreciation that his fans had for him in the days leading up to his death. The game show host died at the age of 80 after battling pancreatic cancer.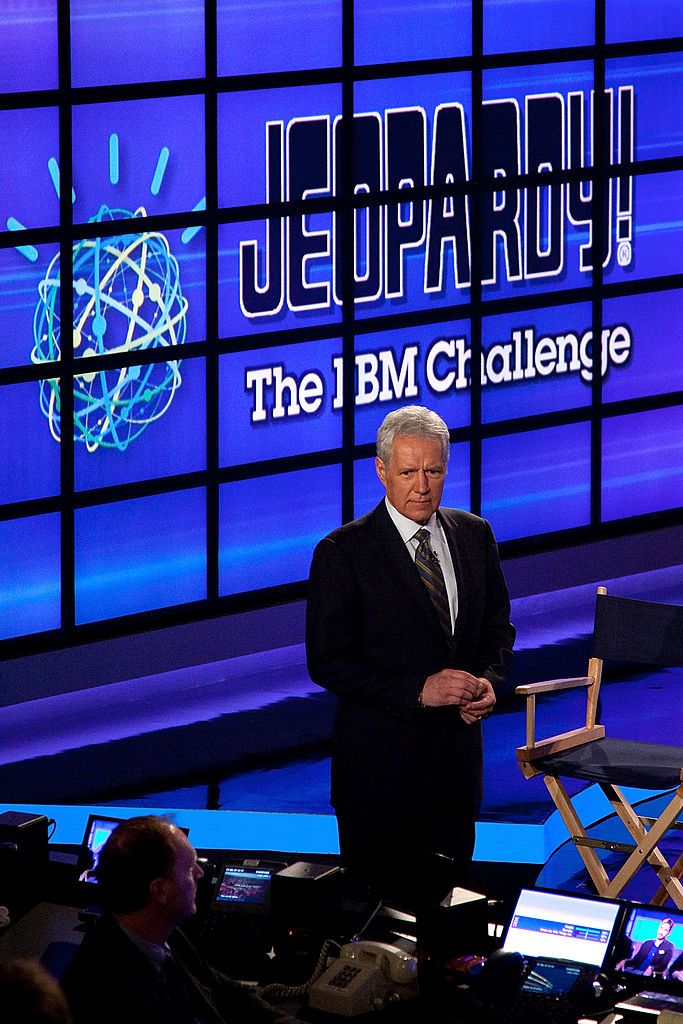 Alex Trebek at a press conference for Man V. Machine "Jeopardy!" competition at the IBM T.J. Watson Research Center on January 13, 2011. | Getty Images
Alex was an integral part of the popular game show since stepping in as host in 1984. He remained in that position until his death, and his fans honored him for his immense contribution in his last days.
Jean shared that her husband found great inspiration in the warm response he received from his fans in the time leading up to his death. The late host's wife said:
"He got to really see the outpouring of love and admiration that he gave to the world... And I know that that was in and of itself a huge inspiration for Alex."
The appreciation that Alex received from his fanbase was only a return on everything that he poured into his work at "Jeopardy!" and beyond that. His colleagues attested to the impact that he made during his time at the game show.
The "Jeopardy!" host had a single regret when it came to his love story with Jean; that he didn't meet her sooner
In the episodes that followed his death, former winner Ken Jennings, who tried his hand at host the game show, and executive producer Mike Richards shared what an inspiration Alex was to them.
Now living in the wake of Alex's death, his wife is now building on his legacy. Alex's philanthropic work is living on as Jean is picking up the baton. The Valley Rescue Mission's Trebek Center was recently dedicated to Alex.
Jean was with her husband as he neared his end, just as Alex wanted it to be. In his last video update, he elaborated about a huge help she had been to him during his battle with cancer. He described his wife as follows:
"My wife and soul mate, Jean, who has given her all to help me survive."
Alex wasn't afraid to gush about his wife, who he met when he was 47, and she was 23. Jean was working as a bookkeeper for a mutual friend when their paths crossed.
Their relationship led to a marriage that lasted three decades despite their worries about the significant age difference that separated them by 24 years. They tied the knot in 1990 and never looked back.
The "Jeopardy!" host had a single regret when it came to his love story with Jean; that he didn't meet her sooner. Alex expressed that he wished for more years with his wife but other than that, he couldn't have been happier.
Alex met Jean while he was still recovering from his divorce from Elaine Callei Trebek. Alex and his second wife expanded their family and shared Matthew, 29, and Emily, 27.
Please fill in your e-mail so we can share with you our top stories!