Dennis Quaid Is a Loving Dad to 3 Kids, Including Twins — Glimpse at Actor's Blended Family
Dennis Quaid is known for his role as the father of mischievous twins in the iconic 1998 film "The Parent Trap," but it's not just a character for him because he is the dad to twins in real life too. 
Dennis Quaid is a beloved actor on the screens at home, but he is also a family man who has a special relationship with his three children, Jack, Zoe, and Thomas.
"The Day After Tomorrow" star walks the extra mile for his kids and has always been open about enjoying parenthood and always ensuring that Jack, Zoe, and Thomas remain a priority for him.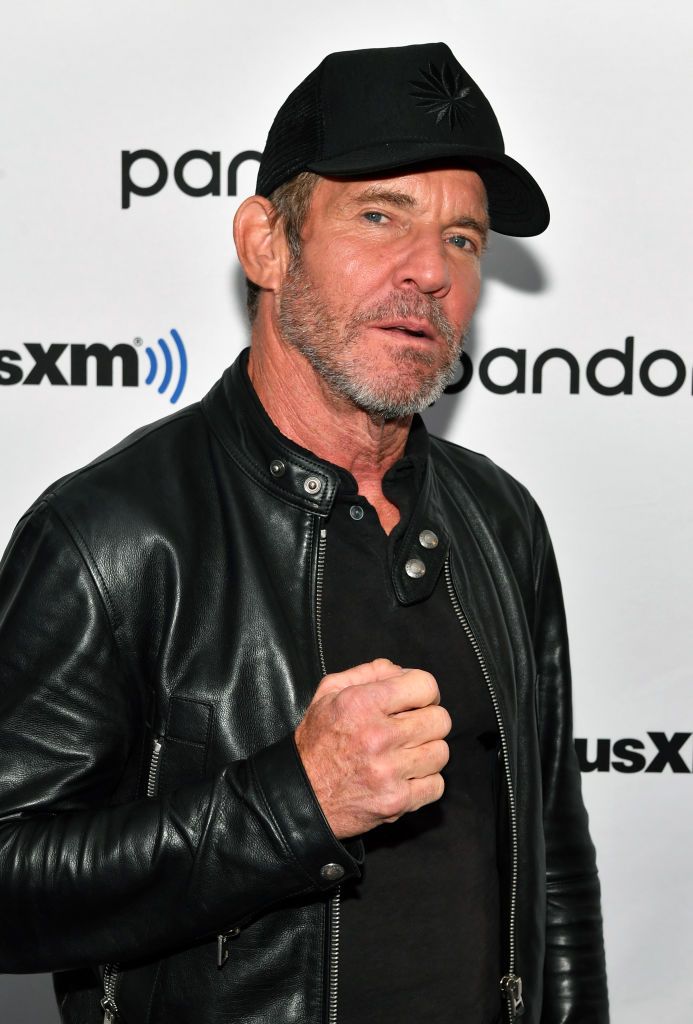 BECOMING A DAD
Quaid stepped into fatherhood when he welcomed his firstborn, Jack, with his second wife, Meg Ryan, in 1992. Being a dad came naturally to the "Parent Trap" star, and it was a role he thoroughly enjoyed. Quaid shared: 
"I love being a dad, and I'm good at it. Kids teach you about life, like how not to focus on yourself so much." 
Quaid and Ran were married for a decade before they decided to call it quits and didn't extend their family any further than Jack. It wasn't until the actor tied the knot for the third time with Kimberly Quaid that he could enjoy becoming a dad again. 
STRESS-FREE
The Golden Globe nominee revealed that tackling fatherhood a second time when his twins Zoe and Thomas arrived in 2007 was a much smoother experience than when he was a first-time dad. 
Quaid has been very particular about keeping his younger son and daughter out of the spotlight.
Quaid was older and more experienced at the game of raising children; hence it wasn't as stressful as it had been when he was still learning the ropes with his first son, Jack. 
NEW MARRIAGE
Despite sharing the joy of their twins, Quaid and his second wife couldn't make things work. Kimberly filed for divorce in 2016 after more than 10 years of marriage to the award-winning actor. 
Quaid, 67, didn't wait too long before finding a new love to welcome into his life. By October 2019, he was engaged to the 27-year-old Laura Savoie. The two exchanged nuptials last year, and Quaid couldn't stop gushing about his bride, saying: 
"It was beautiful. Just looking into her eyes, she was the most stunning bride."
DOING LIFE
While their dad is off venturing into his fourth marriage with Savoie, Quaid's children continue with life as usual. Jack is pursuing his own acting career, making his big-screen debut in "The Hunger Games." 
The 29-year-old is also the host and producer of his own podcast titled "Hero Club." He has also taken on voice acting, taking on gigs such as voiceovers for video games and cartoons. 
Quaid has been very particular about keeping his younger son and daughter out of the spotlight. The twins are turning 14 this year and are well on their way to becoming fully-fledged teenagers. 
The twins' mother has been taking care of them with the $14 000 child support she earns from Quaid each month, which was the amount settled in the divorce and the $2 million payout.