Twitter Users Slam Prince Charles for Cutting Meghan Markle Out of Archie's Birthday Post
Twitter users are slamming Prince Charles for using a photo without Meghan Markle to celebrate Archie's second birthday last week. 
Prince Charles celebrated his grandson Archie's second birthday last week on May 6, 2021. However, Twitter users were quick to notice that the Prince of Wales excluded Meghan Markle from his tribute. 
Prince Charles's Twitter page shared a photo of him and his son, Prince Harry holding Archie at his christening. However, Markle was cut out of the photo, and Twitter users were not happy about it.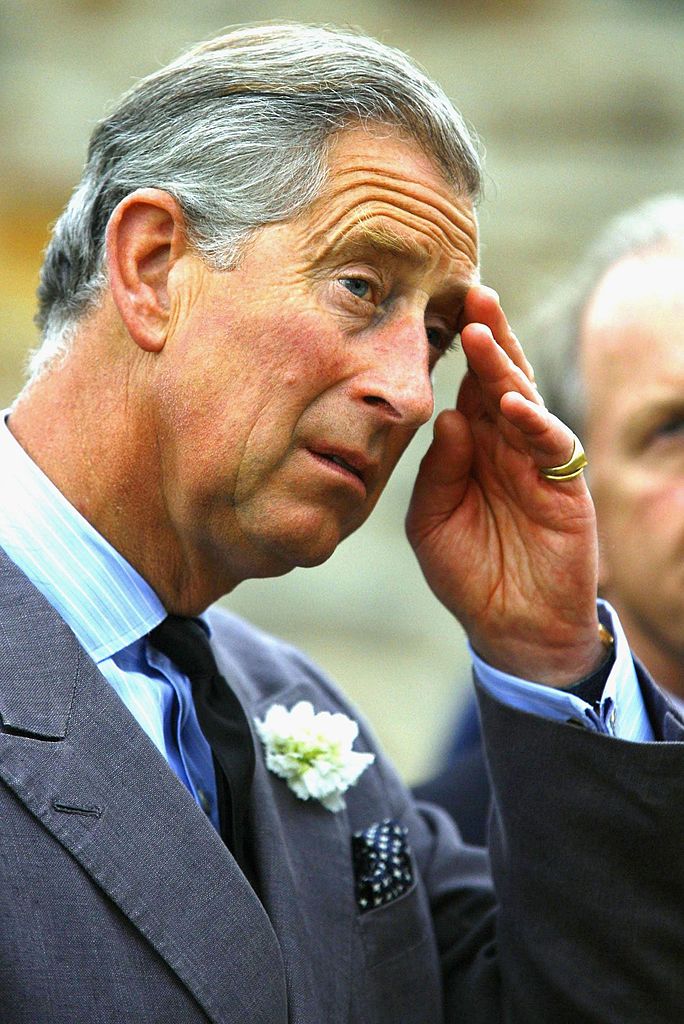 The photo in question never featured Markle. The Duke and Duchess of Sussex actually shared the same photo on their Instagram page to wish Prince Charles for his birthday in 2019.
The Twitter page of Prince Charles and Camilla, Duchess of Cornwell, kept Archie's birthday message very short as it was only contained seven words and read:
"Happy birthday to Archie, who turns two today."
Happy birthday to Archie, who turns two today. 🎂

📸 Chris Allerton pic.twitter.com/HwvTBzphJu

— The Prince of Wales and The Duchess of Cornwall (@ClarenceHouse) May 6, 2021
Royal followers were speedy to respond to the content of the Twitter post. While some noticed Markle was not in tribute to Archie, others pointed out that the tone of the message sounded cold.
One user remarked that the photograph was lovely but asked where Markle was. It seemed many users were wondering the same thing as a few questioned why Archie's mother was not in the photo. 
According to royal expert Angela Levin, Prince Charles apparently has plans to cut off Prince Harry and Markle.
Lovely picture, but where is Meghan on the picture?

— Winsome Okafor (@WinsomeOkafor) May 6, 2021
Another user questioned why Prince Charles had not referred to Archie as his grandson. They noted Charles had made many mistakes himself and that excluding Markle was not helping his position. 
One critic shared the same sentiments of the above user as they wrote that Prince Charles was referring to Archie as if he was not a relation to him, as the Twitter user explained:
"This is you grandson and you just referred to him plainly as Archie as if he's of not relation to you. What happened to 'Happy birthday to my grandson, Archie?'"
Why would you not call him your grandson and why cut his mother off. You have made a lot of mistakes yourself or have you forgotten that. This is not helping at all.

— Jo Meadows (@JoJoyce1) May 6, 2021
Markle was included in the photos used for the posts shared for Archie's birthday by other royal family members. Prince William and Kate Middleton shared a family photo from Archie's christening. 
The Royal Family official Instagram page shared a photo of Markle and Prince Harry with their son for the page's birthday tribute. The photos are all over a year old as Archie has not seen his father's family since the Sussexes moved to California. 
According to royal expert Angela Levin, Prince Charles apparently has plans to cut off Prince Harry and Markle from the royal family in a plan to cut down costs and the monarchy. 
Following Prince Philip's death, Prince Charles had picked up more responsibilities, including making plans on how the royal family processes might run in the future and who taxpayers will pay.