Sam and Aaron Taylor-Johnson Prove 23-Year Age Gap Is Just a Number — Inside Their Love
Aaron Taylor-Johnson has been married to his wife for nearly a decade. The fact that she is 23 years older than him bothers other people more than it upsets them.
Born in London in 1967, Sam Taylor-Johnson worked as a bartender and dresser at the Royal Opera House before eventually turning to photography, film, and video in the early 90s.
In 1997, she exhibited one of her pieces at the Venice Biennale, and she took home the Illy Café Prize for Most Promising Young Artist. The following year, she got a Turner Prize nomination.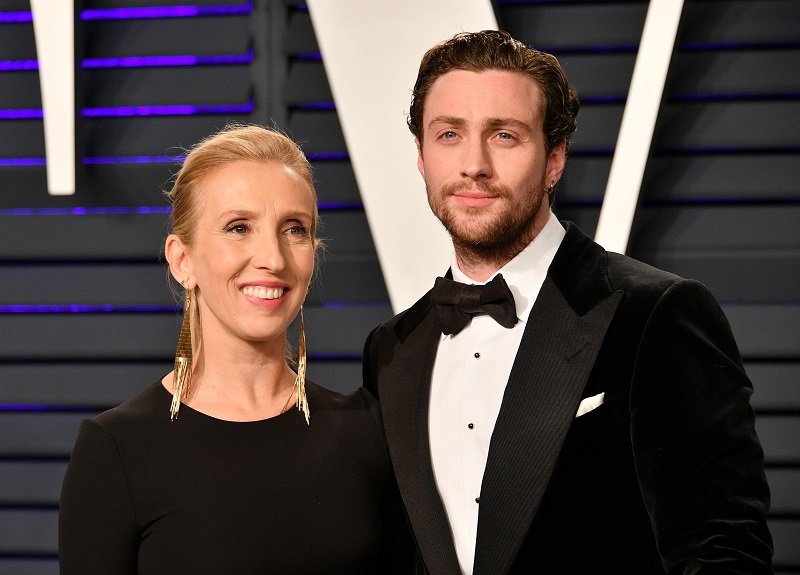 SAM TAYLOR-JOHNSON'S CAREER
Sam made her directorial debut in 2008 with her short film "Love You More." One year later, she directed her first feature movie, "Nowhere Boy," a biographical story about John Lennon's adolescence.
Her career skyrocketed in 2015 for directing "Fifty Shades of Grey," which broke the record for the biggest opening for a female director.
She's now one of the directors of "Solos," an upcoming sci-fi TV show starring Morgan Freeman, Helen Mirren, Anne Hathaway, and many other high-profile actors.
Although Sam's career has been nothing short of remarkable, her love life has attracted a lot of attention for over a decade, especially her relationship with "Avengers: Age of Ultron" actor Aaron Taylor-Johnson.
AARON AND SAM'S RELATIONSHIP
Even their first meeting was unconventional. 18-year-old Aaron wanted John Lennon's role on "Nowhere Boy," but Sam wasn't available to see his audition because she had just separated from her first husband and was moving out of their shared home.
Aaron could not push the date forward as he had a tight schedule (he was filming "Kick-Ass"), so she invited him to her house to audition. As soon as she opened the door, she knew Aaron was "the guy."
Their relationship has been criticized for their 23-year age gap.
According to Sam, she knew Aaron had researched and prepared for his audition just by seeing the way he was standing and listening to a few of his words.
While the couple felt an "intense connection" from the start, they kept things professional while working together. Still, everybody on set knew they had something special.
In 2009, when they finished the film, Aaron told Sam he was going to marry her. It is important to point out that they had never gone on a date or even kissed at that point. Aaron Taylor-Johnson explained:
"And a year to the minute after we met, exactly one year to the minute, I got down on one knee and asked her to marry me."
THEIR 23-YEAR AGE GAP
In 2013, the couple tied the knot at Babington House, England, making Aaron the legal stepfather of Sam's two daughters from her first marriage. Unfortunately, their relationship has been criticized for their 23-year age gap.
Aaron once labeled the attention as "intrusive." However, since he's been dealing with the same problem for years, he learned to ignore people instead of surrendering to a more aggressive reaction when asked questions he doesn't like.
Sam added she would be the unhappiest person if she gave "a second thought" to other people's opinions. She said her romance with Aaron worked better than her previous marriage and has lasted longer than some of her friends' relationships.
Due to all the scrutiny, Aaron Taylor Johnson and his wife have kept the details of their life together under wraps, but we know they share two children apart from Sam's daughters from her previous relationship.
In 2018, Aaron remarked just how much he loved his family by saying that acting was his first love and passion as a young man, but Sam and their children became their priority and life.
He focused on being a good husband and dad so much that he even considered quitting acting and becoming a stay-at-home father. Aaron once explained he got more fulfillment from being a parent than an actor.
Unfortunately, Aaron and Sam made headlines in April 2021 after putting their Los Angeles home for sale, making people speculate they were parting ways. So far, neither Sam nor Aaron Taylor-Johnson has confirmed or denied the split rumors.