Malcolm-Jamal Warner Keeps His Family Out of the Spotlight — Meet His Wife and Mother of His Only Daughter
Malcolm-Jamal Warner, known for his portrayal of Theo Huxtable in "The Cosby Show," is a protective husband and father. He has kept his wife's and daughter's identities away from the public eye, and he has a valid reason for it.
For a child star, Malcolm-Jamal Warner turned out fine. Unlike some kids who met fame early on in their lives and lost their dignity on the way, Warner has kept his head high for over four decades in Hollywood.
The actor who celebrated his 50th birthday in 2020 in the middle of a lockdown couldn't be happier with his life. He's doing a great job in the medical drama "The Resident," and he has a loving family always waiting for him at home. Here's what we know about them.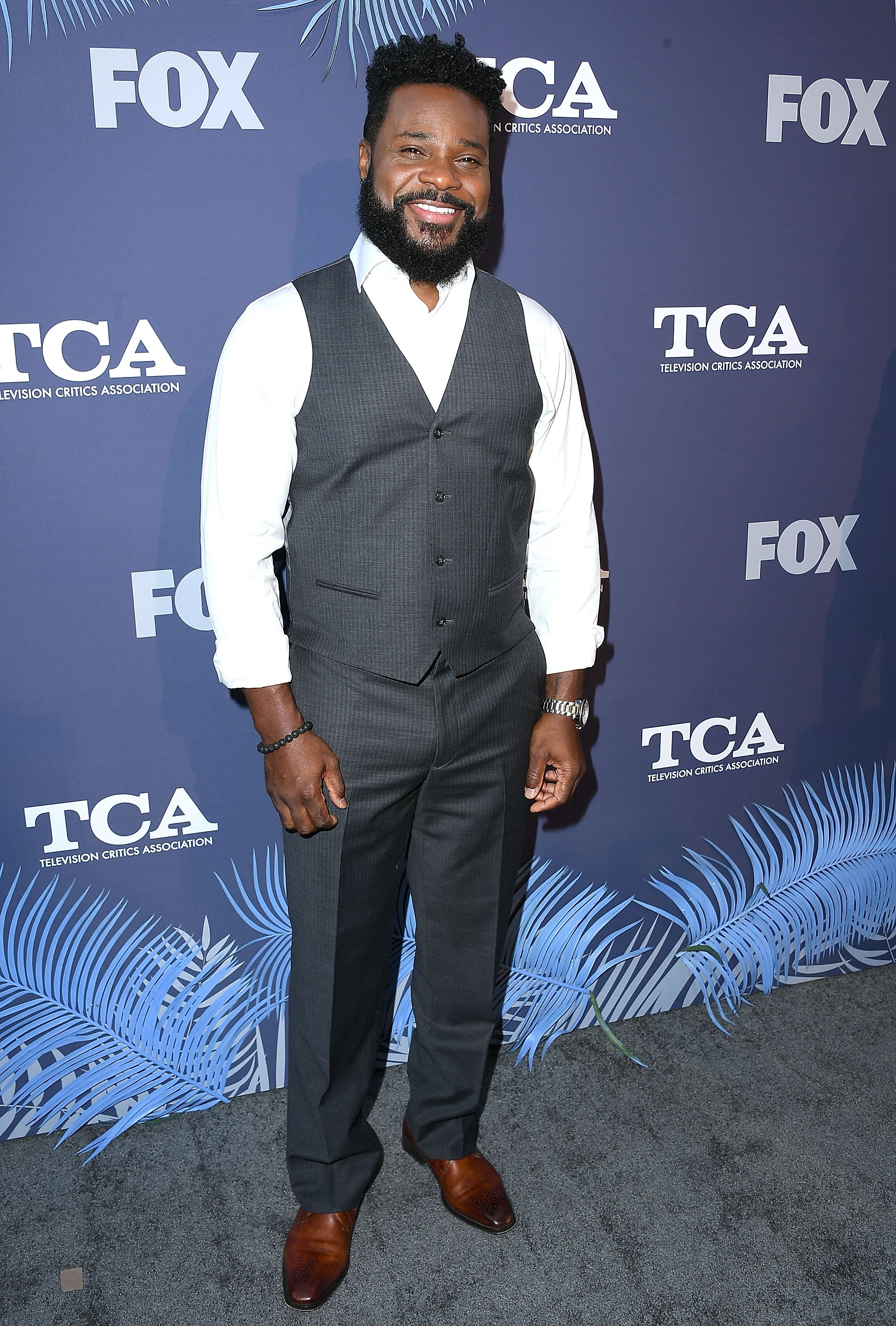 MALCOLM-JAMAL WARNER'S CAREER OVERLOOK
Although Warner is aware he will always be primarily known as Theo Huxtable, the middle child and only son of Cliff and Clair Huxtable in "The Cosby Show," his career goes way beyond that series.
Warner started acting in school productions before making his TV debut in 1982 at age 12, and two years later, he landed the role as Theo in the show that, unbeknownst to the cast and crew, would become a staple in American culture.
After "The Cosby Show" ended, Warner starred in "Here and Now" and later joined forces with Eddie Griffin in the sitcom "Malcolm & Eddie," which ran for four seasons in UPN.
He also starred alongside Tracee Ellis Ross on BET's "Reed Between the Lines" and is currently bringing Dr. AJ Austin to life on FOX's "The Resident." Talking about the role, Warner has stated that it's the first time he feels he's honing his craft.
Warner is also a poet, musician, and spoken word artist. But out of the many hats he wears, perhaps he's more proud of the one as father of family.
MALCOLM-JAMAL WARNER'S WIFE
Warner is a private person when it comes to his loved ones. After having a pair of somewhat public relationships with co-stars like Regina King and the late Michelle Thomas, the actor decided to keep his wife away from the spotlight.
Although he has started to share a bit more of his daughter's face, Warner still hasn't shared her name with the world.
Although he hasn't shared a proper picture of his leading lady with the world, Warner has given fans some tidbits about their relationship through Instagram photos with blurry faces and heartfelt captions.
Warner's wife is reportedly a lawyer, and they met in September 2015—the same month the actor released his album "Selfless," which contains a song where he expressed his longing for true love.
The pair met through a mutual friend and, on their first date, they both established that their relationship would be a "cool friendship," at most. Warner even mentioned right then that he didn't want to have kids, something they disagreed on.
However, five months later, they were already a couple, and Warner, who until then believed his life was going to be about "something bigger than family," had started to reconsider his future.
The couple got married somewhere between 2016 and 2017, but Warner has never disclosed a date or shared pictures of the joyous moment. They're still happily married, and he recently baked a cake for her birthday.
Warner once told Wendy Williams that he worked hard on his career and equally as hard to maintain a private life, and he has done an incredible job at that.
MALCOLM-JAMAL'S DAUGHTER
The couple welcomed a daughter in 2017. Warner first shared the news with a photo of his wife's baby bump on June 15, 2017, and while fans believed he was announcing the pregnancy, three days later, he shared the first photo of his baby.
Since then, Warner has been posting glimpses of his little family through Instagram. For Halloween 2017, for example, the trio visited a pumpkin patch donning matching skunk costumes, and in 2019 they went as elephants.
When he's not on set shooting a show, Warner can be found sharing precious time with his little princess. From playing Twister, washing dishes, dancing, playing dress-up, reading, and baking, this dad loves his daddy-daughter quality time.
Although he has started to share a bit more of his daughter's face, Warner still hasn't shared her name with the world. He made it clear in "The Wendy Williams Show" that he's not in a rush to do it either, saying:
"I have a lifetime for that, and I know it's going to happen eventually, so I want to keep her as much under the radar as I can."
It is not surprising that Malcolm's daughter is the ruler of their home, as the actor revealed in the "Rachael Ray Show" that the toddler even controls what music the family hears when they're in the car.
Malcolm-Jamal Warner has a lot of love for his little family, and although he was once scared of becoming a father, now he can't imagine what his life would be like without his two special ladies. Way to go, Malcolm!