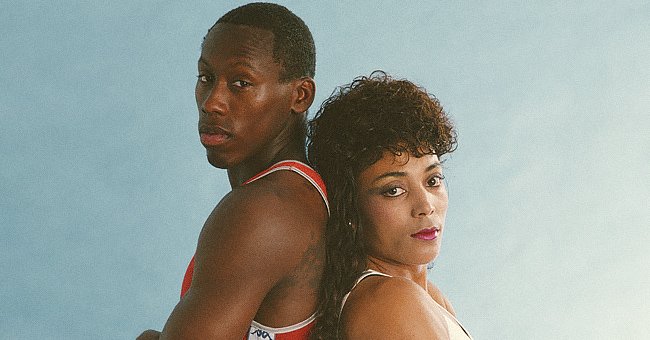 Getty Images
Florence 'Flo-Jo' and Al Joyner Were Once Called Track & Field's 1st Couple — Their Love Story
A pair blessed with premonition were torn apart when Florence Griffith Joyner, world record-breaking Olympian, was found dead by her husband in bed, their little girl securely tucked in her arms.
Florence "Flo-Jo" Joyner and Al Joyner, both prolific Olympic gold medalists, were once referred to as track and field's "1st couple". This is their love story.
Al initially met Florence in 1980, and the moment was forever stuck in his mind. They eventually became a serious couple in the mid-'80s after many years of unabated courtship from Al's side.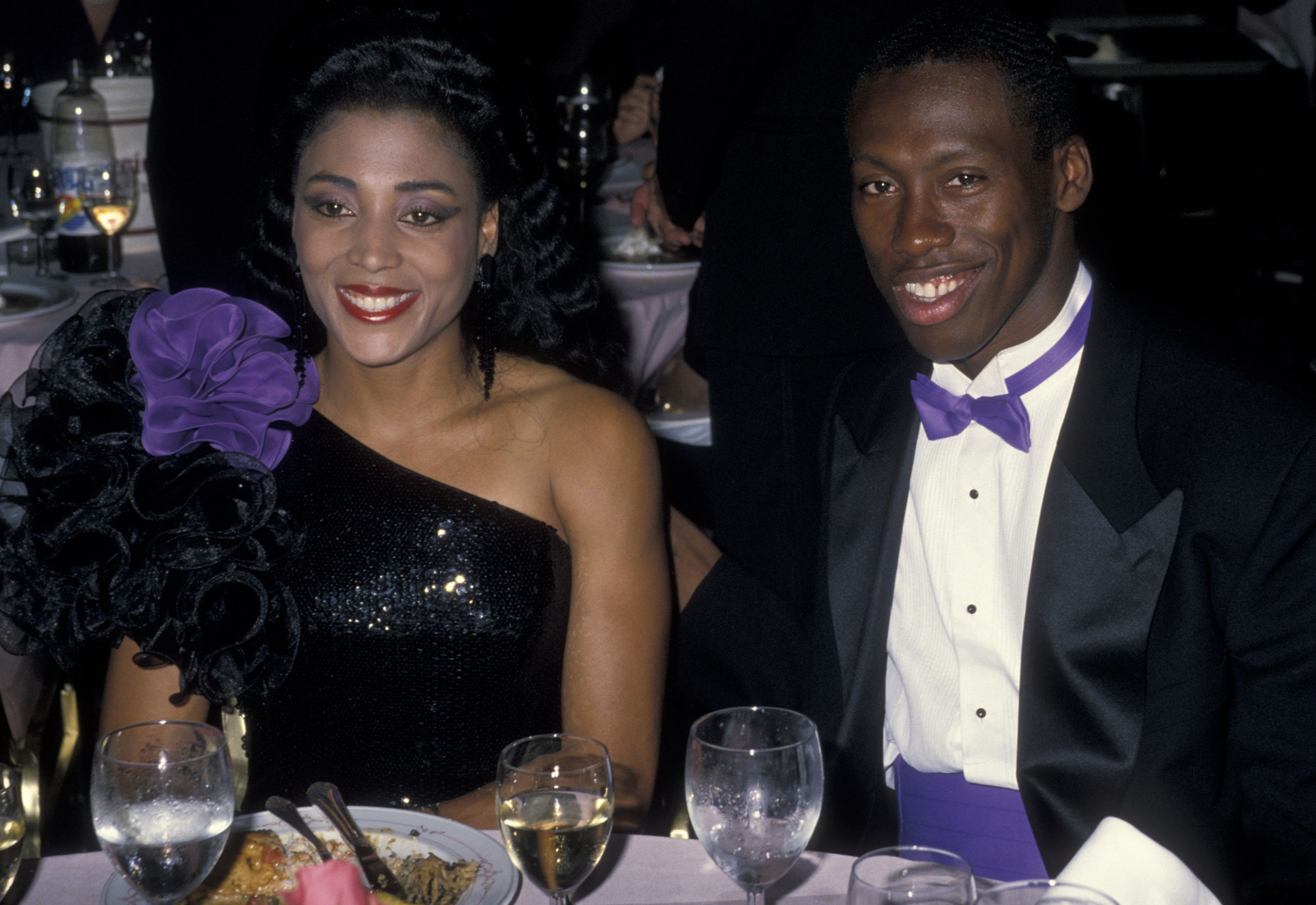 Athletes Florence Griffith-Joyner and Al Joyner at the Annual Woman's Sports Foundation Awards on October 17, 1988 in New York City. | Photo: Getty Images
The athletic pair exchanged their vows in the late 1980s. This was another golden achievement for Al, who long before had reputedly and affirmingly uttered the words:
"That's the girl I'm going to marry.'"
The two eventually had a little girl, naming her Mary. She was named after Al's mother who had passed away before she could meet her daughter-in-law and granddaughter.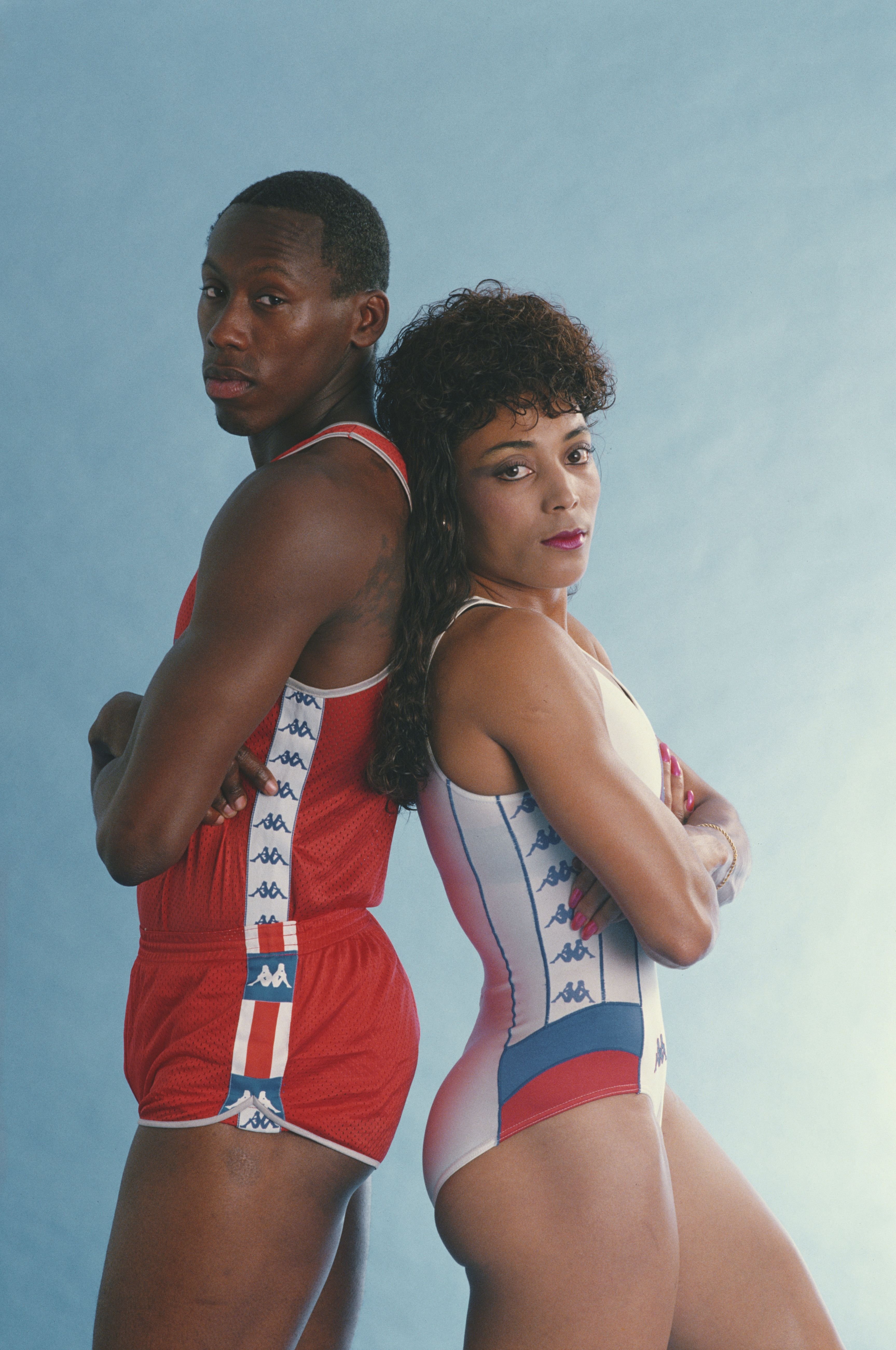 Florence Joyner poses for a portrait with Al Joyner on April 5, 1988 in Los Angeles. | Photo: Getty Images
Florence had this fortune-telling flair, almost having predicted her tragic death before it occurred. She would awake from horrible nightmares, seemingly plagued by her possible passing.
Many are suspicious, with allegations of performance drugs and some athletic chiefs wanting to strike her out of the record books.
Unfortunatunately, her dreams came true when Al tried to wake his wife up one morning, with no response. On September 21, 1998, she passed on due to a seizure while holding Mary in her arms in bed.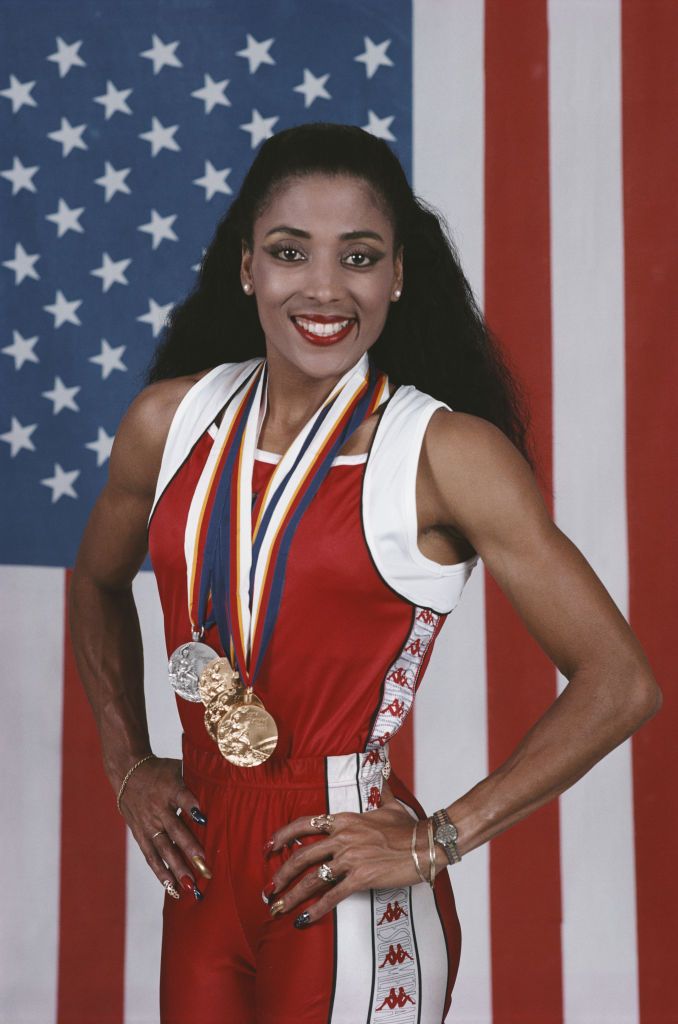 Florence Griffith-Joyner posing in front of the US flag on September 25,1988 in South Korea. | Photo: Getty Images
Mary was traumatized by the experience. Although Al promised his wife he would never remarry, he did, which set the young woman off on a particularly rebellious path.
She was given letters from her late mother by Al when she turned sixteen. Whatever they said, it inspired her to pursue music, auditioning for "America's Got Talent" and releasing original songs.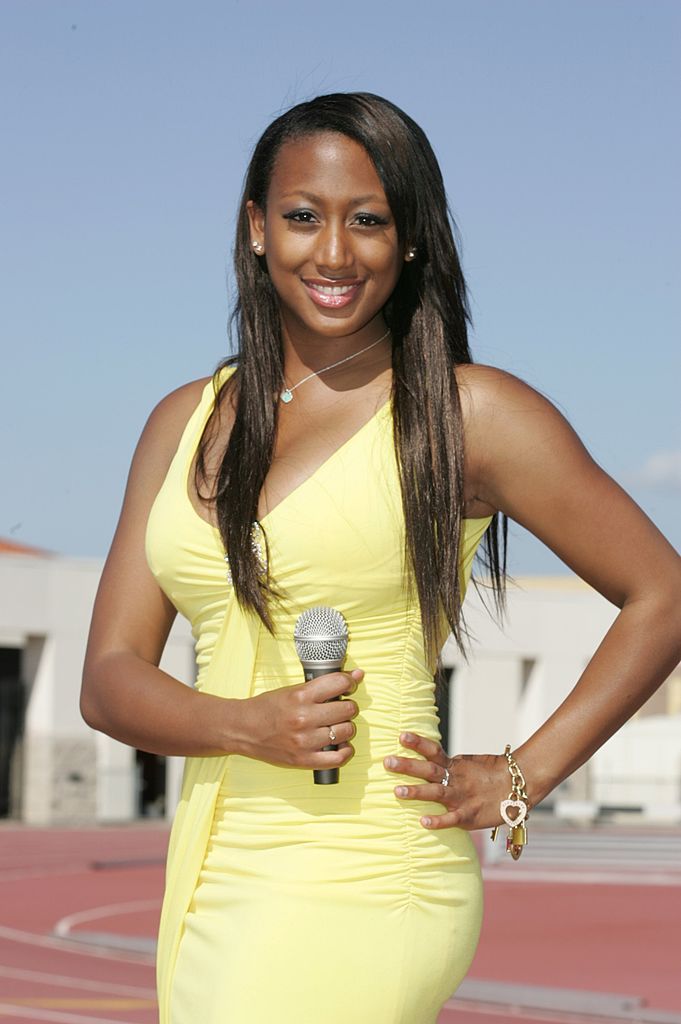 A portrait of Mary Joyner at the San Diego State track on May 15, 2011 in San Diego. | Photo: Getty Images
Al had his own way of dreaming that he shared with his late wife. He stated that he would always encourage Florence to visualize her goals, expressing:
"If you have a dream it does not become a reality until you actually put it on paper."
The track and field athlete also went on a mission to complete Florence's vision that she couldn't complete while alive. This included a book signing tour for her publication, "Running for Dummies."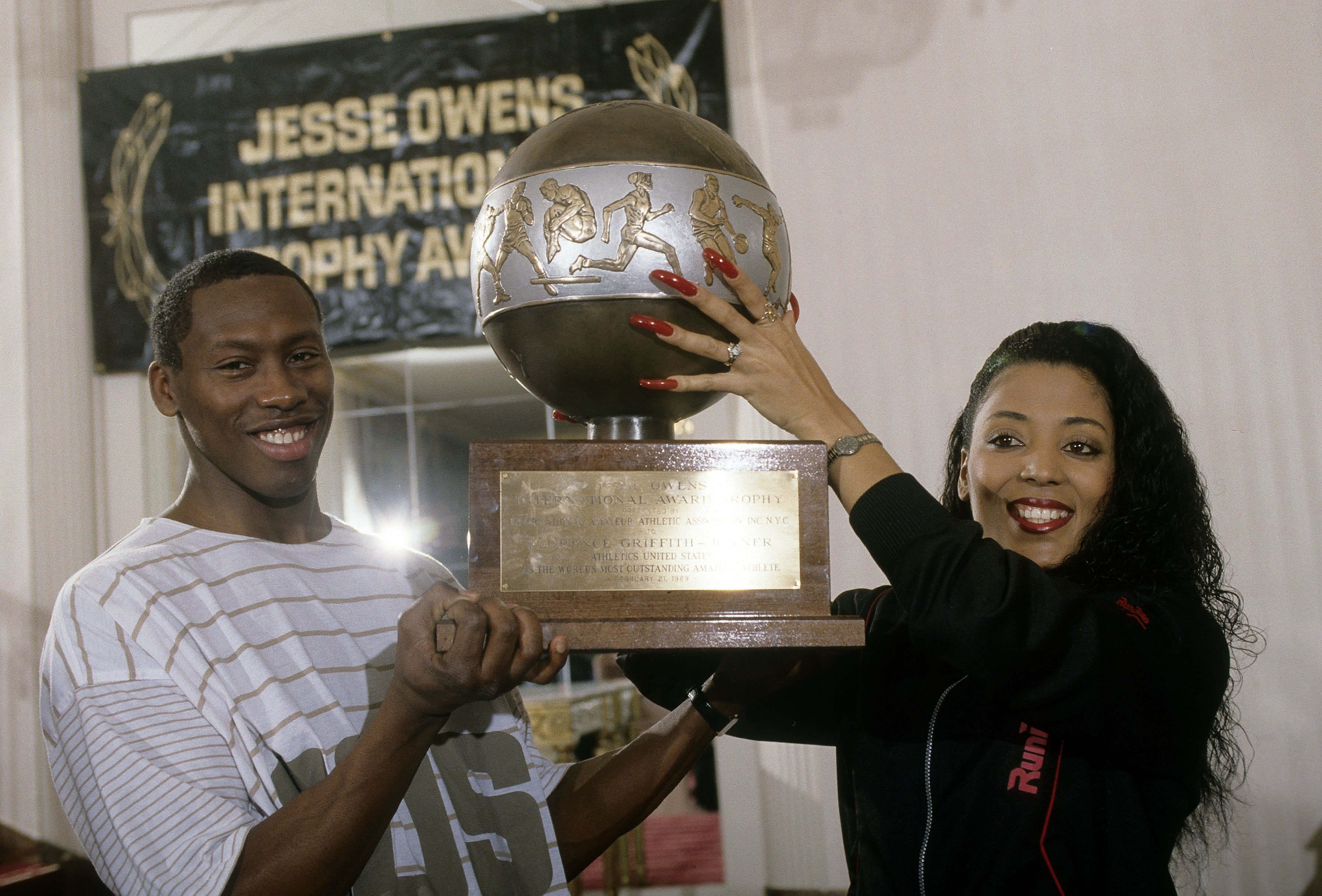 Florence Joyner with Al Joyner holding the "Jesse Owens International Awards Trophy" on February 21, 1989 in New York. | Photo: Getty Images
"Flo-Jo" is recorded as the fastest woman to grace the track. She set and still holds the world record in the 1998 Seoul Olympics sprinting 100 meters in 10.49 seconds.
Many are suspicious, with allegations of performance drugs and some athletic chiefs wanting to strike her out of the record books. Al has said that he will fight to the death to prevent this from happening.
Please fill in your e-mail so we can share with you our top stories!