Marjorie Harvey Shows off Her Youthful Side While Jumping with Her Grandson on a Trampoline
Marjorie Harvey was the ideal fun-loving grandma in a new clip on social media where she expanded some energy on the trampoline alongside her little grandson. 
Fashion icon Marjorie Harvey let fans know her inner child was still very much active as she inspired them with a lovely video of her and one of her grandkids having their fill of "trampoline fun."
While Marjorie defies her age daily with her ever-youthful looks, she proved in the delightful clip that she was also young at heart. The star enjoyed the bright afternoon playtime with her little grandson.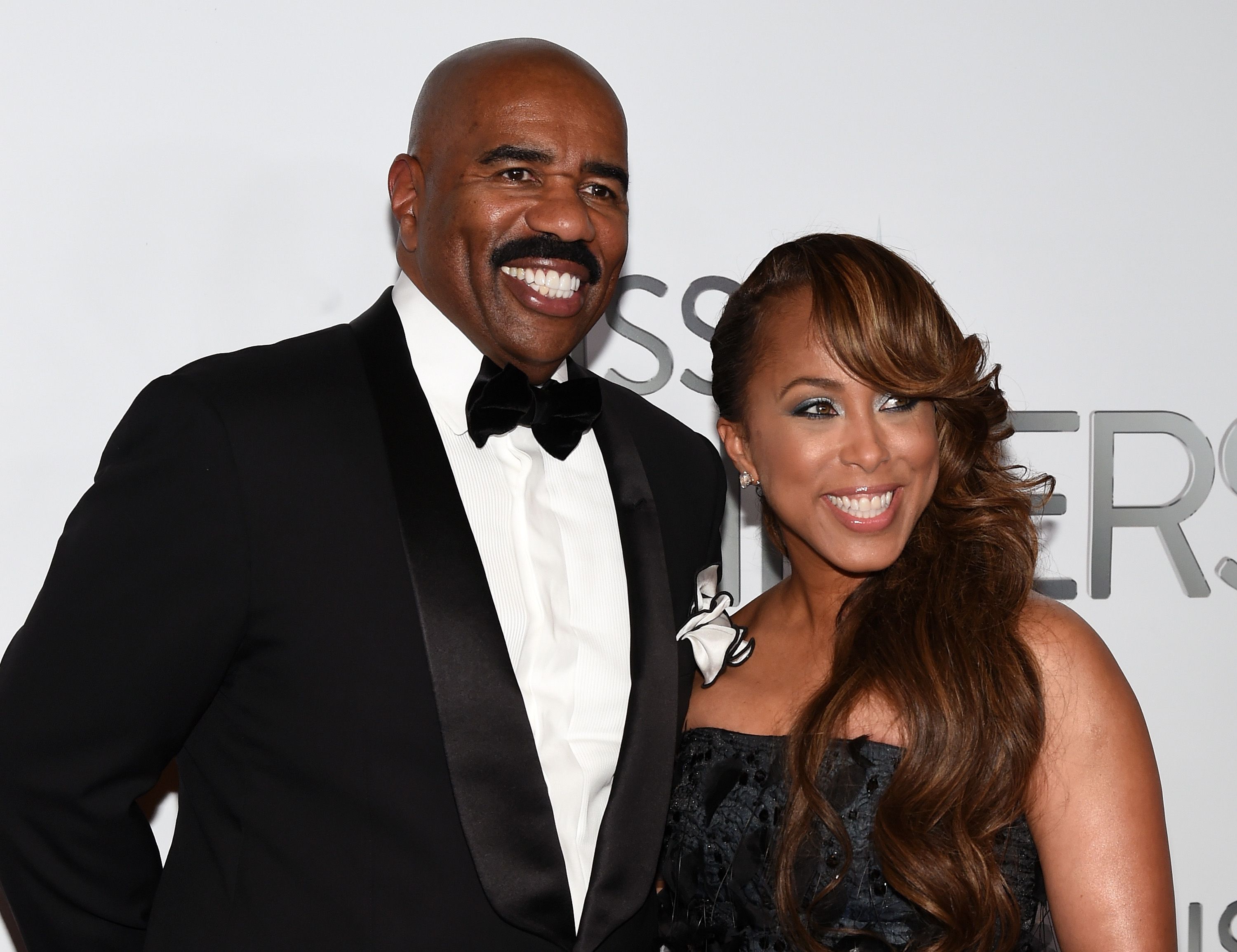 The pair were filmed hopping on a giant trampoline set in an open space. Marjorie rocked an all-black casual look of fitting pants and a Dior hoodie; she held her blonde locks back in a ponytail. 
The glam grandma and her little one held hands as they enjoyed the bouncy feel of the trampoline. At a point, the little boy looked like he needed to catch his breath as he got off, but Marjorie kept the energy up.
Soon, she increased the tempo of her movement, stretching out her legs like a ballerina. She leaped a few times with enthusiastic shouts as she called her grandson to join her again. 
Marjorie has a large family, and she never fails to show them off on social media. The fashion designer shares her large brood with TV icon Steve Harvey, whom she married in 2007.
He and Marcia stopped being man and wife in 1994, and he later married Mary Lee Harvey.
As of 2019, the couple had to quell divorce rumors milling around, and they seemed to come out even stronger. The duo first met in the '80s during one of Steve's stand-up shows, and he knew then that he would marry her. 
Years later, the pair tied the knot with seven kids in between them. These days, the fun-loving couple has expanded their family. Their son Jason is the dad to three kids; the other children, Karli and Morgan, are also moms. 
Before Steve and Marjorie said their I do's, they had already tried their hands at marriage in older times. Steve was married two times, first to Marcia Harvey in 1980, and they had three kids, twins Brandi and Karli and Broderick Jr.
He and Marcia stopped being man and wife in 1994, and he later married Mary Lee Harvey, with whom he had another son, Wynton. Steve and Mary Lee called it quits in 2005. 
When the "Family Feud "star married Marjorie, she was mom to three kids from her older marriage, and he adopted the three, Morgan, Jason, and Lori.