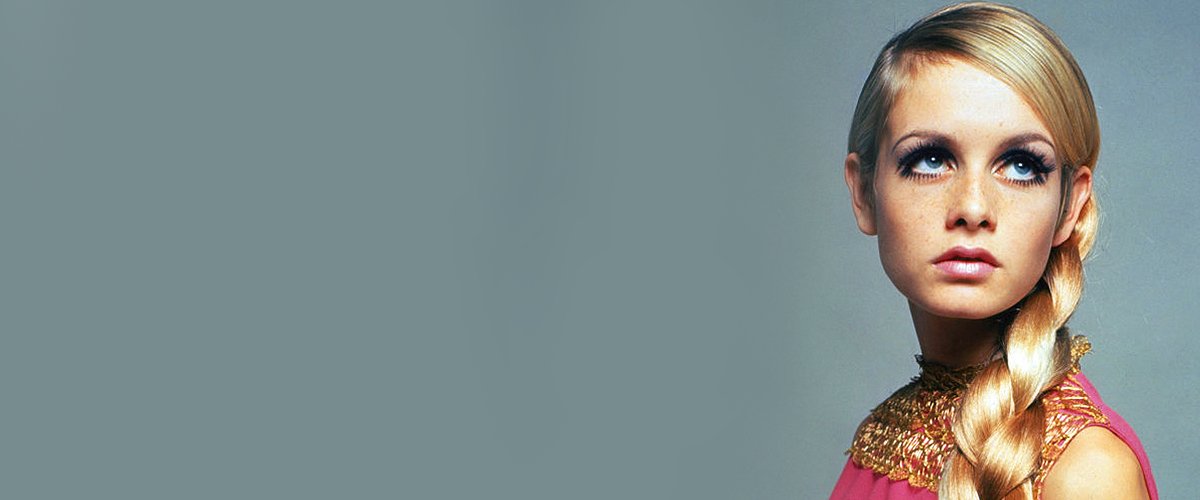 Getty Images
Leigh Lawson Is Iconic Twiggy's Second Husband — Facts about Model's Personal Life
The legendary British model Twiggy has been married twice. Her first husband, actor Michael Witney, passed away decades ago, and her second husband is actor Leigh Lawson. Take a look inside the model's personal life.
Once a British cultural icon, Twiggy, model, actress, and singer extraordinaire, became popular in her teenage years in the 60s. Although she was born Lesley Hornby, she became famously known as Twiggy for her widely adored thin build and androgynous features.
Over the years, Twiggy has been married only twice. First, to late actor Michael Witney with whom she shares her only daughter. Twiggy's spouse now is her second husband, actor Leigh Lawson. Learn about the model's two marriages and her beautiful family.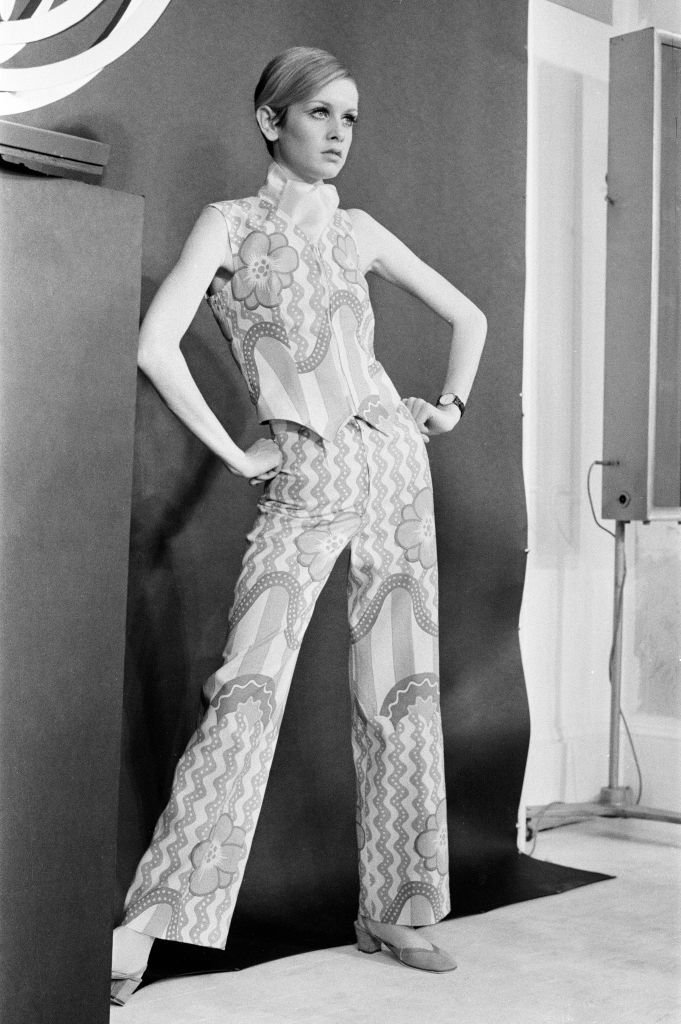 Twiggy's photoshoot as she launches new collection, The Twiggy Look Collection, London, February 16, 1967. | Photo: Getty Images
UNFORGETTABLE ICON NAMED TWIGGY
Following her many successful years as a model, Twiggy turned to acting and successfully built a long-lasting career for herself there. In an interview with the Guardian, she looked back at her rise to fame and the reason behind it. She emphatically said:
"I had a look – I can see that now – but I don't think I was beautiful. I wasn't trying to be that thin, I was perfectly healthy, but still."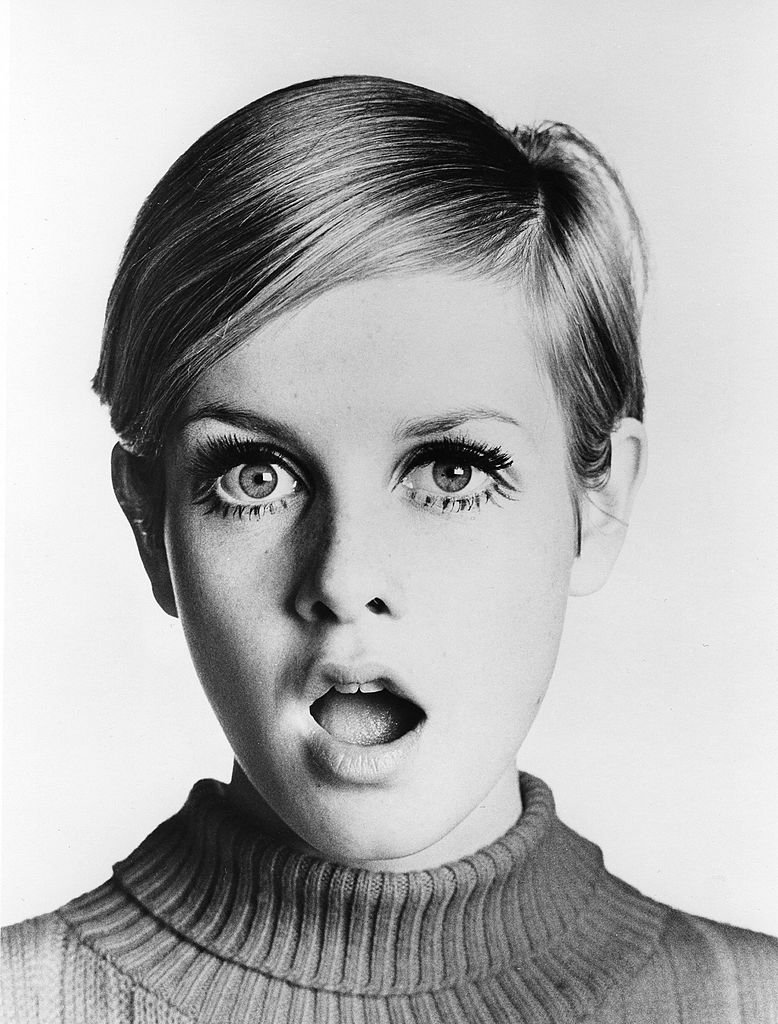 Twiggy poses for a portrait during the filming of "Twiggy in Hollywood" that aired in 1967 on ABC-TV, in Los Angeles, California. | Source: Getty Images
Of course, the model was being modest at best. Not only was she unbelievably stunning, but she was good at what she did. The woman could storm a runway in a way no one else could.
In those years, the legendary Twiggy racked up the fame, the wealth, and of course, the romance that came with being as iconic as she was. She got married to her first husband in the 70s and then her second husband eleven years after.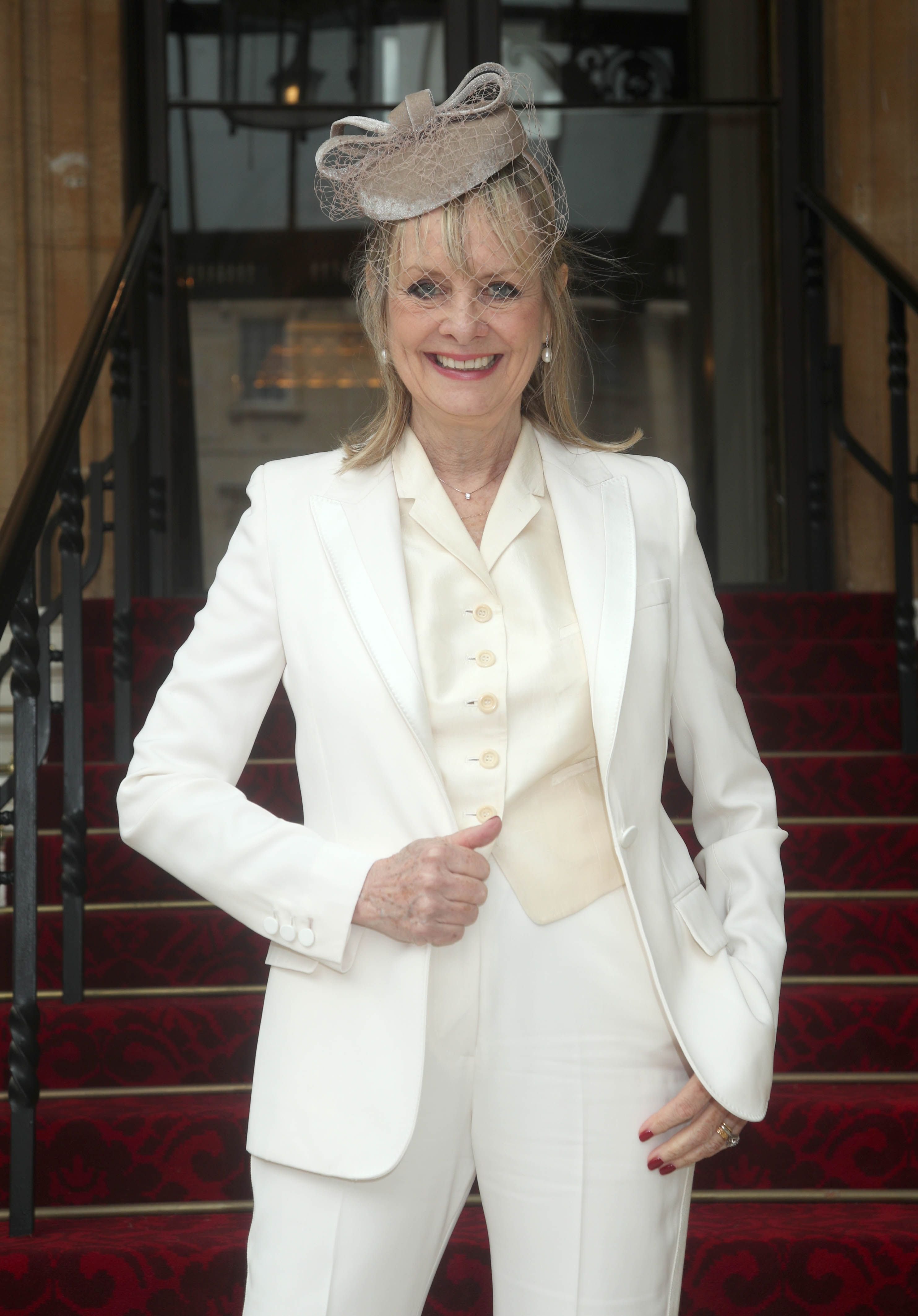 Lesley "Twiggy" Lawson arrives at Buckingham Palace where she will be made a Dame Commander of the Order of the British Empire for services to fashion, the arts and charity, during an Investiture ceremony conducted by the Prince of Wales on March 14, 2019 in London, England. | Source: Getty Images
FIRST HUSBAND AND MARRIAGE
In 1977, Twiggy got married to the first of her two husbands, film and TV actor Michael Witney. The pair welcomed their first and only child, their daughter, Carly, a year after they tied the knot.
The pair showed off their close bond while designing an incredible range of pieces for high street giant Marks & Spencer.
Witney and Twiggy remained happily married until about five years after their daughter was born when Twiggy's husband tragically passed away.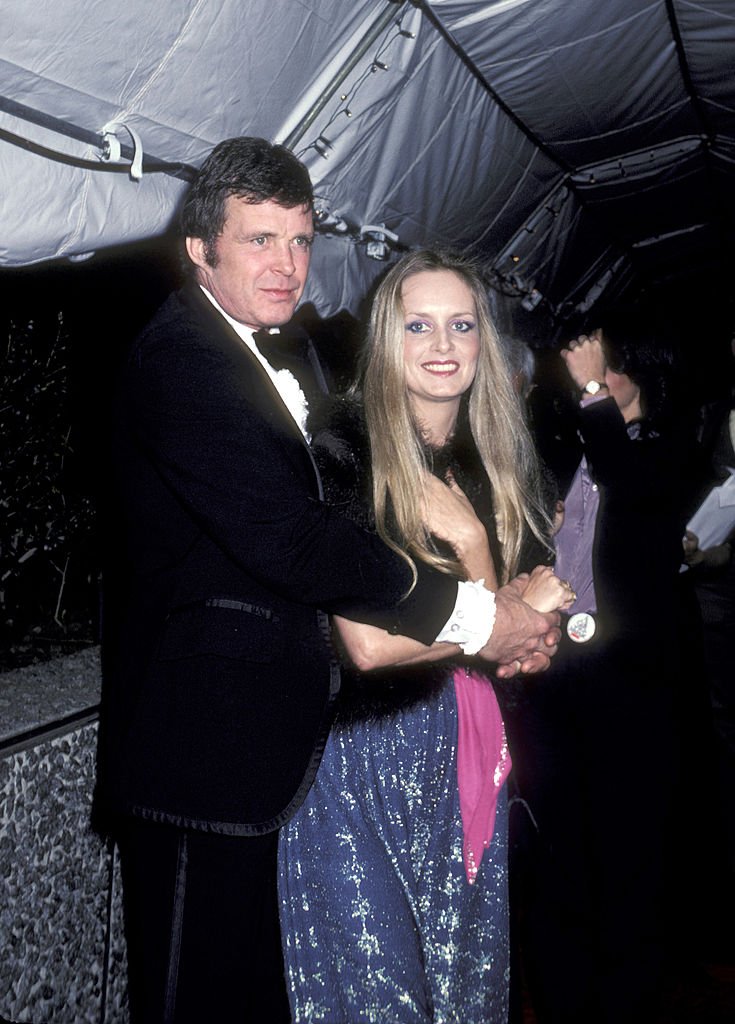 Michael Witney and Twiggy Lawson at the "A Gift of Music" LA Bicentennial Tribute to men and women event on April 25, 1981 | Photo: Getty Images | Photo:
At 52 years old, Michael Witney collapsed in a New York restaurant on a fateful Wednesday night. The actor was with his then-4-year-old daughter, Carly, and his wife, Twiggy, when he suddenly died. This came two days before Carly's fifth birthday.
According to reports that followed, Witney was first rushed to the emergency room at Bellevue Hospital where the doctors did their best to revive him.
Several decades later, an already-grown-up Carly opened up about that particularly tragic experience of seeing her father die in front of her as a child. She revealed that the grief did not fully set in until months after the incident when her pet hamster died.
She started writing notes attached to balloons as she believed her father was in the sky. Witnessing something so shocking and heartbreaking together made Carly and her mother closer than ever. Describing the bond they share, Carly said:
"I think we're especially close because I'm an only child, and we went through a terrible experience."
In 1984, Twiggy met her second husband, Leigh Lawson. She explained the sweet beginning of their story, revealing that her friend, director Peter Hall, was directing a movie Lawson was starring in.
Four years later, they worked on the film "Madame Sousatzka," and later that year, they tied the knot on Long Island, New York. After they got married, Lawson, who has a son named Jason, went on to adopt Twiggy's daughter, Carly. She eventually took his surname.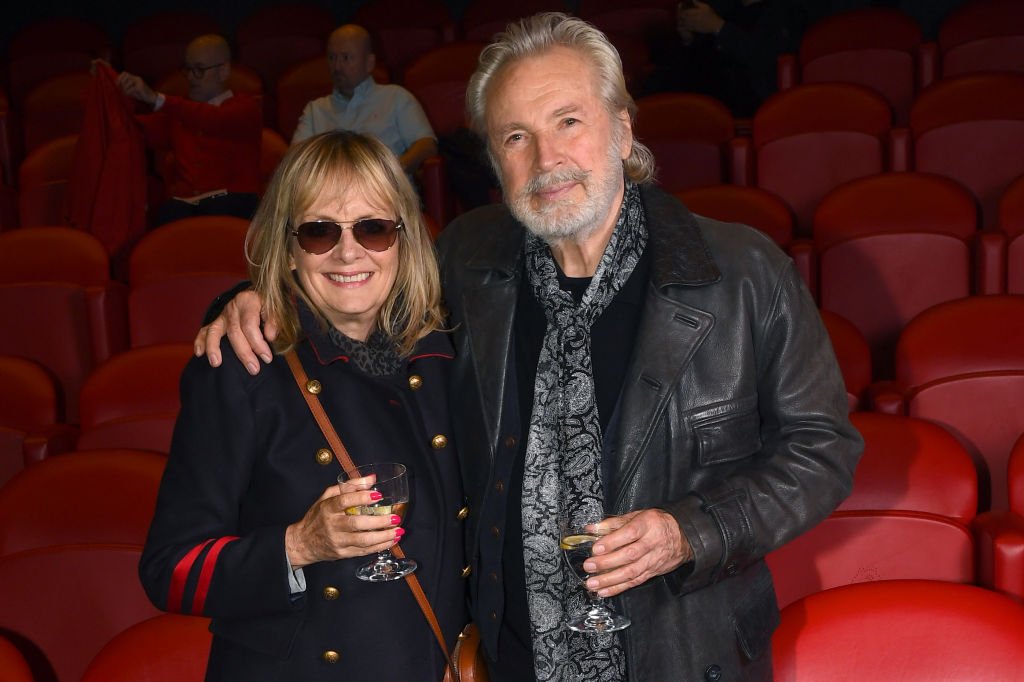 Twiggy and Leigh Lawson attend a Pavarotti documentary screening at Soho Hotel on June 11, 2019 in London | Photo: Getty Images
Today, Twiggy is still happily married to her sweetheart, Lawson. Now 71 years old, the model resides with him in London and is a proud grandmother to her daughter and stepson Jason's children.
The pair showed off their close bond while designing an incredible range of pieces for high street giant Marks & Spencer. Twiggy and her family have had quite an eventful past, but today they are as happy as they can be.
Please fill in your e-mail so we can share with you our top stories!