Serena Williams & Her Husband Alexis Ohanian Pose in a Mirror Selfie Promoting 'S' Logo Masks
Serena Williams and her husband recently warmed many hearts after a picture that captured them spending time together surfaced on social media. 
Serena Williams and Alexis Ohanian are some of the most famous celebrity couples on the internet. It is easy to see how their respective dealings could affect the amount of time they get to spend together, but the two have found a way to make it work. 
Ohanian recently took to his personal Instagram page with a shot taken from an outing with his partner. The snap was taken in what looked to be an elevator, and it featured Williams posing in front of her husband with one of her hands raised in the universal peace sign.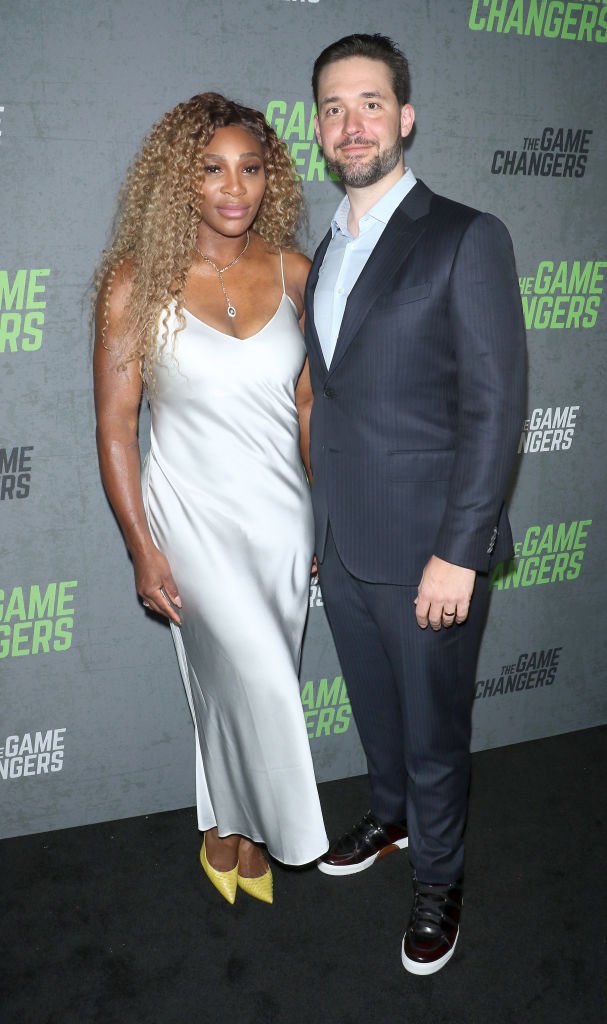 Even though the world is gradually becoming a safer place COVID-19 wise, Williams and her husband made sure to keep their face masks, which sported an "S" logo. 
Not much of the talented tennis athlete's dress could be seen from the top half of a brown outfit that she wore under a Nike blazer. Her hubby wore a dark long-sleeved T-shirt which he complimented with a baseball hat. 
Ohanian did not have a lot to say, so he just captioned the shot "O Hai." His wife shed more light on the cryptic phrase in the comment section by writing:
"Oh hi to our Silhouette 'S' logo masks." 
And just like that, the couple pulled off the famous lovers' act of finishing off each other's sentences — online. A testament to how strong their bond is. 
Williams believes that is the only way to make marriage blissful.
Their relationship can be traced back to 2015; they met one fateful day at lunch, felt a spark during a mini back and forth,  and by October of that year, they were already dating. 
They tied the knot in a lavish ceremony in 2017, the same year they welcomed their only child Olympia. More than three years have passed since then, and the family's love for each other has become even stronger. 
Ohanian has been praised many times over those years for actively supporting his wife in all her endeavors. He even once revealed that he has no qualms about being recognized only as her husband for the rest of his life. 
The techpreneur and his wife have had to put in work to get where they are. In fact, Williams believes that is the only way to make marriage blissful. Their relationship seems well equipped to deal with the rough waters of a celebrity marriage.