Susan Lucci Beams With Joy as She and Husband Helmut Huber Had Their First Dinner Date Indoors After a While
Susan Lucci recently warmed many hearts after taking to her social media page with a snap taken on a night out with her husband, Helmut Huber. 
Susan Lucci gave her fans a treat when she posted a heartwarming picture of herself via her Instagram page. In her caption, she revealed that the shot was taken on a dinner date. She wrote:
"Who-boo!!! Back in NY tonight—New York coming back!!! First wonderful dinner INDOORS at always spectacular Chef Eric Rippert's Le Bernadin!!!"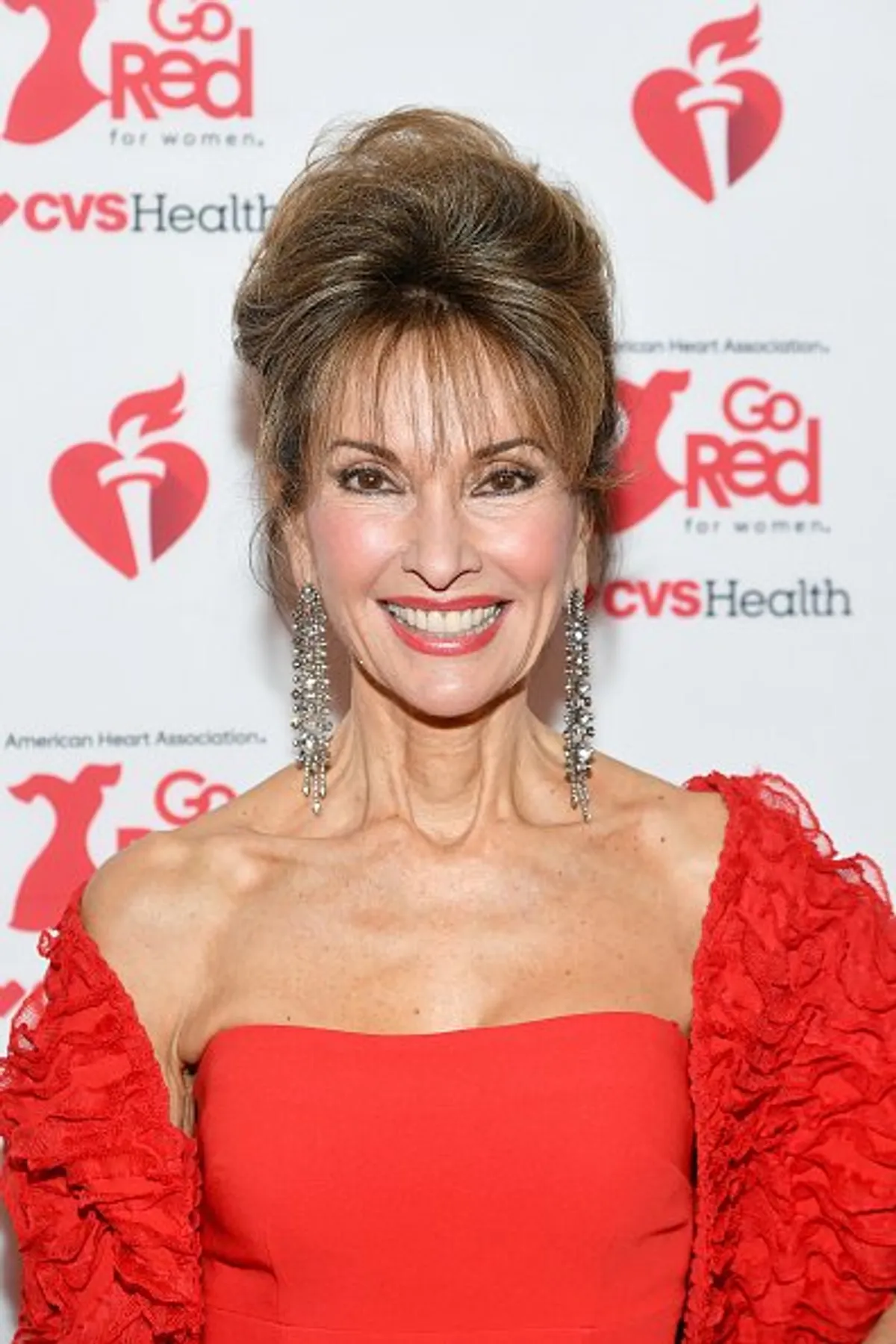 Lucci and her husband Helmut Huber were indeed dressed for a formal night out; she wore a sleeveless black top coupled with a white skirt and golden heels while he looked dapper in a black suit worn over a white shirt tucked into equally white pants. 
He completed the look with a pair of brown loafers. The two lovebirds were standing outside on a street when the shot was taken; they both looked happy, and the smiles they wore were proof of it. 
Fans no doubt had a lot to say about the snap; however, comments were disabled. That is only slightly surprising after all; the talented actress was not always a fan of social media.
 Lucci is fond of sharing fitness tips via her Instagram page.
She chose to embrace Instagram only two years ago when the first image she shared went viral. The snap was taken while she was vacationing in St. Barts with her husband. 
He shot her messing around in the waves dressed in a skimpy swimsuit. People's reaction to the post was instantaneous and resounding; they all wanted to know how a sexagenarian could look half her age. 
The answer is simple; she has a proven routine, a healthy diet, and strong willpower. She reportedly works hard at her routine every day using her "Pilates Pro-Choice." 
As far as food intake is concerned, Lucci is said to abstain from sweets, alcohol, and unhealthy foods. She replaced those with a mix of lean proteins coupled with veggies, hot water, and lemon. 
Lucci is fond of sharing fitness tips via her Instagram page, and that's what earned her the title of fitness influencer. When she is not sharing fitness tips, Lucci enjoys showing off her fit body on social media. 
In March, Lucci shared a picture of herself taken by her husband. It featured her posing by the pool in a white one-piece swimsuit, and it caught a lot of attention. 
Fans praised her husband for always taking great shots of her. The man, who is ten years older, has been married to her for more than five decades, and even now, their love still burns. 
Fans can't wait to see more photos of the woman who ages backward; they will undoubtedly be just as breathtaking as the previous ones.