Naomi Campbell's Mother Valerie Morris Ages Backwards — Get to Know Her
Supermodel Naomi Campbell got her grace, good looks, and ageless beauty from her mom Valerie Morris. Here is a glimpse into the 69-year-old's life.
As the world tries to grasp the news of Naomi Campbell becoming a mother at 50, the spotlight remains on the supermodel who has already created a lasting legacy for herself.
But even more, many are yearning to know Valerie Morris, the woman who mothered Campbell and seemingly passed down good genes to her daughter.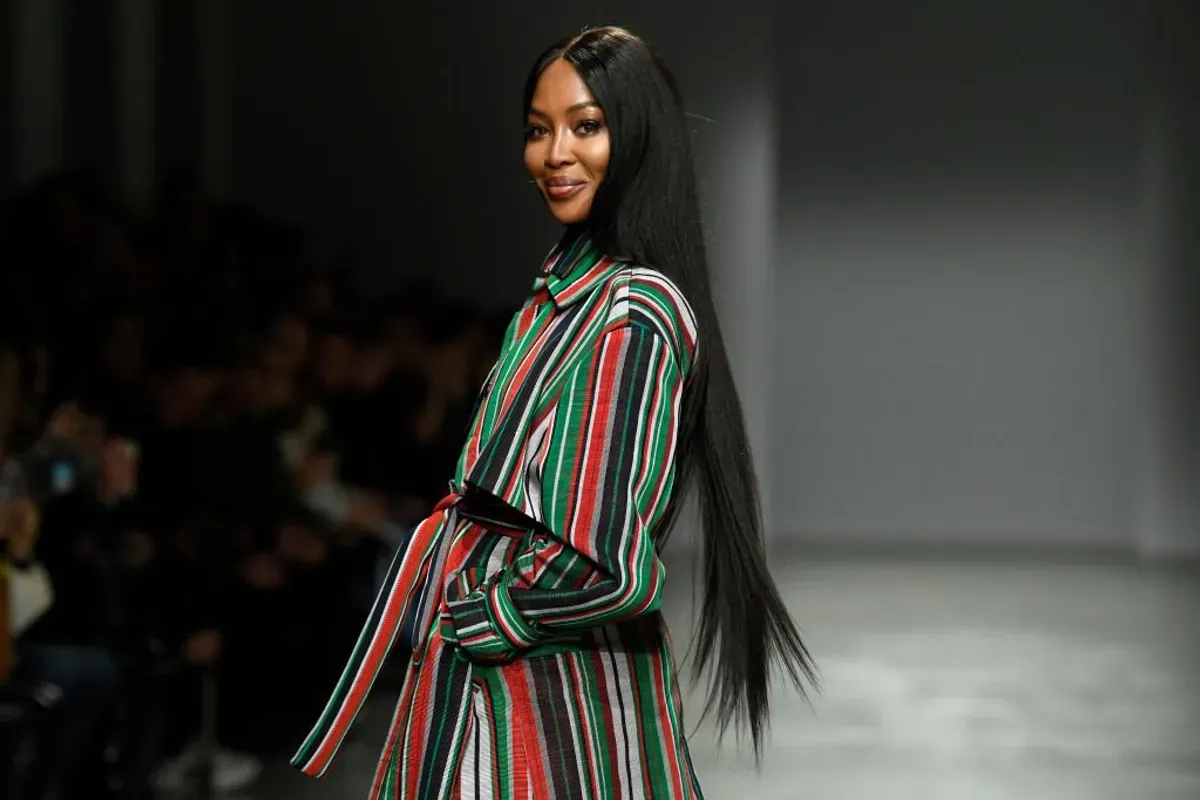 For some, 69 is the dawn of life, but not for Morris, a timeless beauty who continues to live her best life. Want to know all about her? Read on for all the details!
MORRIS AS A MOTHER
Morris, the daughter of a seamstress and a carpenter, became a mother on May 22, 1970, when she welcomed Campbell. She was only 19.
At the time, Morris was working as a dancer in a group that toured the Middle East and Europe. It was not long before she had to get back on the road.
Morris left a young Campbell in Streatham with her mother but continued to send money to pay for her daughter's private education.
Recalling her earliest days as a mother, Morris explained that she has no regrets but described it as a tough period that ultimately forced her to grow up very quickly. 
When she was only five, Campbell was enrolled at London's Barbara Speake Stage School. She later moved on to the Italia Conti Academy.
As a young child, Campbell's affinity for performing was undeniable, leading her to appear in several music videos before the age of 10.
At 15, she was scouted while window-shopping in Covent Garden and soon landed her first major shoot – with Elle Magazine. And the rest, they say, is history.
MORRIS'S RELATIONSHIP WITH CAMPBELL
Now, with a career spanning over three decades, Campbell has defied the odds, made her mark, and can be said to have the right to be called an icon.
But while this is largely due to her skill, commitment, and unwillingness to give up, Campbell also owes the principles and values she has to her mother. One of which is "The Naomi Walk," her widely famous strut on the runway.
In 2018, Campbell revealed that her mother taught her to walk the runway. But it was not because the young model did not know how to, but for Morris, it was about helping her daughter find her identity.
Campbell never met her father who reportedly abandoned Morris when she was only four months pregnant.
In addition to helping Campbell's modeling career, Morris also provided her daughter with the needed mindset to thrive and succeed in the showbiz industry.
As a young child, Morris was sure to let Campbell know that sometimes things don't go well, and when that happens, the only option is to get up and move on.
Morris also ensured that her daughter knew the consequences of her color— she had to work hard, but even more, she had to work twice as hard.
Campbell applied these principles and training, and seemingly, it has contributed to her eventual success in the modeling and fashion industry.
It was, therefore, a shock to many, including Morris, when Campbell revealed she suffered from abandonment issues stemming from constantly being away from her mom as a child.
The model admitted this during a 2010 interview with Oprah Winfrey where Morris, who was part of the audience, offered a sincere heartfelt apology to Campbell.
Morris explained that she did what she thought was best for her daughter at the time but she understands why a younger Campbell might have felt abandoned.
The episode ended with Campbell saying she understood the sacrifices her mom had to make and would try to do better from then onward.
Before then, the model had been in trouble with the law a few times, struggled with a cocaine addiction, and had been arrested twice on charges of assault.
TWO PEAS IN A POD
Following the Oprah Winfrey interview, Campbell and Morris became closer than ever as the model never holds back from paying tributes to her mom on social media.
In celebration of Morris's 69th birthday last December, Campbell took to social media to share a collection of pictures accompanied by a sweet caption wishing the older woman a happy celebration.
But when Campbell is not paying tribute to her mom on social media, the supermodel knows she can pick up the phone to call Morris for advice—if she ever needs it.
And with the arrival of Campbell's first child, there is no doubt that Morris will be the most loving grandma to her beautiful granddaughter!
MORRIS' BATTLE WITH CANCER
In 1997, Morris had a lump removed from her right breast. At the time, a nurse told her it was benign, but it was not until six years later that she found out the lump was, in fact, life-threatening.
Morris was diagnosed with advanced breast cancer in the early 2000s resulting in a mastectomy that took her right breast. The then 53-year old underwent six months of chemotherapy in Britain before going to a globally renowned group of cancer centers, the Mayo Clinic.
Now cancer-free, Morris is living her best life but will not fail to tell all who care to listen how Campbell played a pivotal role in her survival.
The supermodel left work to be with her mom, paid for private medical treatments, and gave Morris the much-needed assurance that she would pull through.
CAMPBELL'S OTHER RELATIVES
While she has always known her mom, Campbell never met her father, who reportedly abandoned Morris when she was only four months pregnant. His identity remains unknown to date.
Morris later became stepmom to a young Richard Blackwood when she married his dad Cliff in the '80s. Their marriage lasted only seven years before the duo separated.
With a mother's determination to create the best life for her daughter, Morris raised one of the most successful models of all time. A queen through and through!