Daily Joke: A Cowboy Rode into Town
Sometimes being a stranger in a new town can be tricky, especially when the locals have a crazy sense of humor. The following story reveals how one stranger handled being a newbie.
One hot day a lonely cowboy rode into an unfamiliar town on his trusted horse and decided to stop at a local saloon to get a well-deserved drink. Inside, he ordered a cold one and drank heartily.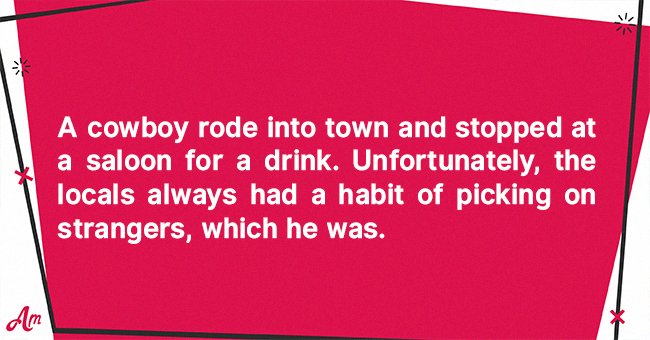 However, the man didn't know that the town's locals loved picking on strangers, which he was. He finished his drink, thanked the bartender, and walked outside so he could be on his way.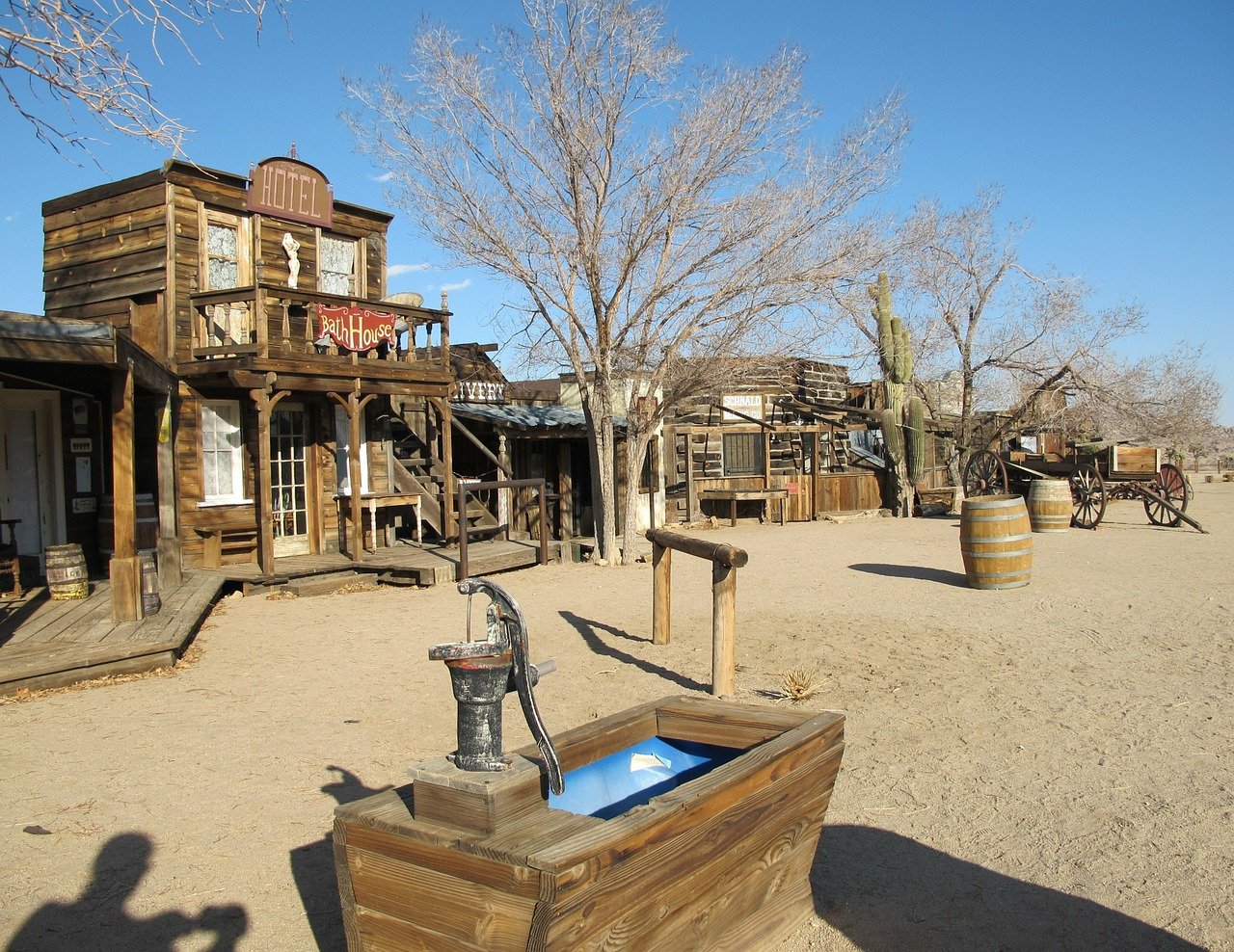 However, when he got to the exact same spot where he'd left his trusted horse, he found the animal gone. Puzzled, he walked down the street, hoping to spot his horse but saw nothing.
The cowboy was pretty sure that he'd secured the horse with a rope before going into the saloon, so he figured someone must've taken it. Giving up his search, he went right back into the bar.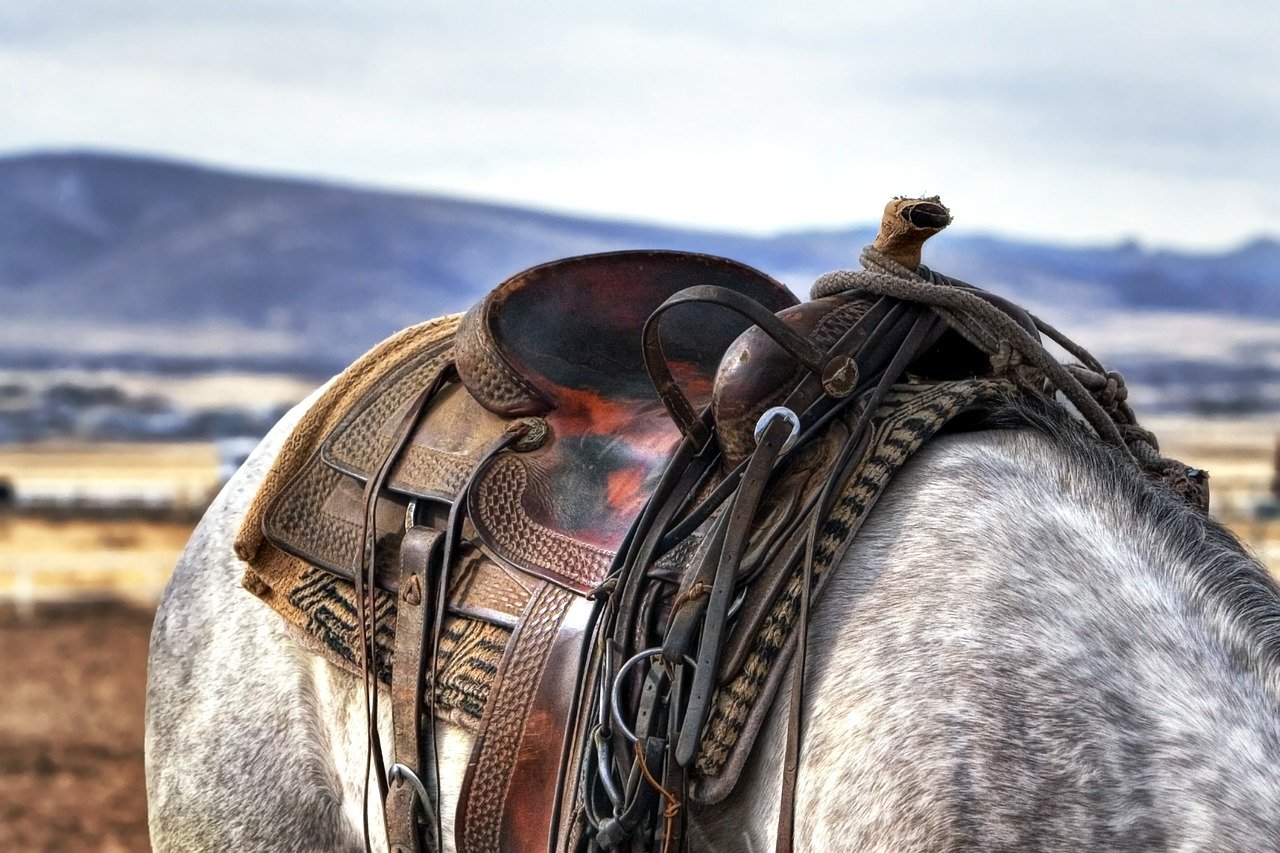 Upon entry at the door, he flipped his gun out of its holster and swung it into the air. Showing his impressive skills, he managed to catch the weapon just above his head without even looking up.
Pulling the attention of the patrons to him, the cowboy fired two shots right into the saloon's ceiling. Now that he'd gotten the attention of the people inside, he proceeded to speak.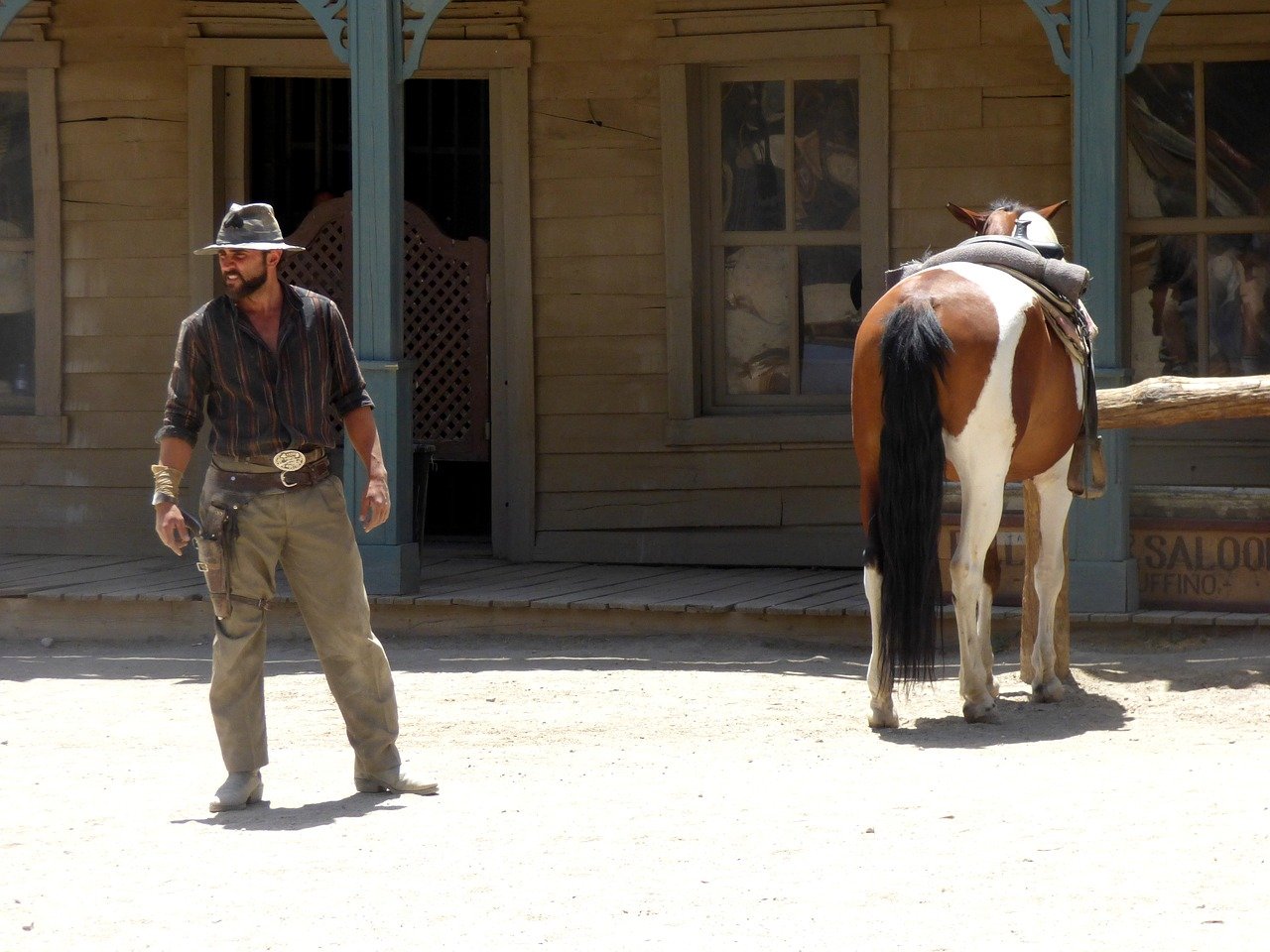 With a great force, the stranger yelled, "Which one of you hoodlums done stole my horse?" His loud question received no response as the town's people just stared at him quietly.
A few of the patrons appeared to be snickering at the question. Carrying on, the cowboy informed them that he was going to have one last beer, and then he was going to go back outside.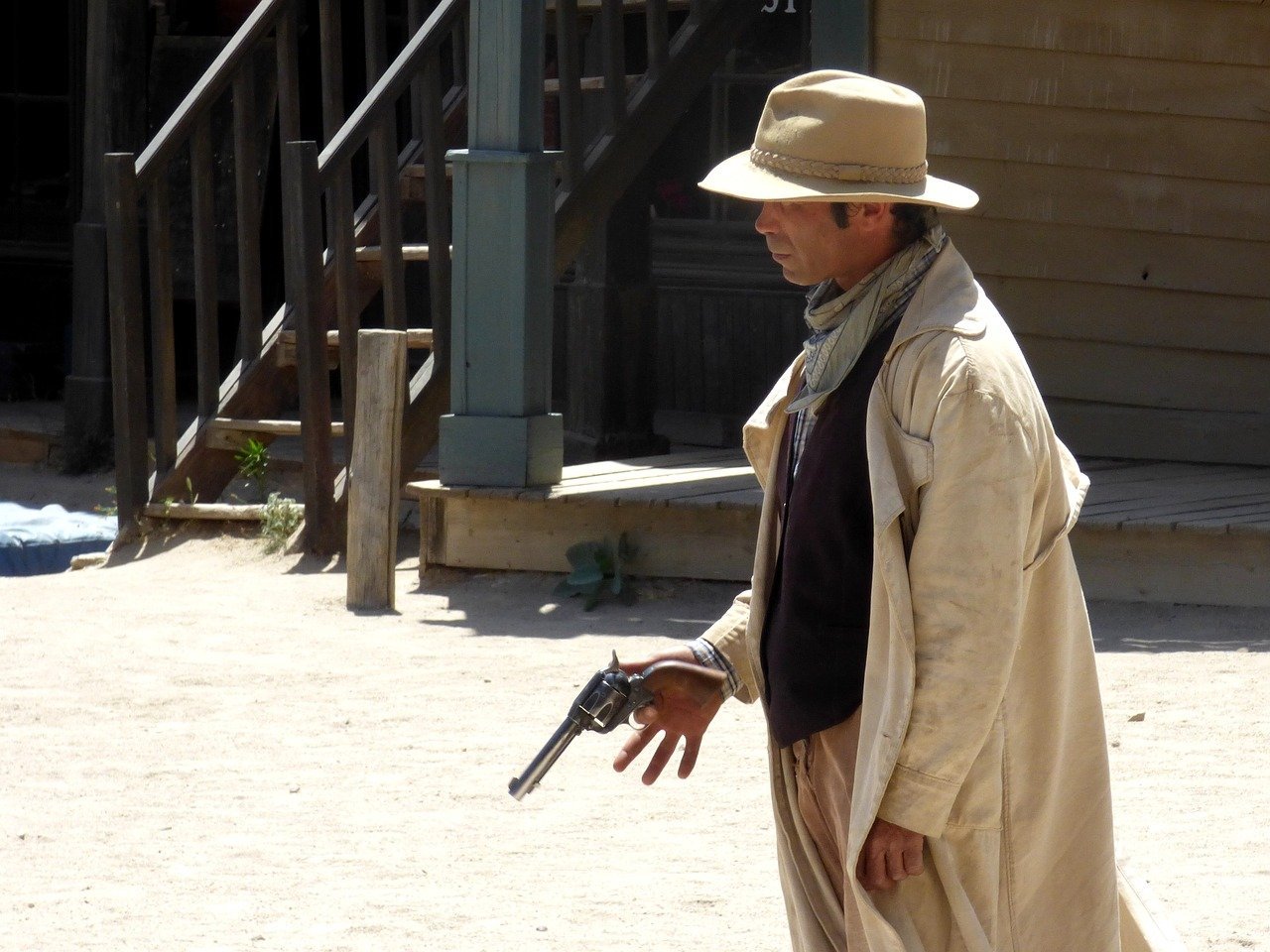 The stranger threatened: "If by the time I finish my drink I don't find my horse waiting for me, I am going to do what I did in ol' Texas! And mind you, I don't want to have to do what I did in Texas!
This announcement got a bit restless, and they shifted in their seats. The cowboy then sat down by the same seat he was in before and slowly enjoyed another cold beer from the bartender.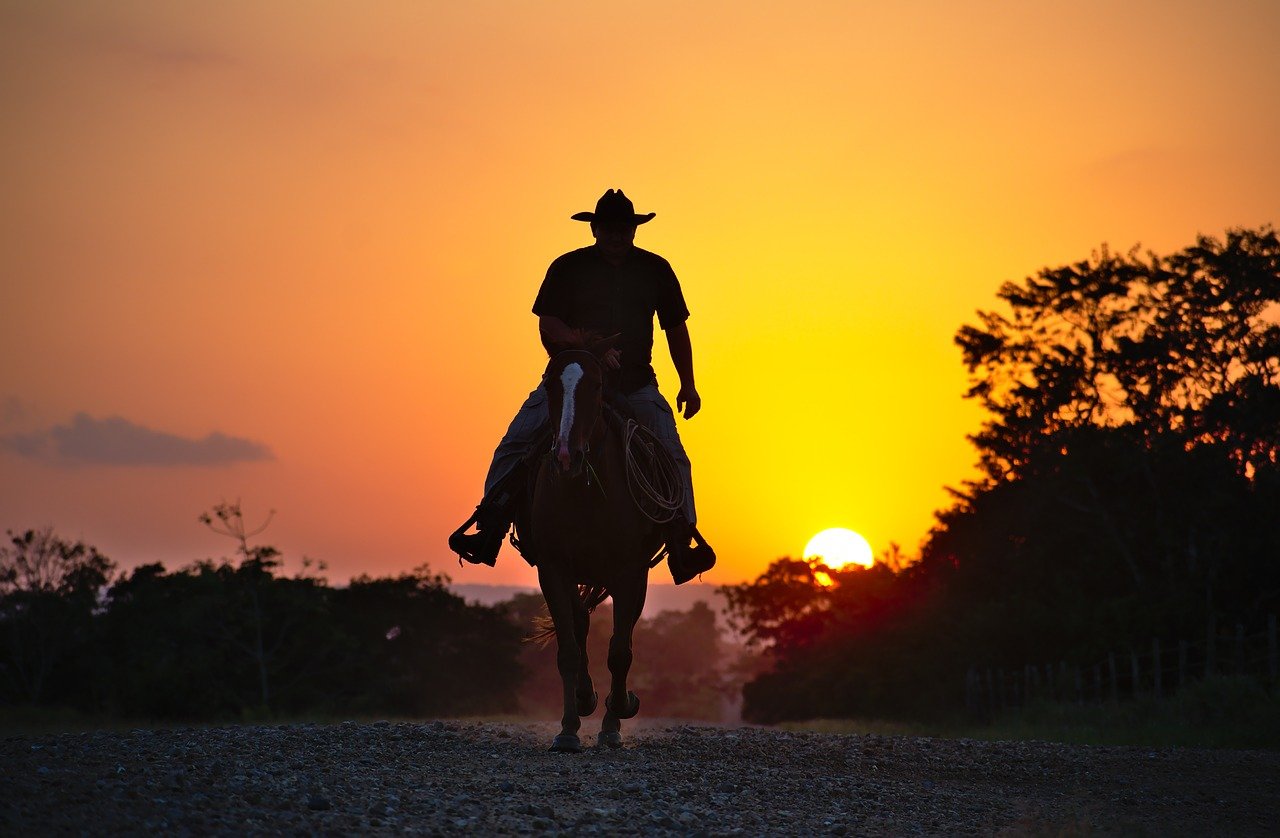 Low and behold, when he walked outside, his horse had been returned to its post. The cowboy got himself saddled up comfortably and got ready to ride out of the town with no issues.
Suddenly, the bartender burst through the saloon doors and asked, "Sir, before you leave, please tell me what happened there in Texas?" Shrugging his shoulders, the cowboy said:
"I walked home."