Quick Facts about Baseball Legend Babe Ruth
Babe Ruth was a legendary baseball player who was often praised for his impressive athletic skills. He was often labeled the most-celebrated player in the history of Major League Baseball.
For baseball lovers, the name Babe Ruth sends shivers down their spines. With a career that spanned the 1910s to the late 1930s, Ruth was responsible for laying the foundation of what the MLB is today.
He was known for possessing extraordinary athletic abilities on the pitch and off the field had a charming personality that made him a fan favorite. Now, more than seven decades since his demise, here are some unknown facts about Ruth.
HE JOINED THE NEW YORK NATIONAL GUARD
True to his patriotic nature, Ruth joined the 104th Field Artillery Regiment of the New York National Guard in 1924. During his official inauguration, Times Square was flooded with excited fans.
The baseball legend was sworn in by Colonel James Austin and was photographed given an excellent salute. However, Ruth didn't participate in any combat during his three years as a national guard as his enlistment was purely ceremonial.
When Florida physician Thomas Newman died of COVID-19, he left his family a huge legacy - a collection of sports cards worth some $20 million, including a Babe Ruth card that could set a new world record.​ https://t.co/5TMEzv2EmB

— Reuters Sports (@ReutersSports) May 17, 2021
RUTH WAS ONCE ARRESTED
The former New York Yankees pitcher was known for his killer speed and quick steals on the pitch. However, unknown to many, Ruth's swiftness was often translated to behind the wheels.
The baseball player was flagged for several traffic violations and had an array of speeding tickets. In June 1921, Ruth was arrested in Manhattan for driving at 26mph. After spending a day in jail, he was released 45 minutes before the game.
MILLIONS are about to change hands for some of the rarest trading cards on the planet https://t.co/cS1yO9AYpJ

— BroBible (@BroBible) May 20, 2021
HE WASN'T A UNANIMOUS CHOICE 
With a stellar career that boasted 714 home runs, it came as no surprise when Ruth was inducted into the Baseball Hall of Fame in 1936, making him of the first five inaugural members.
However, according to reports, he wasn't voted unanimously by the 226 voters responsible for deciding the inductees. 11 people didn't have Ruth's name on their ballot.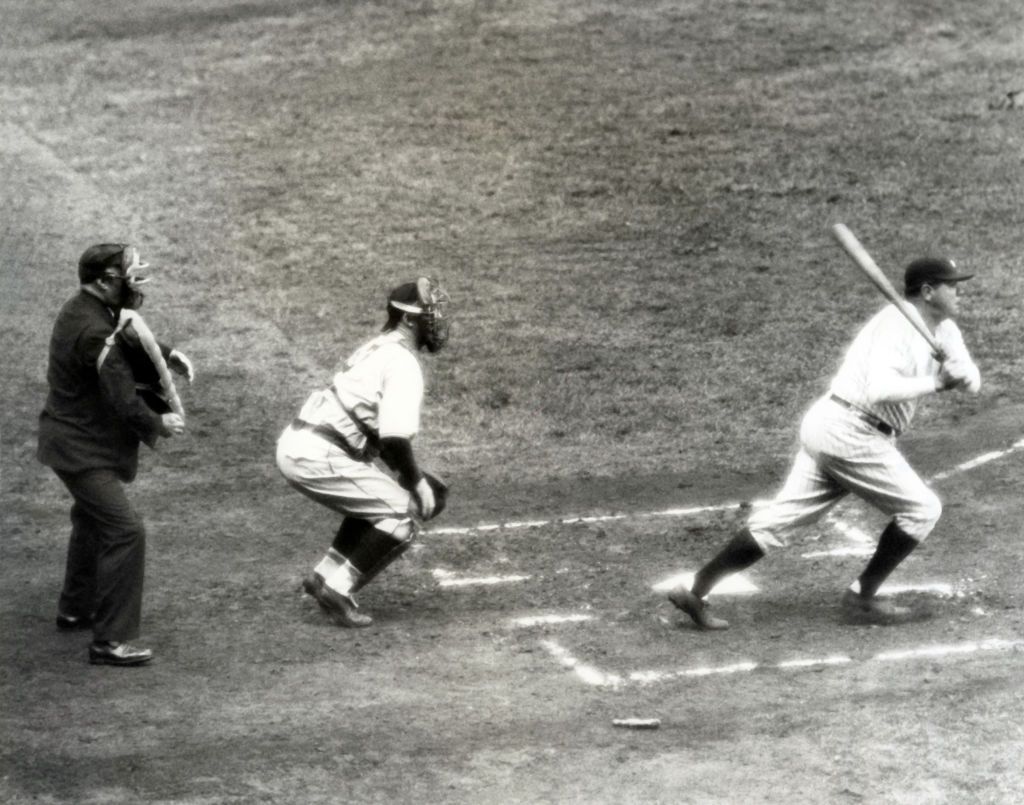 HE USED A WEIRD METHOD TO COOL OFF
With immense energy, he expanded on the pitch, Ruth managed to find a rather unique way to keep cool during the game. Given that baseball jerseys were made of wool, the players were often dripped in sweat during summer.
To circumvent the heat, Ruth reportedly cut the leaves off the head of cabbage and put them over ice in a cooler. During the game, he would stuff a leaf or two under his cap to keep cool.
RUTH'S CAREER AND DEATH
During his fulfilling career, Ruth played for the Boston Red Sox and New York Yankees. He bagged three championships for the former and led the latter to win four World Series titles. He retired in May 1935.
The baseball star made his last public appearance in June 1948 at the 25th anniversary of Yankee Stadium. At the time, he was already battling cancer. He passed two months later, on August 16, survived by his second wife, Claire, and two daughters.
HISTORY OF THE NEW YORK YANKEES
The iconic New York Yankees was first formed in 1903 and was initially named the "Highlanders" with their trademarked striped uniform. It wasn't until 1913 that Yankees became the official name.
The Yankees' status as one of the most iconic teams in baseball was sealed with Ruth's transfer from the Red Sox in 1920. The Yankees Stadium became home to the team in 1923.