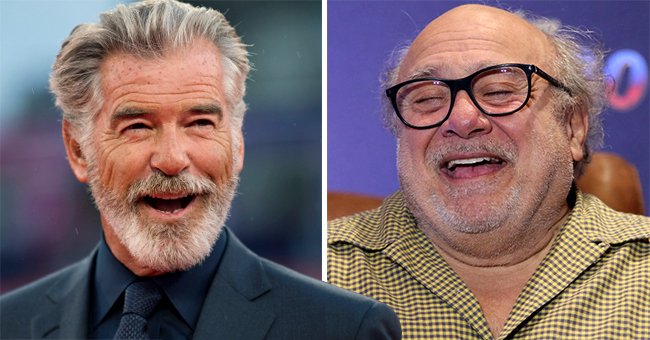 Getty Images
Pierce Brosnan Shares Birthday Party Photo and Jokes about Danny Devito's 'Handsome Cranium'
Celebrating his 68th birthday recently, actor Pierce Brosnan spent time with his family. His closest friends were also in attendance, including comedian Danny DeVito.
After celebrating his birthday on May 16, Pierce Brosnan shared a picture of himself blowing out the candles on his cake on May 19. The actor also made fun of Danny DeVito, whose head appeared in the photo.
"A happy birthday it was, thank you dear friends and family, near and afar. And yes, thats the back of Mr Danny Divito's handsome cranium [sic]," the "James Bond" star captioned the adorable shot.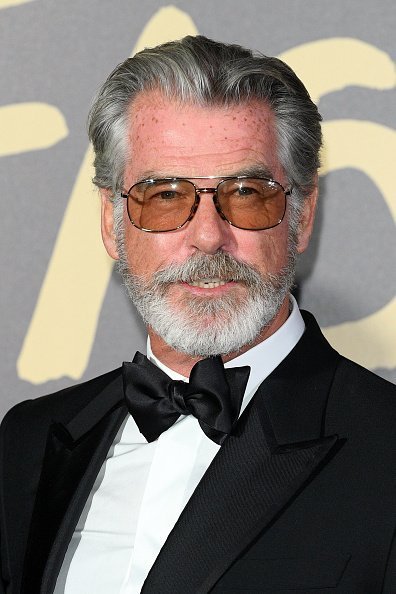 Pierce Brosnan at The British Museum on September 14, 2019 in London, England. | Photo: Getty Images
As of this writing, the photo has accumulated more than 207,000 likes, with many fans and celebrities commenting on it. Alexa Davies expressed her hope for Brosnan's perfect day. Goldie Hawn added:
"Happy Happy birthday sweetest!!!!!"
Both Brosnan and DeVito appeared in "Mars Attacks!," directed by Tim Burton. The science-fiction comedy film from 1996 featured the Martians causing unstoppable destruction on Earth.
It is not surprising, either, that many actors want to work with him.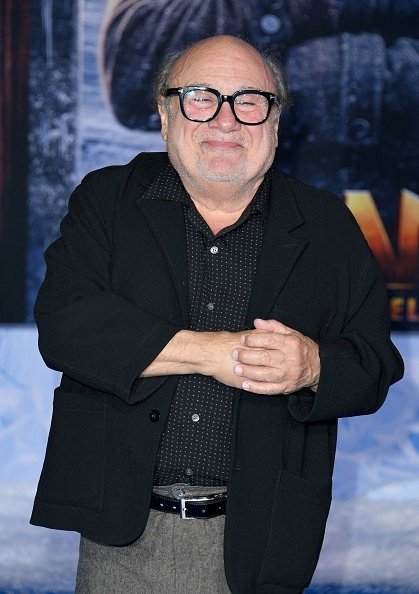 Danny DeVito at TCL Chinese Theatre on December 09, 2019 in Hollywood, California. | Photo: Getty Images
Earlier this year, Brosnan sold 100 signed silkscreens of his 1995 artwork "Earplugs," inspired by the earplugs he wore during the filming of "GoldenEye," his first outing as James Bond.
Prices range from $4,200 to $5,000 for the exclusive art pieces, and proceeds benefit A Sense of Home, a charity that helps youths who age out of the foster system to set up their first homes.
This is a piece of evidence that Brosnan is not just an outstanding actor but also has a good heart for helping those in need. It is not surprising, either, that many actors want to work with him.
In fact, many would be happy if he starred as their dad in a movie. Actor Will Ferrell was once quoted in the Irish Daily Mirror saying that having "James Bond" as your father was pretty cool.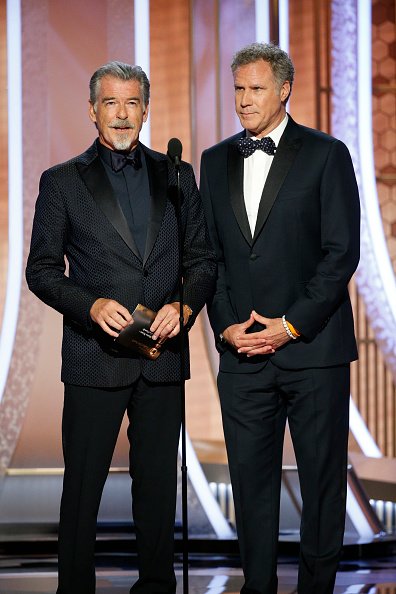 Pierce Brosnan and Will Ferrell at The Beverly Hilton Hotel on January 5, 2020 in Beverly Hills, California. | Photo: Getty Images
Brosnan was Ferrell's first choice to play the father in his comedy "Eurovision Song Contest: The Story of Fire Saga." The father in the show was the most handsome man in the world.
As Ferrell said, trying to write the script with an actor in mind, and getting them to want to play the part, is excellent. He described Brosnan as "funny and weird" and the "ultimate gentleman."
Please fill in your e-mail so we can share with you our top stories!