Michael Jordan's Daughter Jasmine Shows Her Hourglass Figure in Ripped Jeans and a Hooded Crop Top
Michael Jordan's eldest daughter, Jasmine, took to Instagram to share a photo of herself clad in ripped jeans and a cropped top, which showed off her curvy 6'1" tall figure. 
Jasmine Jordan, the eldest daughter of NBA icon Michael Jordan, did not follow her dad's footsteps as a basketball player. Instead, she was always interested in fashion design, and it shows in the way she dresses.
The 28-year-old recently showed off her cool yet casual style in an Instagram post she captioned, "Carolina Blue ≠ Baby Blue... let's talk about it?!"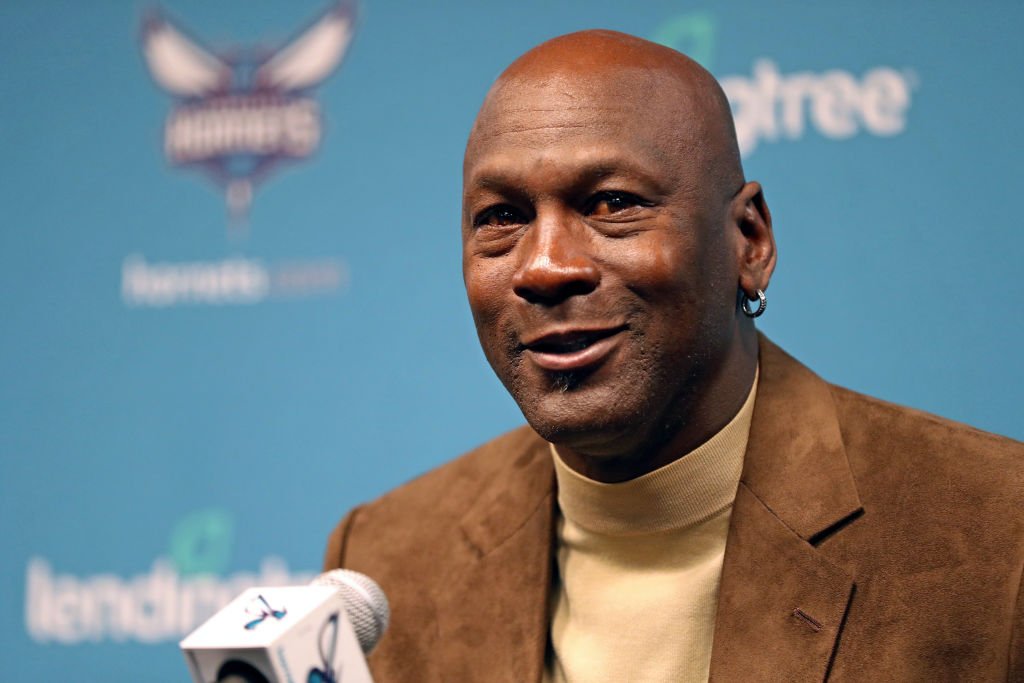 BEAUTY IN BLUE
For the snap, Jasmine slipped her 6'1" frame into a pair of high-waisted ripped blue jeans paired with a gray cropped sweater and blue Nike Jordan sneakers. She also had a white sling bag hanging from her shoulder.
The casual outfit flaunted Jasmine's curvy figure and flat abs as she posed with one hand on her hip and the other caressing the back of her braided hair. 
Jasmine's photo received compliments from many fans, including her fiancé, professional basketball player Rakeem Christmas, with whom she shares her baby boy, Rakeem Michael Christmas. 
The Syracuse University alums welcomed their bundle of joy in May 2019, less than a year after they announced their engagement. Baby Rakeem's birth marked a significant milestone for Jordan, who became a first-time grandfather.
JORDAN AS A GRANDFATHER
While Jordan is well known for his dedication as an athlete, businessman, and father, being a grandparent was a role he had to get used to. Jasmine revealed that the former Chicago Bulls player initially wanted his grandson to call him by his first name.
Despite not wanting to feel old, Jordan has embraced his new role. In an interview with The Undefeated, Jasmine said baby Rakeem brought out a softer side to the ever-focused icon.
Jasmine's son, Rakeem, is incredibly blessed to carry the bloodline of one of the greatest basketball players of all time. However, since he is a baby, it will be a while until he realizes the magnitude of his grandfather's fame.
Jasmine told The Undefeated that she is in no hurry to teach her son about his grandfather's career and would wait for the boy to find out organically in the same way that she discovered the truth.
THE LAST DANCE
Jasmine admits to searching her father's name on the internet as a child, but only as she got older did she fully appreciate his influence. After all, she was only five years old when Jordan won his sixth NBA championship with the Chicago Bulls in 1998.
In an interview with Associated Press, Jasmine revealed that "The Last Dance," a documentary following the events of the Chicago Bulls' 1997-1998 season, gave her more understanding of who Jordan was on the court.