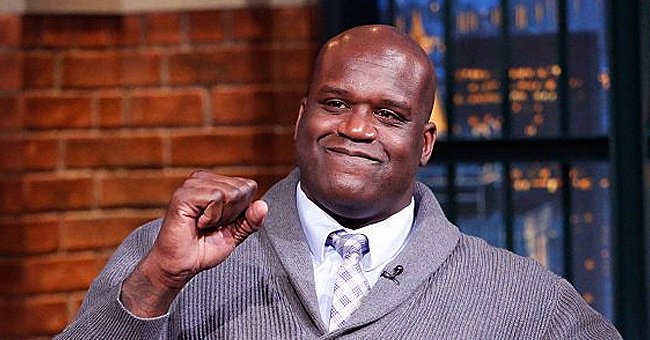 Getty Images
Shaq O'Neal's Daughter Amirah Turns Heads in a Revealing Top In a New Photo Grid
Shaq O'Neal's daughter, Amirah, recently shared a fun photo grid of herself clad in a revealing top on Instagram. While she is the spitting image of her mother, Amirah takes after her dad when it comes to her love for basketball.
Amirah O'Neal inherited the best traits from her dad, NBA icon Shaquille "Shaq" O'Neal, and mom, reality star Shaunie O'Neal. She has her mother's stunning beauty and her dad's talent and passion for basketball.
While she enjoys spending time shooting on the court, she is also a girl's girl who loves dressing up and taking selfies. In a recent Instagram Story post, she flaunted her beauty and appeal with a fun photo grid.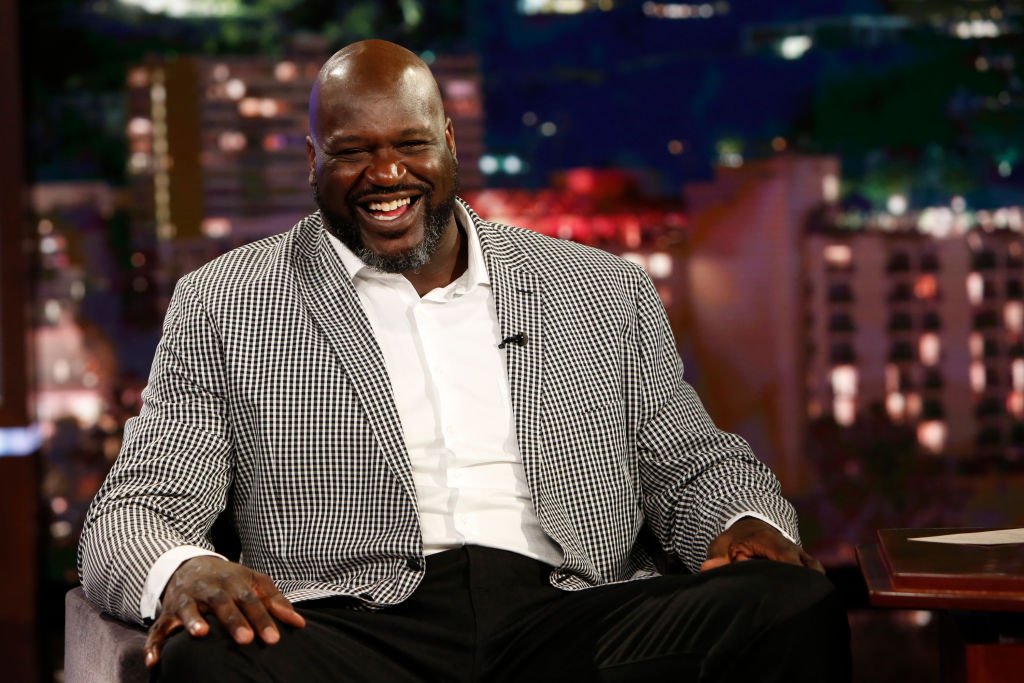 Shaquille O'Neal on the set of "Jimmy Kimmel Live" on Tuesday, July 16, 2019. | Source: Getty Images
The grid featured 16 snaps of the 19-year-old clad in a low-cut red top, showing off her ample cleavage while her curly blonde hair cascaded down to her chest.
In the photos, Amirah could be seen moving through different poses as the camera snapped. In one pic, she puckers up then sticks her tongue out in another. In other photos, she lifts two fingers at the camera.
The photo grid shows how stunning Amirah is and how much she closely resembles her mother, Shaunie. However, unlike Shaunie, executive producer and star of VH1's hit reality show, "Basketball Wives," Amirah's passion lies on the court.
The teen followed in Shaq's footsteps and pursued her love for basketball. Fortunately, at 6'2" tall, she also inherited his impressive height and has displayed immense talent and drive to make it to the top.
After dominating high school basketball at Crossroads High School in Santa Monica, Amirah announced her commitment to Shaq's alma mater, Louisiana State University, for college and basketball.
During his time at LSU, Shaq was a star, and his legacy will now be carried by his daughter and his eldest son, Shareef O'Neal, 21, who currently sits on the LSU Tigers men's basketball squad.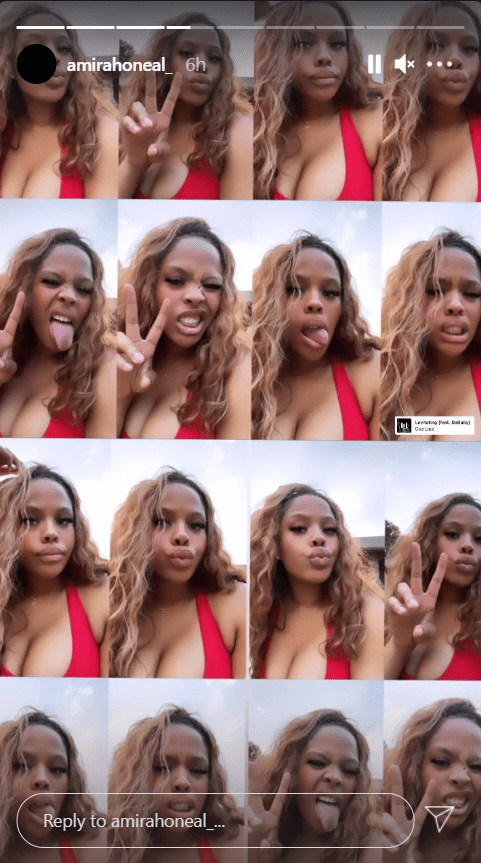 Screenshot of photo of Amirah O'Neal. | Source: Instagram/amirahoneal_
With both Shareef and Amirah pursuing greatness on the courts, Shaq is set to be the patriarch of a phenomenal sports world dynasty, especially since his youngest son, Shaqir, and daughter, Me'arah O'Neal, are also upcoming basketball stars.
Footage of Me'arah and Amirah playing basketball back in 2019 shows the sisters are a force to be reckoned with. Me'arah, too, has the height, skills, and speed to turn her aspirations into a reality.
While Shaq is proud of his kids' achievements in the sports world, like a normal dad, he has his own hopes and wishes for them. The four-time NBA championship winner wants his kids to be independent and educated.
Last year, he also revealed that while he has few parenting rules, the one thing he was sure about is that he doesn't want his daughters to date NBA players.
Please fill in your e-mail so we can share with you our top stories!